Sac State student battles cancer for the second time
Cassidy Sidhu battles cancer again after nine years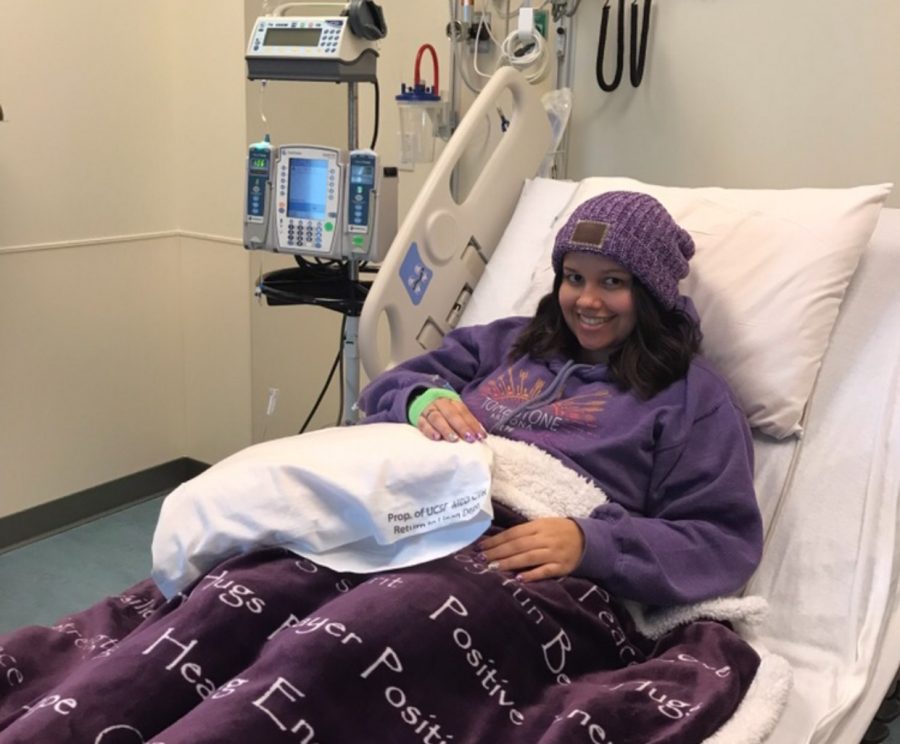 As an aspiring elementary school teacher, Sacramento State student Cassidy Sidhu has more to worry about than getting good grades and receiving her teaching credentials.
Sidhu, a child development major, has to take the spring 2019 semester off her classes at Sac State to fight brain cancer — for the second time in her life.
Sidhu found out she had brain cancer for the first time in January 2010, when she was just 11 years old.
"I basically found out that there was a mass in my brain biopsy," Sidhu said. "(The doctors) wanted to try a craniotomy, which removes the tumor out of the brain, but it was too dangerous to get it out without having issues."
The tumor was grade 4, the most aggressive type of tumor, meaning it has the potential to spread to other parts of the brain.
After two brain surgeries, six months of radiation treatment and a year and a half of chemotherapy, doctors at the UCSF Medical Center in San Francisco were able to shrink the tumor and stabilize it for the next nine years.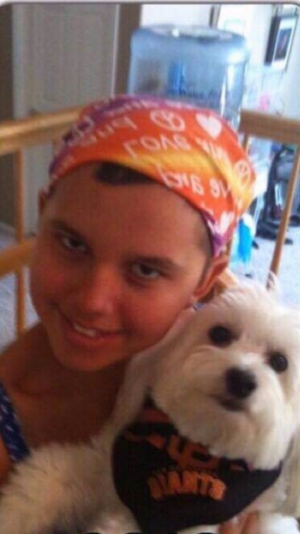 Courtney Gallion, a Sac State communication sciences major, met Sidhu during a 2010 conference in Seattle for people with diabetes. Gallion and Sidhu both have brothers who suffer from Type 1 diabetes and Gallion said she remembers Sidhu suffering from constant headaches while at the conference.
"I remember being young and confused, because it's just hard to make sense of things like that when we were young. I would visit her in San Francisco a lot," Gallion said. "It was hard. I knew her before then, bubbly and happy, and to see her like that was really hard."
After battling cancer the first time, Sidhu went on believing she would not have to fight brain cancer again, until she encountered a new problem — she started having speech problems in 2019.
"I remember a few days before New Year's Eve, (Sidhu) texted me, and told me she was having trouble getting words out," Gallion said. "I saw her New Year's Eve, (and noticed) something was off. In the next few days, they took her to UCSF, and they found a new growth, in the motor part of the brain."
Sidhu's family also noticed her speech troubles and difficulty talking, which led her back to the UCSF Medical Center in January of this year to get tested. After an MRI, the doctors found another tumor in a different part of her brain.  
"All the doctors were shocked, because it had been nine years," Sidhu said. "It's not the same tumor as my old one, but it is cancer. It's not like (the tumor) grew. It's a different one."
After the MRI, Cassidy had a biopsy confirming that she had developed another high-grade cancerous tumor, close where her old tumor was. From there, she went through radiation and is still currently undergoing chemotherapy which will continue for the remainder of this year.
"It's hard, I'm not going to lie," she said. "It's really a strain on my body, I wish I could be going to school like a normal person, but you just have to get through it when you are put in this situation again. It's kind of like a fight or flight situation, and I chose to fight and win again."
Sidhu, whose family now lives in Folsom, travels to San Francisco every other week to get treated for her brain cancer.
She said she has received support not only from the Sac State community but also other local communities in her fight against cancer.
Dutch Bros. in Lodi, Results Transformation Center in Folsom and Hard 90 Baseball Academy in El Dorado Hills, have all organized fundraisers to help support Cassidy and her medical costs.
Fellow members of the Sac State community have also taken action and organized fundraisers to help support Sidhu.
"(Sidhu and I) joined a club called 'Love Your Melon Campus Crew.' They help support kids who have cancer," Gallion said. "When they found out she was battling again, they made stickers to help fundraise."
Sidhu's mother Lisa is an intervention teacher at Blue Oaks elementary school in Cameron Park and has taken time off work to take care of her.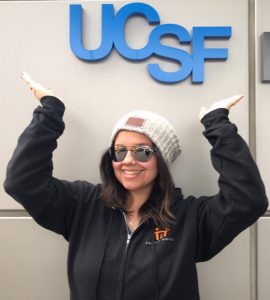 "I think it's greatly affected both me and my family. We never thought we would be going down this road again," Sidhu said.
Depending on how she feels, Sidhu said she plans to return to Sac State for the upcoming semester.
"I really want to graduate, and start to live my life the way I want to, and beat cancer, and keep moving forward," Sidhu said. "That's all you can do."
Gallion said she shares Sidhu's confidence in her recovery and hopes she can make it through treatment smoothly.
"She is amazing, so strong and always making the best of everything, no matter how bad it is," Gallion said.
Sidhu said she is looking at her experience with brain cancer in a positive light.
"You think you have to live every day like every moment one day at a time. Just never, ever give up," Sidhu said. "There is always a light at the end of the tunnel, no matter how everything is going wrong, you just have to find that light and keep moving forward and winning."