More freshmen taking at least 15 units, school says
Only 27 percent of first-year freshmen at Sacramento State were taking at least 15 or more units in 2013. Due to these low numbers, Graduation Initiative 2025 was enacted to boost graduation rates. Now, 84 percent of first-year freshmen are taking a full course load of at least 15 units, according to the University.
James Dragna, the executive director for University Initiatives and Student Success, said attending to graduation rates has always been an issue for Sacramento State.
However, Dragna said programs to address and provide support for challenges that students face have been created.
"This has been a little bit different in that we are not attempting to just look at students in terms of their retention at the University, but more specifically, to move graduation rates has meant a different combination of interventions and services along with the services that we have already, and those that we have been initiating within the last two years," Dragna said.
Sociology major Yesenia Gutierrez plans to graduate in May. It has taken five years.
"I ended up switching my major from nursing to sociology because it was like 100 people waitlisted for classes that I wanted and could never get," Gutierrez said. "Impacted majors like nursing I don't think can happen in four years. It just depends on your major."
Ivan Serrano, another graduating senior and a communications studies major, said it took him five years to graduate as well.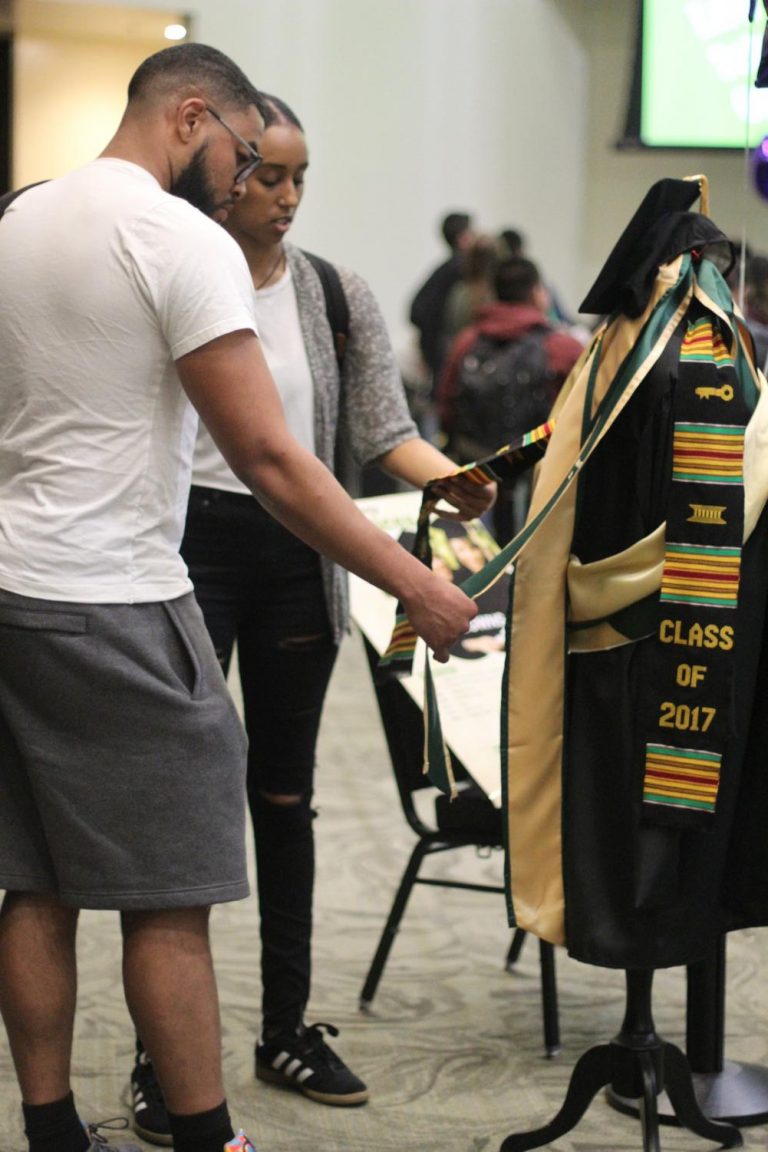 "I feel like Sac State does try to make the option available to graduate in four, but I think there is an issue with impacted classes that makes it difficult because that's what happened to me," Serrano said.
Dragna explained the problems the University has had in the past in terms of graduating students on time.
Dragna said that over the last three decades, Sac State's graduation rate in four years has been largely stagnant, around 8 percent.
"Whatever we had been doing along the way wasn't really changing that percentage; in the past we tended to fix the problem like this by offering new programs," Dragna said. "The issue of our four-year graduation rate had never been attended to the way we are trying attending to now.
"It is a dramatic difference in expectation, and the University is doing a remarkable effort to make that possible by hiring instructors, to bring on new faculty members, and we were opening up over 1,250 seats for students."
According to the College of Continuing Education, if a student takes 15 units every semester, or 30 units throughout the year, and or takes summer session classes, they can graduate in four years.
If they take summer classes at Sac State through the Initiative, first year students will get one unit discounted, second year students will get two units discounts and third years and above will get three units discounted for summer session up to $1,000.
According to Dragna, Graduation Initiative 2025 is providing incentives and financial support to students so that they can graduate in four years.
Some of the incentives include gift baskets, a lottery of $100 in coupons to use throughout the University, as well as electronics for the students who pledged to take 15 units every semester and have gone through with it.
"I wish I would have had the same incentives and opportunities that my little brother has now as a freshman because I think that that would have helped me graduate sooner," said senior biology major Anna Plascencia. "My biggest problem was money; I always wanted to take summer classes at Sac State but it was so expensive."
According to the office of Institutional Research, Effectiveness, and Planning Sac State has increased its graduation rate from 8.8 percent in 2016 to 11.8 percent in 2017.
Senior Elizabeth Sanchez, a child development major, still has her doubts.
"I don't know how the school expects us to graduate in four years while being a full-time student, working part-time, interning, attending your family, having a social life, and somehow try to take care of yourself all at the same time," Sanchez said. "There is no way students can do everything we do in four years and still maintain our sanity; it's just not healthy."
Donate to The State Hornet
Your donation will support the student journalists of Sacramento State University. Your contribution will allow us to purchase equipment and cover our annual website hosting costs.