Sac State football schedule highlighted with matchup versus Aztecs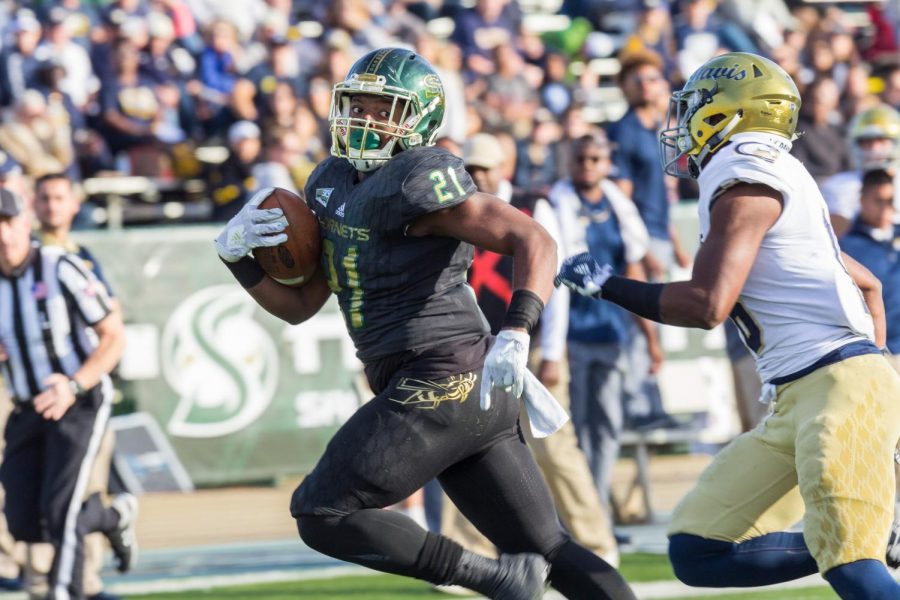 The Sacramento State football schedule includes a trip to compete against San Diego State on Sept. 8, five home games and a short trip across the Yolo Causeway to close out the regular season against UC Davis on Nov. 17.
The Hornets (7-4, 6-2 Big Sky Conference) finished last season with the most wins since 2014 and will open the year against the University of St. Francis at home on Sept. 1. St. Francis — which is located in Joliet, Illinois — is a National Association of Intercollegiate Athletics school that went 5-5 last season.
Sac State will then head on the road for three consecutive weeks that will start with what could be its toughest test of the season, a game at San Diego State on Sept. 8. The Aztecs went 10-3 last season and were ranked as high as No. 19 in the nation with wins against Stanford and Arizona State.
"It starts with how we prepare," said senior safety Mister Harriel. "Win or lose, we control how far we go. It's no test to us, it's just another game."
From there, Sac State will take on the University of Northern Colorado in a non-conference matchup before opening up Big Sky play at Montana on Sept. 22. It will be the first of eight conference games for the Hornets.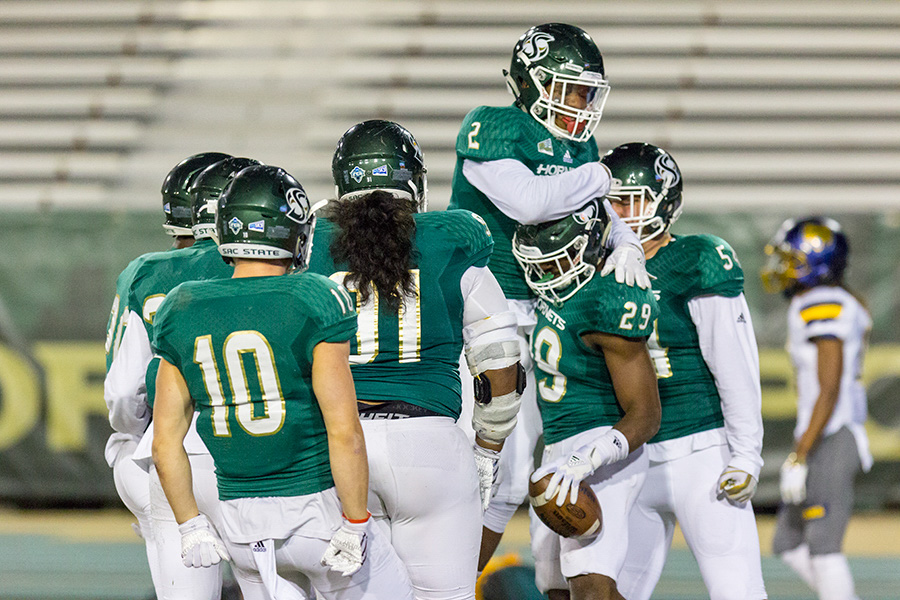 Following a bye week, Sac State will host Cal Poly in its conference opener on Oct. 6. The Mustangs won just one game all of last season and lost 49-14 to the Hornets at home.
Three of Sac State's next five games will then be against teams that qualified for the Football Championship Subdivision playoffs a season ago.
On Oct. 13, Sac State travels to take on Southern Utah University, which finished last season ranked No. 14 in the nation. On Nov. 3, the team plays a Weber State team that reached the FCS semifinals and finished No. 5 in the nation. The following week, the Hornets host Northern Arizona University, which lost in the first round of the FCS playoffs.
"We play our best football later in the season, so they'll be great tests," said senior linebacker Malcolm Thomas. "We've been working extremely hard and the most important thing is that we believe in each other and love each other.
"I'm definitely excited for those games at that point of the season. We have a great senior class coming back with a lot of talented underclassmen."
Sac State will cap off the season on Nov. 17 at UC Davis which the Hornets defeated 52-47 in last season's Causeway Classic.