Munch Madness analysis: OK, Round Table Pizza wins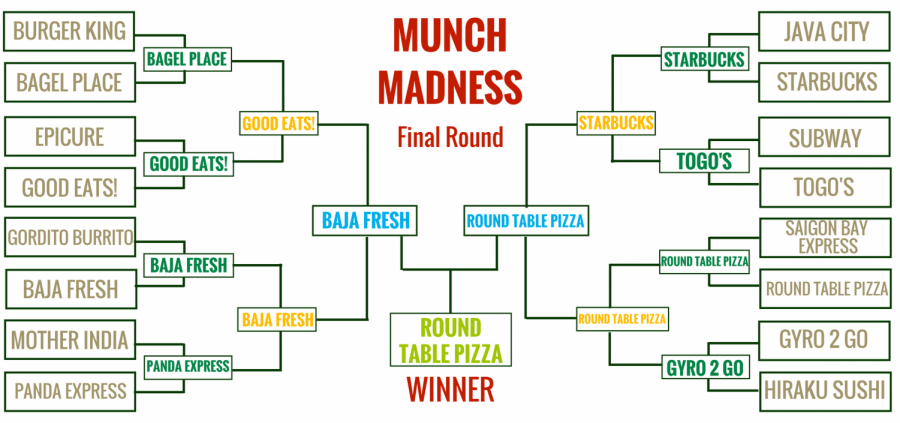 (Go to StateHornet.com/TheFoodIssue for more food-related stories)
Munch Madness is over, and Round Table Pizza takes the crown.
How did we get here? In Rounds 1, 2 and 3, I tricked myself into thinking this was a real contest. It seemed like any of the Edible Eight participants could win. Now, I feel stupid for ever betting against King Arthur, Merlin and all the Knights of Camelot; particularly Sir Bedivere, because he was the coolest.
Thanks to those who voted, and for those wondering how Round Table won, let's figure this out together.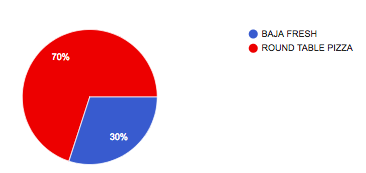 The matchup: Baja Fresh vs. Round Table Pizza
The result: Round Table Pizza (70 percent) defeats Baja Fresh (30 percent)
Analysis: I guess we should have seen it coming.
Last semester, The State Hornet asked the campus to vote in our Best of Sac State poll. Round Table Pizza won best on-campus dining and has returned to take back its title, this time in bracket form.
Round Table's win is convincing; no eatery was more dominant throughout Munch Madness, with margins of victory of 6.2, 29.8, 27 and 30 percent. The 6.2, against Saigon Bay Express in Round 1, was Round Table's only close call because people like pho.
Compare that to Baja Fresh, which never won any of its matchups by more than 10 percent. Most likely, this is because of an extraordinarily difficult procession of opponents: Gordito Burrito (voted best breakfast last year), Panda Express and Good Eats!, all of which could easily be finalists.
Now, a disclaimer: I am, perhaps more than anything, addicted to burritos. I have small, black-and-white proof from my time at community college.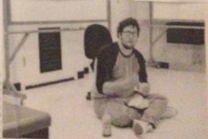 But, as a true journalist, I will show neutrality in my thinking. To figure out why Round Table beat Baja, let's break it down, factor by factor:
Food: Pizza is diverse. So many different types, with different toppings, sauces and crusts. Burritos, while perfect, are typically one-note. Pizza wins this section by being more utilitarian.
Beer: More available at Round Table and easier to consume with pizza than with burritos. Round Table wins again.
Community: It's easy to pitch in and share a pizza with buds. I will never share a burrito with anyone, ever. EVER. Point, Round Table.
Coolness: Ever been to Baja Fresh at night? It's a weird, sad ghost town that closes at 7 p.m., while Round Table can be packed on any given night until 10. Game, set, match:, Round Table. Fatality.
Baja Fresh tried. So did Starbucks, which owns like 30 percent of the global economy. But Round Table Pizza has proven, twice, both Hunger Games-style and through a bracket, that it is the premier food option on campus. May God have mercy on our stomachs, and … wait a minute, what the hell is this?
We've lost the power here, we're live. What the hell is this? Who is that? That's Robert Nelsen! Robert Nelsen! It's Robert Nelsen! And OH MY GOD, IT'S THE BUZZ!
IT'S THE BUZZ! THE BUZZ IS BACK! THE ONLY PLACE WITH GOOD BREAKFAST AND LUNCH IS HERE! GOOD BURGERS AND SEASONED FRIES ARE BACK, WITH THE BUZZ! THE BUZZ HAS WALKED THROUGH THE MOUTH OF HELL, THROUGH HELLFIRE AND BRIMSTONE! THE BUZZ IS BACK!
The Buzz wins.