OPINION: 'How I Met Your Mother': Are we sure it isn't 'Friends'?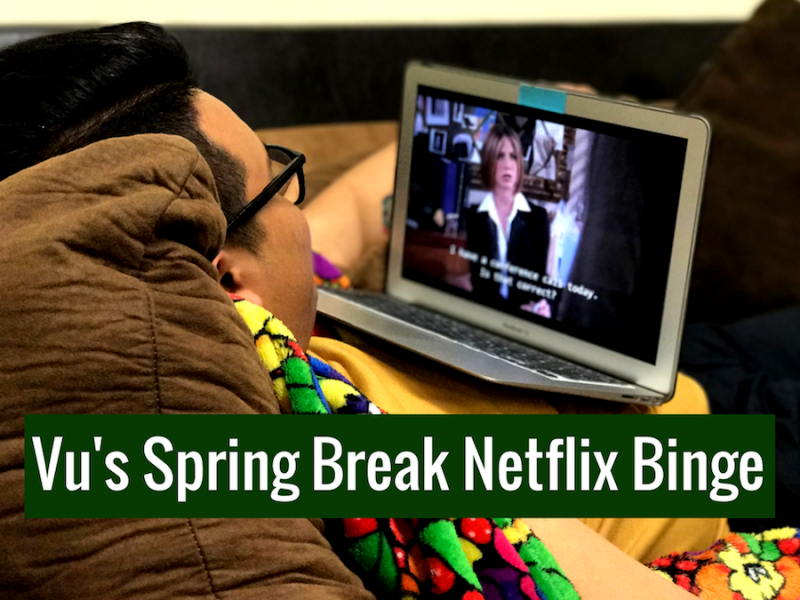 There are multiple ways college students can spend their spring breaks. For some, it's all about living up to their "life is a beach" attitude and hitting up Cabo, Mexico, Hawaii or any nearby beaches. For others, like myself, it is all about hibernation, rejuvenating after midterms and gearing up for those brain-stirring finals.

Same, Corinne. Same. (Courtesy of ABC / GIPHY)
So this spring, I decided to spend five out of my nine-day break watching the first season of one new TV show (which I haven't already binged) a day.
At the end of each day, I will do a quick review-slash-recap (like this one) about my day and the show I've just watched.
Today's show: How I Met Your Mother (2005-2014)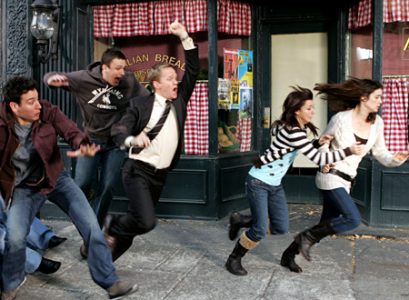 For those who haven't seen it, the show revolved around a group of friends navigating through their late-20s in New York City. Sounds familiar doesn't it?
How I Met Your Mother did not star Jennifer Aniston as Rachel Karen Green or Matt LeBlanc as Joey Tribbiani. But it did have Josh Radnor as Ted Mosby, who started the show off by telling his children (played by Lyndsy Fonseca and a pre-Wizards of Waverly Place David Henrie) in the year 2030 about how he met their mother — beginning in 2005.
Ted lived with his best friend Marshall (Jason Segel) and Marshall's fiancé Lily (Alyson Hannigan) in NYC. Josh is basically in love with news reporter Robin (Cobie Smulders) throughout the entire first season, which during the finale episode — SPOILERS — they ended up together.
Oh, did I mention the show also starred Neil Patrick Harris as Barney "the playboy" Stinson?
I started my bingeing journey in the morning, thinking that How I Met Your Mother will live up to its hype. (It was 9 a.m. and mornings give people false hopes about the rest of their days all the time) ¯\_(ツ)_/¯
By noon, the resemblances between the show and cult-fave Friends have become evermore evident.  Here are three blatant examples of the similarities that I noticed while watching:
1. The group's favorite hangout spot: HIMYM's MacLaren's and Friends' Central Perk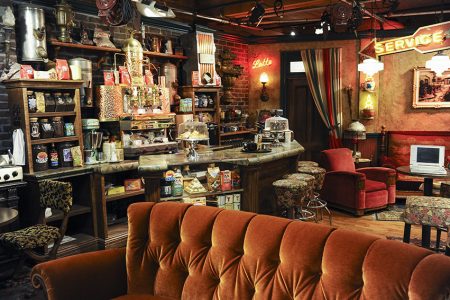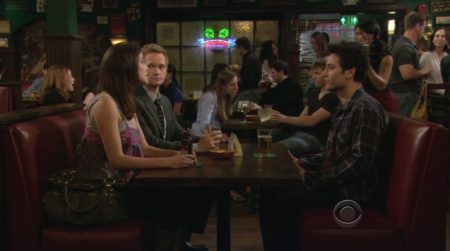 Also, Friends had barista Gunther and his unrequited love for Rachel, while HIMYM had Carl. Just Carl. (In one episode, Marshall thought Carl was a vampire because the guy always wears black and has never been seen outside his bar. Honestly, that was Carl's most interesting storyline). 
2. Barney is Joey. Joey is Barney.
There is one feature in each character that I can relate with, though.
Joey doesn't like to share his food and never stops being hungry. Me? Same.
Barney likes suits. I don't like suits but love looking presentable at all times. (Online shopping is an addiction, kids. Don't get yourself into it).

(Courtesy of Fanpop.com / GIPHY)
3. Robin is basically Rachel. Each entered her respective group in episode 1 and falls for the nerdy, hopeless-romantic, innocent guy.
Typical.
Don't get me wrong, HIMYM had its joyous moments and I'm sure that as the show progresses, characters will be more developed and storylines will also be more complex. But I think I'll bow out after season 1 and waste my spring break on some other shows.
Side notes: Even though I have never seen the show before today, I already knew who the mother was.
Final Verdict: Will I continue to invest in bingeing the show after spring break? Maybe.
Let me know in the comments what you think I should watch next. And check back Tuesday to Friday to see how I'm coping with this much binge watching.
RELATED: