Everyone is a little mad on 'Mad Men'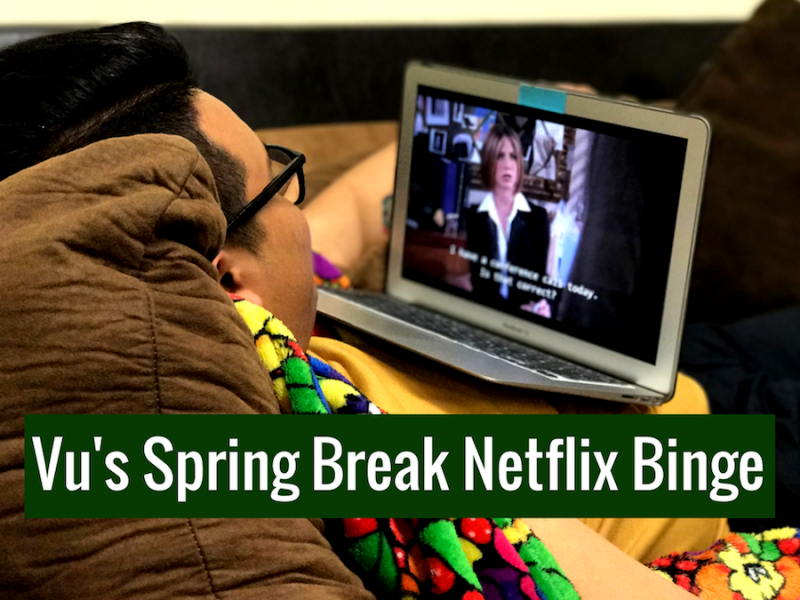 Watching Mad Men was like stepping into another world — a world where cigarette scent is overpowering, women are viewed as amusement for men and people who aren't white Americans live and work in their own community.

It's a different, provocative and stylish world that I, oddly, don't want to live in but is intriguing and rich enough to be the plot for a sophisticated TV show.

"Mad men" were defined, post-intertitle in the pilot episode, as a term coined by 1950s advertising executives of Madison Avenue to refer to themselves.

The show, which debuted on AMC in 2007 and ended in 2015, follows the "mad men," and women, of Sterling Cooper, a fictional ad firm located in the heart of Manhattan, as they navigate through lives in a competitive workplace and at home with their somewhat disconnected families.

(Courtesy of GIPHY)
The energetic first season introduces viewers to the enigmatic, womanizing Don Draper (Jon Hamm) and "the new girl" Peggy Olson (Elisabeth Moss).  As the season progresses, career-minded Peggy became more confident at the firm while Don became, well, more Don — exuberant, nonchalant and uncommitted. Basically, he slept with way too many women on the show who aren't his wife Betty Draper (January Jones).

The two women Don didn't sleep with in the first season are Peggy and Joan Holloway (Christina Hendricks), a sexy office manager who's romantically involved with the silver-haired Roger Sterling (John Slattery), whose father founded Sterling Cooper.

Mad Men's attention to detail takes viewers back to a not-so-distant past and leaves them there for 13 hours straight without complaining — that is if they're binge watching like I was.

The woodsy office décor, the sharply tailored suits of the mad men and their colorful dialogues — filled with jabs, jargons and wit — made the show worth watching.

The charm of Mad Men also relies heavily on the nostalgia effect — Reader's Digest was still a go-to leisure activity; Richard Nixon vs. John F. Kennedy was at the tip of almost everyone's tongue; men and women smoked everywhere, every minute; and men who like other men couldn't help but to keep their lustful desire to themselves because of a still very close-minded society.


(Courtesy of GIPHY)
I now finally see why the show was so beloved. It was dramatic, funny, different and fearless. Most importantly, it entertains by introducing us all to mysterious and luxurious lifestyles of people who came up with gone-but-not-forgotten slogans like "fresh up with Seven-Up" and Lucky Strike cigarettes' "It's toasted to taste better."

So if you have yet been charmed by the dapper Don Draper, then do yourself a favor and start bingeing the show as soon as you're done fixing up a martini.
Final Verdict: Will I continue to invest in bingeing the show after spring break? Yes
Let me know in the comments what you think I should watch next. And check back Tuesday to Friday to see how I'm coping with this much binge watching.
RELATED: