Television touchdown: 'Friday Night Lights' shines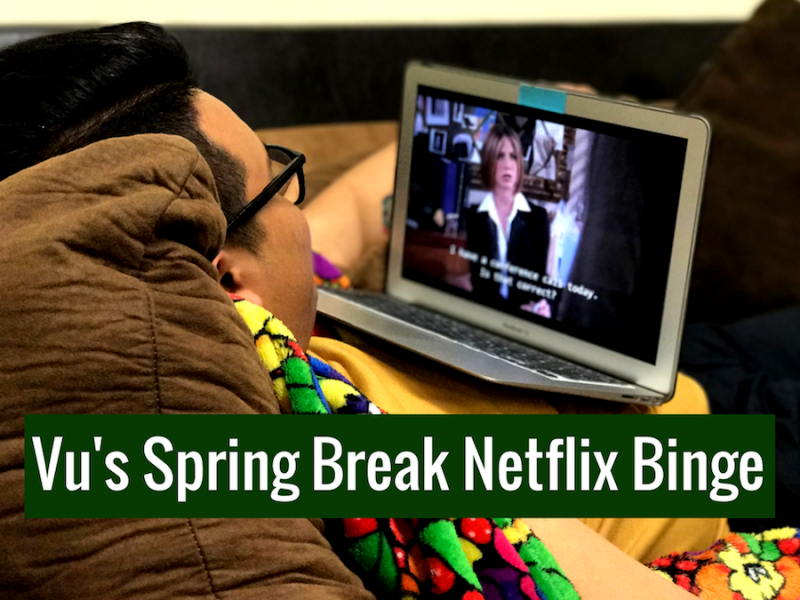 For the longest time, I hesitated to start watching Friday Night Lights because of its football-heavy storyline, despite knowing of the show's numerous accolades and praises during its five-season run.
Now that I'm 15 episodes into the first season, I finally understand the mega-hype from both fans and non-fans of football.
Friday Night Lights, which debuted on NBC in 2006 and ended in 2011, takes place at a clannish community in Dillon, Texas where its high school football players are essentially the town's celebrities.

(Courtesy of GIPHY)
Coach Eric Taylor (Kyle Chandler) and "Mrs. Coach" Tami Taylor (Connie Britton) grounded the show's oversized cast as they deal with trials and tribulations of characters like the football players, led by Matt Saracen (Zach Gilford) and Tim Riggins (Taylor Kitsch); the team's paralyzed former quarterback Jason Street (Scott Porter); his on-and-off girlfriend Lyla Garrity (Minka Kelly) and their family members — who I think know way too much about one another.
If you've seen the show — at least its first season — then we can agree on how we all love-hate almost every character in it. But real talk, you just can't hate Coach Taylor and Mrs. Coach, because their marriage was so believably depicted.

(Courtesy of GIPHY)
Matt and Julie Taylor (Aimee Teegarden) — the coach's daughter — had the kind of relationship you've probably seen a million times on TV: almost innocent, shaky but real. Yet, it was still entertaining to watch them trying to make it as a couple.
The love triangle between Jason, Tim and Lyla was also a bit predictable but you can't help but invest in it, even if you aren't even sure which two to root for.
My favorite character is Tyra Collette (Adrianne Palicki). She's rough around the edges, but still charming enough to win over people. Tyra knows what she wants and she isn't afraid to say it. I honestly have never admired any character more in my life.
For someone whose sports knowledge is as big as a grain of salt like myself, I can't help but ask whether this high school football culture depicted in the show actually exists?
But as viewers, we weren't dropped into Dillon because of its football-is-everything attitude. Instead we were introduced to the day-to-day lives of the American people — somewhat troublesome, sincere, humane and optimistic.
And like what Coach Taylor always said, "Clear eyes. Full hearts. Can't lose." Except in my case, it's not about playing football, but more about trying to stay up, bingeing the rest of the series after spring break is over.

Final Verdict: Will I continue to binge the show after spring break? YES! YES! YES!
Side notes: Our news editor made me watch this show so now I can't wait to take him out to Panda Express to say thank you.
Let me know in the comments what you think I should watch next. And check back Tuesday to Friday to see how I'm coping with this much binge watching.
RELATED: