Quran Jones trial being pushed back again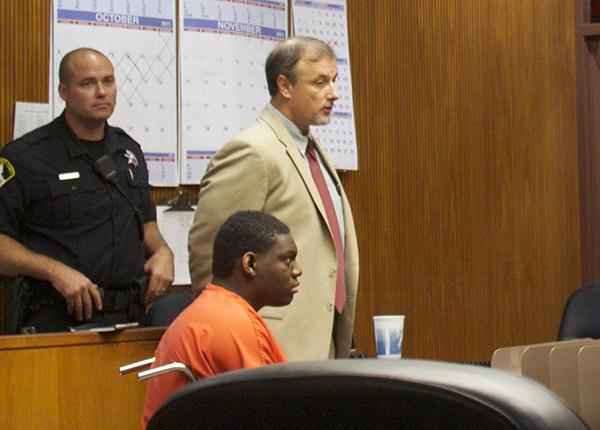 Former Sacramento State student – Quran Jones' murder trial start date has once again been extended.
It was announced Jan. 25 at the Sacramento County Court that Jones' official trial start date will be on Feb. 6.
The trial was previously scheduled to begin that day. In the two years since he was arrested, Jones, now 22, has had more than 30 hearings.
Jones, is accused of murdering his roommate Scott Hawkins, with a baseball bat at their American River Courtyard suite at Sac State on Oct. 21, 2009. He had agreed to waive his right to a speedy trial.
He is charged with seven counts, including attempted murder of police officers at the scene and assault with a deadly weapon.
Jones was paralyzed in the incident after he was shot by police after he allegedly attacked the officers with a knife.
At his Nov. 19, 2010 hearing, he pleaded not guilty by reason of insanity. Judge Marjorie Koller then ordered Jones to undergo psychiatric testing.
Sue Escobar, a criminal justice professor at Sac State, said an important part of the healing process from the victim's family's perspective is getting the trial under way as soon as possible.
"By continuing to put it off, the resolution is still out there and they need closure," Escobar said.
Escobar said aside from the evaluation of Jones' mental state, she cannot think of many other benefits to delaying a trial from a defendant's point of view.
"If you're relying on witnesses, memories fade over time," Escobar said. "The longer it's delayed, the more variables that can happen. It's especially difficult for the victim's family, I can imagine."
Dontey Gray, junior Family and Consumer Science junior said he did not realize the trial had yet to begin.
"It's a big, big surprise," Gray said. "I'm shocked to hear that."
Gray said he understands the delays since he said they probably need the extra time to find out exactly why this occurred.
"I feel for the family," Gray said. "It's been almost three years; they need to know something for closure."
Escobar said she looks at tragedy and sees what good can come of it.
"You can never take anything back from the past that you've done," Escobar said. "But he can move on and do better with his life. Even if he is in for life, he can still do something positive."
Rachel Colton, a business-finance sophomore, said she had no idea the trial had yet to even begin.
"I thought it had been resolved," Colton said. "In a case like this, on our own campus, students should be more aware and follow a case like this. It directly affects all of our lives and the safety we feel on campus."
She said she understands the turmoil the family must be going through.
"If that was my brother, I would want a resolution as soon as possible," Colton said. "I look forward to seeing a resolution."
Sean Keister can be reached at [email protected].