Volunteers of all ages and backgrounds come together to serve the unhoused community in Sacramento every second Saturday for Solidarity Saturday at 1515 A St.
"Solidarity Saturday is a monthly event that started back in 2019," Kachiside Madu, founder of Solidarity Saturday said. "I just wanted to challenge the community and stand in solidarity with those who are unhoused."
Madu is a Sacramento social activist photographer who uses his compassion and drive to bring recognition and support to the displaced. He said that he does what he can to support the unhoused by supplying them with compassion, conversation, food, water and clothes.
"For some of these folks, they haven't had a hot meal in years or taken a shower in months," Madu said. "For us to come together as a community to stand in solidarity with the folks who are unhoused, that can really brighten their day or even week."

Each month, over 13 volunteers arrive and congregate to set up this monthly event from 9 a.m. to 12 p.m. Volunteers arrive early to prepare small bags filled with toiletries like batteries, razors, toothpaste, toothbrushes, lotion and tissues.
"Every month, that morning, we pack up like 60 to 100 bags, then we take those bags and distribute them down the streets to the people we think need it," Michelle Guilford, a Solidarity Saturday volunteer said.
Along with small toiletry bags and warm meals of pizza and sandwiches, Madu and his fellow volunteers ensure to supply the displaced community of Sacramento with humanity and a listening ear.
"I was one of those who kind of just took conversation for granted," Madu said. "A lot of these folks don't have that and are yearning for exactly that."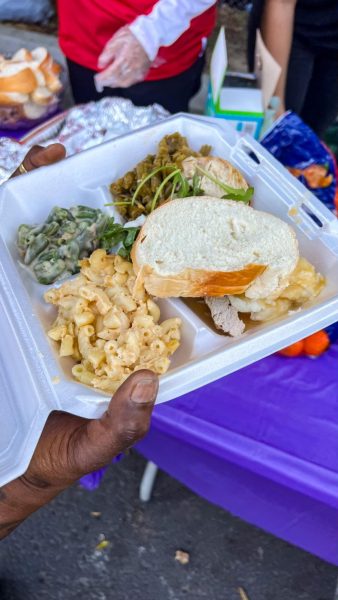 Volunteers of Solidarity Saturday don't just serve food and water, but also build relations with the people they serve.
"When you see people come through the line and get a care package or a meal, you can just see the relief in their eyes at that moment. It's like they know they are cared for." Karisa Hyppolite, a Solidarity Saturday volunteer, said.
Madu always had a desire to use his voice and power to give recognition to those he felt deserved it. Before there was a monthly Solidarity Saturday, there was the "Feel the Bag" challenge that went from June to August of 2020.
"The overall concept with that was for folks to go into their closets and to do a mass kind of purge of things that they didn't need anymore," Madu said.
Madu would then pick up these bags and take them throughout the community for others in need to go through and take what they needed.
RELATED: The 'Seen Iranian Woman': Unveiling women empowerment through art

"Feel the Bag" was just the beginning and as Madu continued to collect bags and see a trend in what people needed he created the idea of what is now Solidarity Saturday.
"I was driving around my neighborhood when I saw there was a huge congregation of folks who were unhoused and it didn't sit right with me," Madu said. "I just feel like as human beings, whether that be in America or anywhere else in the world, no one should be living in, inhumane conditions."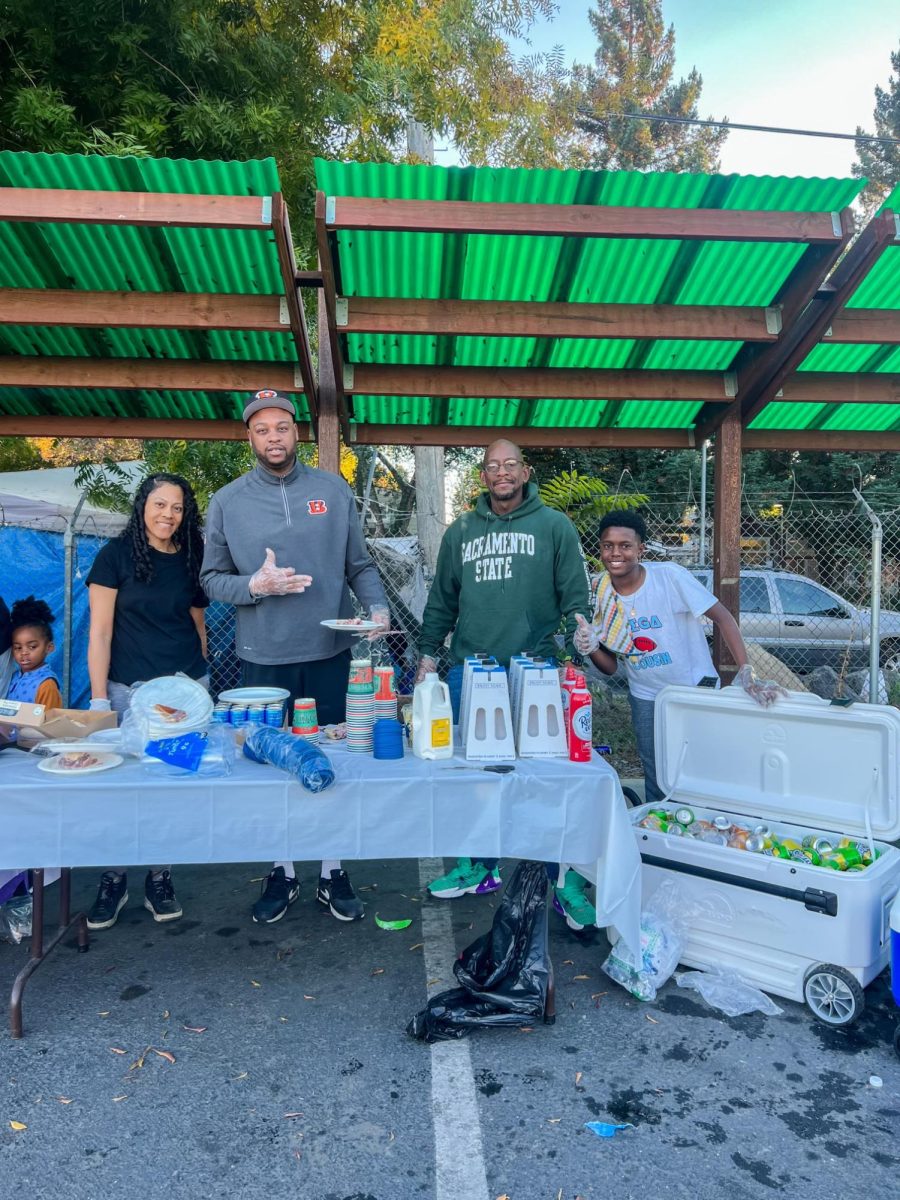 As the "Feel the Bag" challenge grew and more people started to partake in donating and sharing items, Madu and his volunteers started bringing those bags to Solidarity Saturday.
Solidarity Saturday was originally funded by donations from the community and Madu's own money.
"It was kind of hard to sustain it because it was coming from just my money or the community partaking in donations to my GoFundMe," Madu said.
Worries about money and donations became a little less prominent with a $10,000 grant from the city of Sacramento that Madu put completely towards sustaining and continuing this monthly event.
He hopes to one day grow this organization with its pure intentions and kindness to be an officially recognized non-profit organization that will be a staple to the Sacramento community.
"A lot of what we take for granted, they take to heart," Madu said.
Volunteers are always welcome to join and donations to the Solidarity Saturday GoFundMe are much appreciated to help support the cause.