Disclaimer: Spoilers for the story of the film are in this review

Animation is a medium that at times feels at odds with the average horror production. Whereas the latter is built on quick and low budget productions, the former is often time consuming and expensive.
Combine this with the running notion among many that animation is "just for kids," and it's easy to see why there aren't many animated films that are straight horrors. These factors all help to make "Mad God" that much more impressive of an endeavor.
Released in 2021, the film is primarily animated in stop-motion with some live action mixed in. The story, told in medias res, follows a masked figure's journey through a hellish world.
RELATED: Hornet Horrors: 'Club Dread'
Describing the story of "Mad God" is a challenge, not because there isn't one, but because what is there is too vague to describe without just listing the events of the film. There's no dialogue and much of what you'll pick up is from looking at the various environments.
This ambiguity, whether intentional or not, means much of what you'll take away from the story will fall to your own imagination. The way I interpreted it was a world being punished by having to constantly experience the horrors of greed and violence that humanity has caused a thousandfold.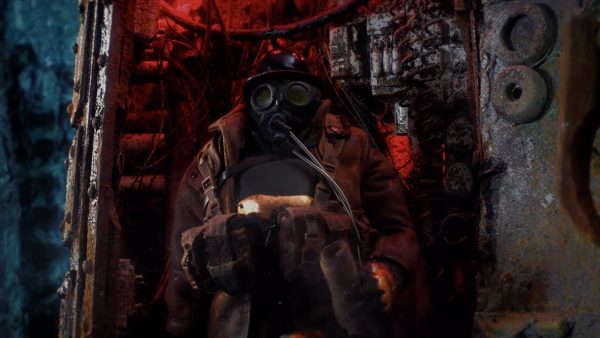 Some sections are more blunt about this, like when the masked figure is traveling through a literal eternal battlefield with nuclear blasts lighting up the horizon. At one point, the masked figure is captured, having a surgeon dig into his chest to remove not only innards but jewels and gold.
This sequence seemingly evoked imagery of the Holocaust; where Jewish victims would not only be killed but have their valuables stolen, including gold fillings being taken out of people's teeth.
The way "Mad God" tells its story is similar to 1985's "Angel's Egg." The story gives you just enough context to make a base for an interpretation of what the movie is about, though the former has a far more disturbing atmosphere than the latter.
Speaking of imagery, it'd be remiss to speak about an animated film and not talk about its visuals. The aesthetic of the film is a mix of post-apocalyptic dystopia and hellish imagery that wouldn't be out of place in "Dante's Inferno."
The world "Mad God" takes place and is covered in various degrees of grime. Blood and other fluids flow freely, with wide shots of the various hellish environments simultaneously inspiring awe and disgust. "Mad God" is by no means a pretty movie, but there's a definite "can't take your eyes off it" quality.
The use of stop-motion also helps add to the sense of unease. The movement of the various abominations residing within the hellscape dives deep into the uncanny valley, making everything have a slightly jerky quality to it.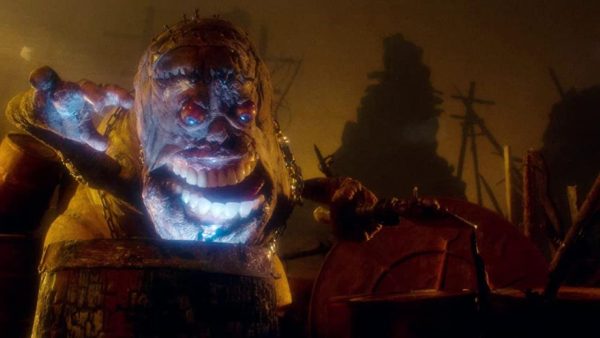 The film greatly benefits from the experience of its writer and director, Phil Tippett. A veteran of stop-motion animation, you may not recognize Tippett's name, but you'll recognize the films his work has popped up in: "Robocop," "Star Wars" and "Jurassic Park."
Praise shouldn't be solely reserved for Tippett though, as the soundtrack and sound design are also a big part of why this movie works. Created by Dan Wool and Richard Beggs, respectively, both music and effects do a lot to add to the overall atmosphere of the film.
The use of live action is a bit more hit or miss, especially in the scenes where actual people are in the same shot as stop-motion. There's nothing wrong with their actual performances, but they stick out in the otherwise fully stop-motion flick.
Outside of this there isn't much to complain about with the film without getting into either nitpicks or personal taste. Some will probably find the imagery a bit too intense, but again, that's a subjective thing.
Straight horror animation is rare and well done horror animation is even more scarce. In that regard, "Mad God" is like finding a unicorn; a grotesque, malshapened unicorn, but a unicorn nonetheless, and a definite recommendation for any fan of horror or animation.