Rising unsigned country music artist Sofia Claire of Redwood City was exercising on a treadmill in June when her phone began lighting up with notifications.
Claire's family, friends and fans messaged and tagged her in an Instagram post calling for unsigned country artists to compete for the chance of a lifetime. Mid-workout, Claire filled out the application, submitted what she had and hoped for the best.
A couple of weeks later, she received a call informing her she was in the contest's top nine.
After two rounds of competition, Claire was named the GoldenSky festival's Rising Star Contest winner and would share the same stage as country music titans like Jon Pardi, Maren Morris and Eric Church.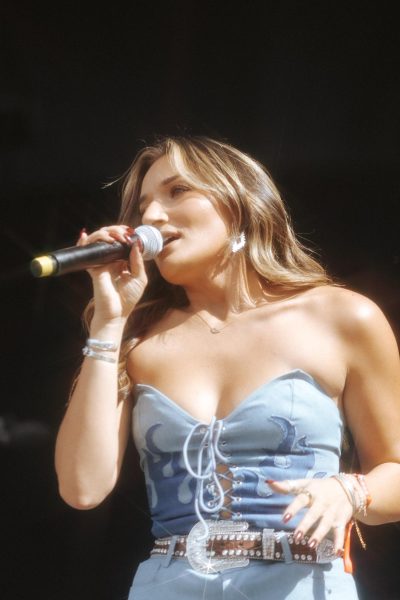 "Living in Redwood City, I lived in a small town," Claire said. "I've witnessed a lot of change over the past 10, 15 years, but it has definitely put me exactly where I am now."
Claire rocked the stage Saturday at the second-annual GoldenSky music festival at Discovery Park in Sacramento. The festival was held over the past weekend, one week after the Aftershock music festival, both produced by Danny Wimmer Presents.
RELATED: GALLERY: Electricity was in the air at Aftershock

Before and after their performances, artists and bands spoke about their GoldenSky experiences and their careers.
Claire hit the stage on day one of GoldenSky alongside other artists such as Kidd G and the band Lakeview.
Kidd G, like Claire, is a rising star in the world of contemporary country music, but he got his start from SoundCloud and transitioned to TikTok.
"We used to just drop songs on SoundCloud as soon as we made them," Kidd G said. "TikTok, you know, getting attention with a visualizer for the audience to capture is really cool."
Playing festivals is something Kidd G enjoys because of the common goal of enjoying country music.
"It's all about being surrounded around good people, sunny skies and a good audience," Kidd G said.
The duo Lakeview is in the business of genre-blending, naming some of their musical influences.
"It's just kind of Nickelback and Toby Keith mixed together and that's kind of what just comes naturally to us basically," one half of the duo, Jesse Denaro, said.
Like most country acts do, Lakeview was brought together by heartbreak. The duo Denaro and Luke Healy had their hearts broken by the same girl. They went from heartbreak to performing for thousands on stage.
"We're so thankful to be here, thank you to everybody working at GoldenSky and taking a chance on us," Denaro said.
Healy and Denaro both made the decision to move from Pittsburgh to Nashville to pursue their passion of music.
"I like the challenge of trying to turn people into fans at festivals," Denaro said.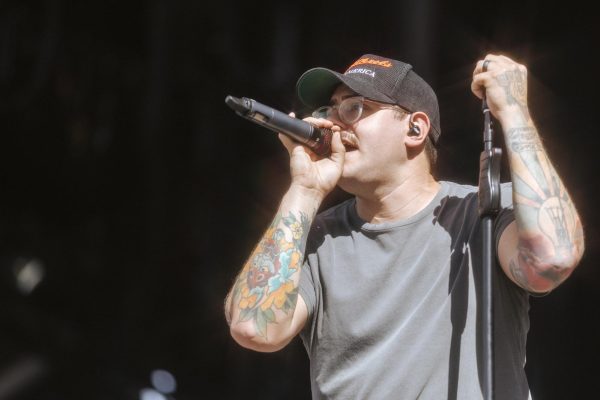 Day two kicked off with a rootin' tootin' good time with the southern rock-infused country tunes of Cripple Creek.
Cripple Creek was named after the song, "Up on Cripple Creek" by The Band in honor of the late Levon Helm.
"Unfortunately, with every bit of success, we got stuck doing more shows, and stuck doing more stuff and now we're just stuck together! So there you have it!" lead vocalist Neal Morgan said.
Willie Jones, like Cripple Creek, has had a journey on his path as a musician. Jones got his start on the X-Factor and had to work to get to the GoldenSky stage.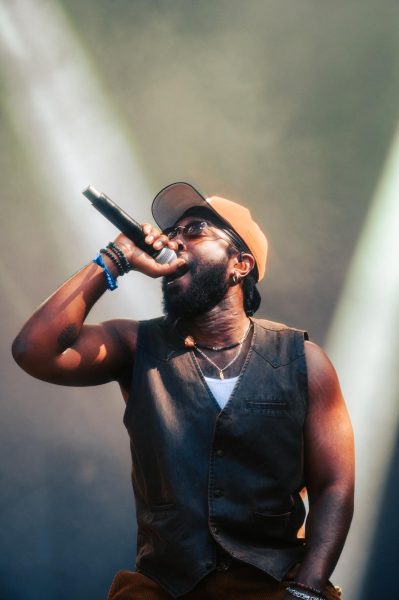 "I'm grateful for that experience and here we are at GoldenSky in Sacramento years later," Jones said.
Jones' stage performance perfectly matches his fusion of country with Louisiana hip-hop. This infusion comes from the singer's own personal music preference.
"Growing up, I just loved all types of music, even to this day my playlist is crazy," Jones said.
Tenille Arts heated up the stage while the temperature rose. The singer joked about the Sacramento heat in October.
"We're hot out here," Arts said.
The Canadian-born country singer likes to keep it fun at festivals, her current favorite song is an unreleased track called "Wonder Woman". Tenille Arts describes the song as a modern "Stand By Your Man" by Carla Bruni.
"I was laying in bed one night and I was just thinking about me and my boyfriend and what would he want to hear?" Arts said.
GoldenSky will return to Discovery Park next year and will extend its stay to three days. The festival will be held Oct. 18-20.
View this post on Instagram