Sac State women's basketball takes over Big Sky, wins championship
Hornets clinch spot in NCAA tournament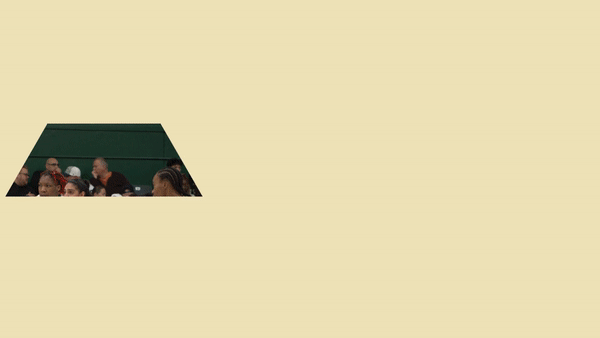 The Sacramento State women's basketball team are officially champions, taking home their first ever Big Sky Tournament championship and clinching the program's first spot in the NCAA Tournament after dominating Northern Arizona 76-63 Wednesday. 
"What a game, what a run," Sac State head coach Mark Campbell said. "We've said it all year long that our defense is going to dictate how far this team can go and these last three games this group defended at a high level."
Senior guard Kahlaijah Dean received the Most Valuable Player award from the Big Sky Conference Tournament, after also receiving the regular season Big Sky MVP.
"It was very surreal. It's a true blessing I've been saying since we got here," Dean said. "I'm just glad we're here in this moment right now, it's crazy." 
Dean along with her fellow senior guard Jordan Olivares, were a dynamic duo this entire game. Two minutes into the game, they had already given the Hornets an 8-0 lead. 
Sac State make its mark on the glass, which helped reset their offense. The constant offensive attack gave the Hornets a 22-18 lead in the first quarter.
Olivares was announced as Player of the Game from the Big Sky after her outstanding performance during Wednesday's game. Oliveras finished with 26 points, 7 rebounds and 3 assists, setting a new career high in points.
"Man, it was all or nothing," Olivares said. "Had to show out my senior year, so I had to give it all I had." 
Sac State did struggle for a short stretch of the second quarter, suffering two shot clock violations while struggling to find open looks against Northern Arizona's defense. 
All until Sac State found their momentum again offensively. The Hornets worked together to put up shots, extending their lead to 15 points ending the first half 37-22.
"I had to step up for both of them," Olivares said."I had to do what I can to help out my team." 
At the top of the third quarter, junior center Isnelle Natabou instantly hit the Lumberjacks with a smooth layup. The Hornets showed no signs of stopping through the entire second half, knowing how close they were to winning a spot in the big dance. 
In a tight and competitive fourth quarter Sac State and Northern Arizona were looking at a 10 point ball game, with both teams showing they were not going to go down easily. 
Both teams clashed with offensive and defensive pushes until the last possible second. However, it was too little too late for the Lumberjacks as the confetti fell, and a dream for some has now become a reality — Sac State claimed their first Big Sky Conference title along with the NCAA tournament berth in program history. 
"This is a resilient bunch and they've found a way to get it done," Campbell said. 
The Hornets will be receiving news of what seed they will be and who they're facing off against in the NCAA Tournament Sunday.