PREVIEW: Sac State theater students to perform award-winning play through Zoom
The play centers on the 20th century genocides in Namibia
Here is a sneak peak of Sac State's online theatre production "We Are Proud to Present a Presentation About the Herero of Namibia, Formerly Known as Southwest Africa, From the German Sudwestafrika, Between the Years 1884–1915." 
Hear from director D. Amy-Rose Forbes-Erickson along with two actors Hannah Medler and Brittani Banks. The play is a satirical comedy about actors telling the forgotten history of the Herero and Namaqua genocide which takes place in Namibia between 1904 and 1907 in a rehearsal room. It was a German colony at the time. This play deals with social justice, racism, genocide, and the forgotten history.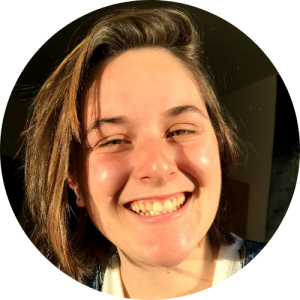 Madelaine Church, multimedia reporter
Madelaine Church joined the State Hornet in spring 2021 as a multimedia staffer during her freshman year. Her previous photography experience includes being the editor, photo editor and main photographer for three years for her high school yearbook program. Her favorite things to photograph are portraits and anything to do with arts and entertainment. A journalism major, Madelaine hopes to intern for another newspaper in the future and become a photojournalist.