Sac State not investigating fraternity aspect of student's death
University officials said the incident is unrelated to Greek life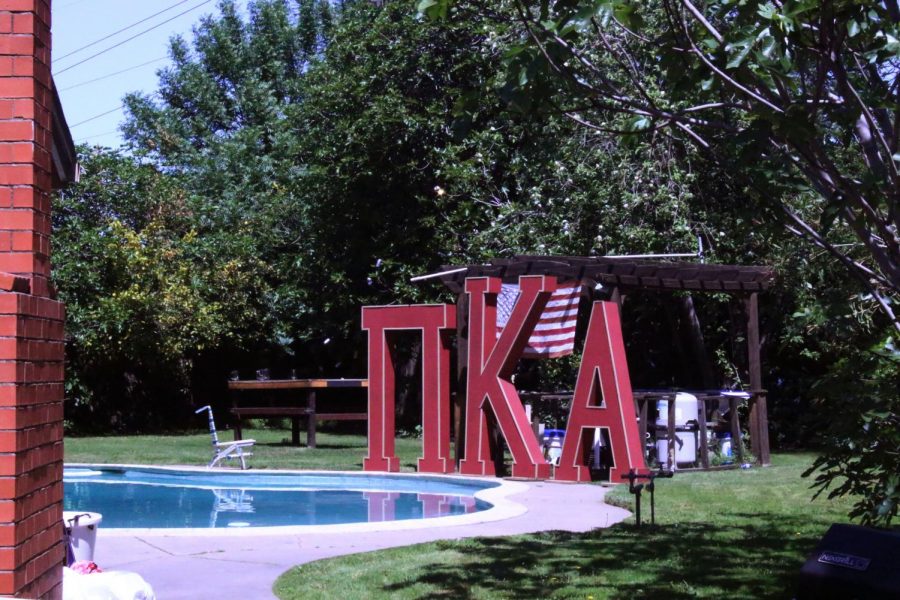 Sacramento State will not be involved in the investigation of the student who died following a pellet gun shooting Friday morning, university officials said.
The student was identified as William Molina, a 21-year-old business major and active member of the university's Pi Kappa Alpha chapter.

According to Sac State's Associate Vice President for Students Affairs and Dean of Students Beth Lesen, the university will cooperate fully with the Sacramento Police Department's investigation into Molina's death, but has not been asked to do so thus far.
"We currently have no reason to believe this incident was a fraternity issue and we're more concerned with supporting the members of our community who have suffered a heartbreaking loss," Lesen said.
RELATED: Sac State student killed at 'off-campus gathering,' university says
Sac PD officers responded to a home on Lycoming Court at 3:04 a.m. Friday after receiving reports of a person needing medical aid, according to a Sacramento PD press release. Upon arrival, officers found Molina, who had been shot with a pellet gun.
In an ABC10 interview, Marcus Basquez, a public information officer for the Sacramento Police Department, said Molina was later transported to the UC Davis Medical Center. While in the ambulance, Molina was unresponsive and in cardiac arrest. He later died at the hospital.
In audio obtained by ABC10, a first responder can be heard during a 911 call saying, "Be advised, the friend on scene shot him with a BB gun accidentally."
Basquez said it is unclear how much time passed between Molina being shot and when the 911 call was made.
"He was hit but he thought he was fine," Basquez said.
RELATED: Sac State students gather for vigil to mourn death of William Molina
The investigation is ongoing, police said Tuesday. Basquez said detectives are currently finalizing statements from everyone inside the residence at the time of the incident.

Once the investigation is concluded, the case will move on to the Sacramento County District Attorney's office, where the DA will decide whether or not to press charges.
Basquez also said that at the time of the incident, there were more people inside the home than just residents. According to a university press release, Molina was at an "off-campus gathering" the morning he died.
"It was not a party, as far as I know. It was an incident. An accident," Lesen said. "A lot has been happening with fraternities lately but this is not that."
The Lycoming Court residence where Molina was shot is not a registered fraternity house, Lesen said. Only one sorority at Sac State, Alpha Phi, has an officially recognized chapter house.
A 2017 California Public Records Act Request filed by The State Hornet which detailed all cases of reported Greek life punishments between 2015 and 2017 listed four incidents of off-campus, unofficial houses being used as chapter houses for official Greek life events.
Lesen said there is no such thing as "unregistered, unregulated (fraternity) houses." Unless specific rules are violated, like having official events without notifying the university, Sac State administrators overseeing Greek life chapters do not monitor individual students or groups of students living together off-campus.
The residence where Molina died is referred to as "The Fratican" by Sac State Greek life members, despite not being officially recognized by the university. Large Greek letters are visible over the home's fence next to a backyard pool.
Story continues below screenshot.
Lycoming Court resident Larry Rodriguez, who lives next door, said a group of fraternity members have been living in the house for "four or five years."
"It's really sad," said Rodriguez. "You want to have fun in college, but you've got to be safe. Last summer they were jumping off the roof into the pool."
Another neighbor, Linda Fea, said she did not hear anything out of the ordinary Thursday night or Friday morning, but has observed the house's residents before. She said that while she doesn't love the idea of the fraternity living in the court, she said the group is "decent and considerate."
"We've seen them walking on the roof and jumping into the pool," Fea said. "A girl was taken away in an ambulance for alcohol poisoning not too long ago."
Pi Kappa Alpha was placed on probation in February of 2018 after a Snapchat video of an alleged pledge vomiting from intoxication surfaced. In August 2018, the university officially removed the fraternity's recognition, and then conditionally reinstated it four months later.
The chapter is set to remain on probation until May 31.
RELATED: Sac State Pi Kappa Alpha chapter no longer under investigation
According to Lesen, grief counseling will be available to students seeking support in light of Molina's death. Lesen said those needing immediate attention can report to the university's urgent care and will be seen immediately by a counselor.
Pi Kappa Alpha has not responded to multiple requests for comment.
Additional reporting by Claire Morgan and Mitchel Bobo.
UPDATE: Apr. 17, 2019
Sac State Associate Vice President for Student Affairs and Dean of Students Beth Lesen said on Wednesday that once the Sacramento Police Department's investigation into the death of William Molina is concluded, the university will decide what its next steps will be.