Sac State votes Hobo Johnson 2019 'Best Local Musician'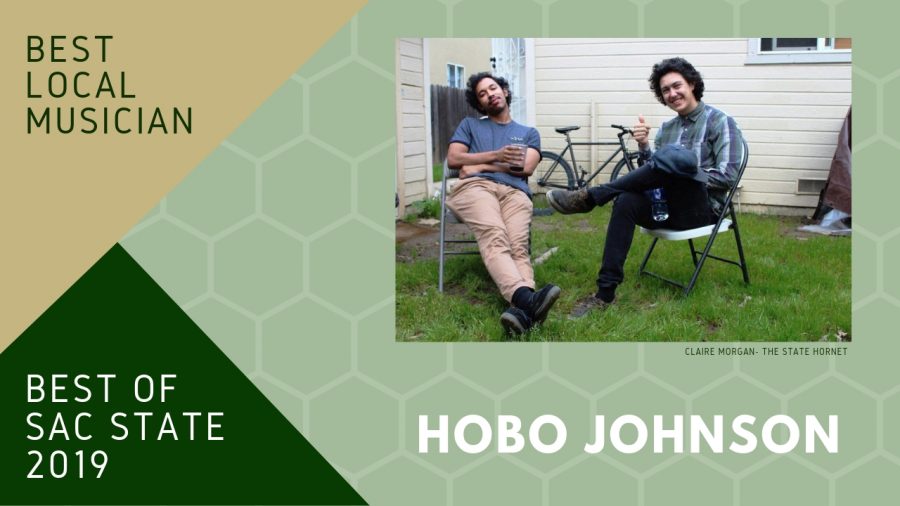 Sacramento State students voted Hobo Johnson & The LoveMakers "Best Local Musician" in The State Hornet's third annual Best of Sac State poll.
Frank Lopes Jr., better known as lead vocalist Hobo Johnson, is a musician native to the Sacramento region. He and his bandmates — lovingly referred to as the LoveMakers — are currently signed to Reprise Records.
According to his website, Lopes became homeless at 19 after being kicked out by his father.
While homeless, Lopes slept in his 1994 Toyota Corolla — after which his 2015 debut album is named — in Costco parking lots and showered at a 24 Hour Fitness gym.
RELATED: Meet the self-described 'good kids' behind Hobo Johnson
For those who haven't heard of Hobo Johnson & The LoveMakers, their sound might not fit an exact category. Some of the group's most popular songs include "Father" and "Peach Scone," with the latter reaching 50 million streams.
In a song titled "Demarcus Cousins and Ashley," Lopes declares himself a rapper. His music also includes elements of punk, folk and hip-hop poetry.
Sac State anthropology major Michael Gutierrez said it is hard to tell what musical genre Hobo Johnson & the LoveMakers falls under since their sound is so diverse.
"I guess it's rap because you can't say it's anything else," Gutierrez said. "There is really no one to compare (them) with."
Gutierrez said he does not think Hobo Johnson & The LoveMakers will become a mainstream artist, even though he is fond of their sound.
Story continues below video.
Kinesiology major Justin Taylor noted the similarity between Lopes and rapper Lil Dicky's rapping style.
"I just looked on Spotify and he has half a million (monthly listeners)," Taylor said. "He is doing pretty good so far, for just being some kid from (Northern California)."
RELATED: OPINION: The takedown of Hobo Johnson
Hobo Johnson & The LoveMakers have seen their number of listeners grow in these past years. The band started playing on the streets and now has hundreds of thousands of listeners on Soundcloud.
Hobo Johnson & The LoveMakers will return to Sacramento on June 7 for Concerts in the Park.
For a full list of 2019 Best of Sac State results, click here.