REVIEW: Jonas Brothers band back in business with new single 'Sucker'
'Sucker' is a step in the right direction for the Jonas Brothers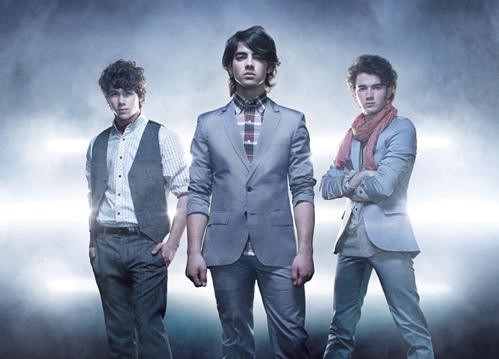 On Thursday morning, I woke up not to the mundane sound of my phone alarm, but to buzzing from notifications — the internet was going insane over the release of new Jonas Brothers single "Sucker."
I have to admit, I was not the biggest Jonas Brothers fan growing up, and was a little skeptical about their newly found reunion. Did they evolve into more mature artists, or did they succumb to the same kind of boy-bandish power-pop music that disinterested me growing up?
Only one way to find out, I suppose.
Well, being as curious as I am, I decided to check out the premiere of "Sucker" on YouTube, which started at 9 p.m. After all, these are the same artists who have now released songs like DNCE's "Cake By the Ocean" with Joe Jonas as the lead singer and "Jealous" by Nick Jonas.
And… wow, I was absolutely surprised by what my auditory system was taking in. After a five-year hiatus, the Jonas Brothers are at their best with this new pop-rock sound.
The rhythm has a bass-driven catchy sound, something that is decent to play at house parties. The sound is more laid-back than previous hits like "S.O.S." and "Burnin' Up," but hey, I welcome a little change.
The lyrics are what really drive this song to home base. The song spells out a lovestruck individual gawking over a significant other. It's typical pop-rock material, but the brothers go about it in a creative way, which I always appreciate.
"And you're making the typical me break my typical rules," Joe Jonas sings. "It's true, I'm a sucker for you."
Having had many crushes and relationships, I relate to these lyrics on such molecular levels, it's not even funny. And I'm sure a lot of people do as well.
Nick Jonas is the standout singer in this song. Not that Joe isn't good, but Nick sings most of the song. Joe doesn't seem to have as much of a presence in this song as he should, considering he is the lead singer for the band DNCE. Joe has a lot more singing talent that should be utilized in this band.  
The music video that accompanies it is interesting, to say the least. Let's go through a checklist, shall we?
Band members in suits? Check!

Ensemble models (including the brothers' romantic partners) in eccentric clothing? Check!

Joe Jonas sucking on a lollipop while taking a bubble bath? Um…Check?
This song is a surprising but welcome change for the Jonas Brothers. It is clear they have matured as pop artists, resulting in what seems to be a new direction for the Jonas Brothers. Needless to say, I'm a sucker for their new sound! Well done, brothers.
— JONAS BROTHERS ARE BACK (@JbrosWorldWide) March 1, 2019
Me, currently #JonasBrothers pic.twitter.com/6Jc3mRNyDP

— T A Y L O R🥀 (@t_nicole13) March 1, 2019
Nobody:

Jonas Brothers fans: pic.twitter.com/4V1Ez0JtQO

— Fermin (@ferminjr_) March 1, 2019