Annie Juarez voted 2018 'Best Female Athlete' at Sac State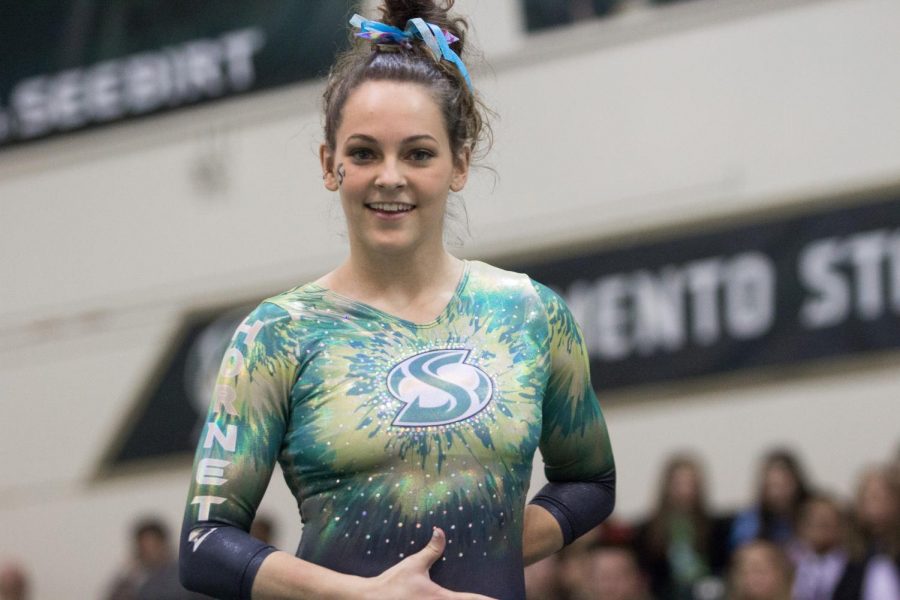 Heading into the 2018 season, senior gymnast Annie Juarez never imagined she would have a campaign that would lead her to being named 'Best female athlete' in The State Hornet's Best of Sac State poll.
Juarez came into the year never having participated in more than half of the meets in a season because of injuries that prematurely ended her campaigns.
Juarez started the season by participating in three of the four events for the first time in her career and was an all-arounder for the first time during the next week.
While struggling at first to complete all four events without a fall, Juarez didn't have a fall in six of her final eight meets en route to qualifying for her first trip to an NCAA Regional at the University of Utah.
"I'd probably have laughed (if you told me how good I'd do this year) especially at the beginning of the season," Juarez said. "I was so nervous."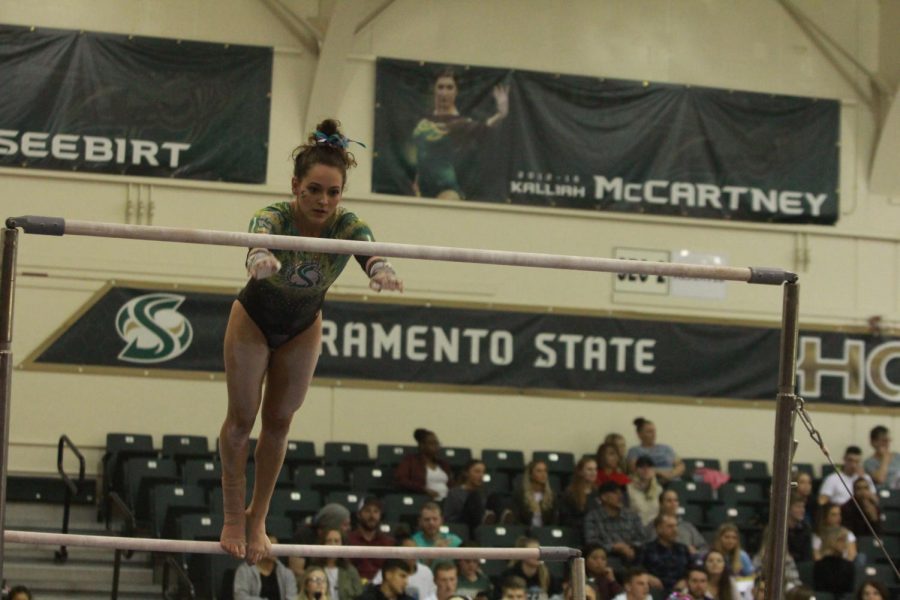 Just a year before, Juarez had nearly quit gymnastics due to injuries and now was in a situation where she could perform on a stage in front of more than 10,000 fans.
In the final meet of her career, she recorded a 39.100 and even set a career high on the vault while finishing No. 13 in the all-around in the postseason.
Juarez helped the team stay together throughout the season by providing stability on all four events after injuries to Caitlin Soliwoda and Lauren Rice early in the year.
"I can't explain how proud I am of her," Courtney Soliwoda said. "She has come from nothing at all, from a surgery, some people doubted her ever coming back, to being an all-arounder. She deserves it."
She didn't know it until after the season, but Juarez said she went through the entire season with a torn shoulder labrum and would eventually have to get surgery in the future.
Since the surgery requires roughly six to nine months of rehab, she is putting off the surgery until after graduation when she will figure out where she will move to.
For now, the child development major said she would like to move to Colorado.