American River Courtyard voted 2018 'Best on-campus housing' at Sac State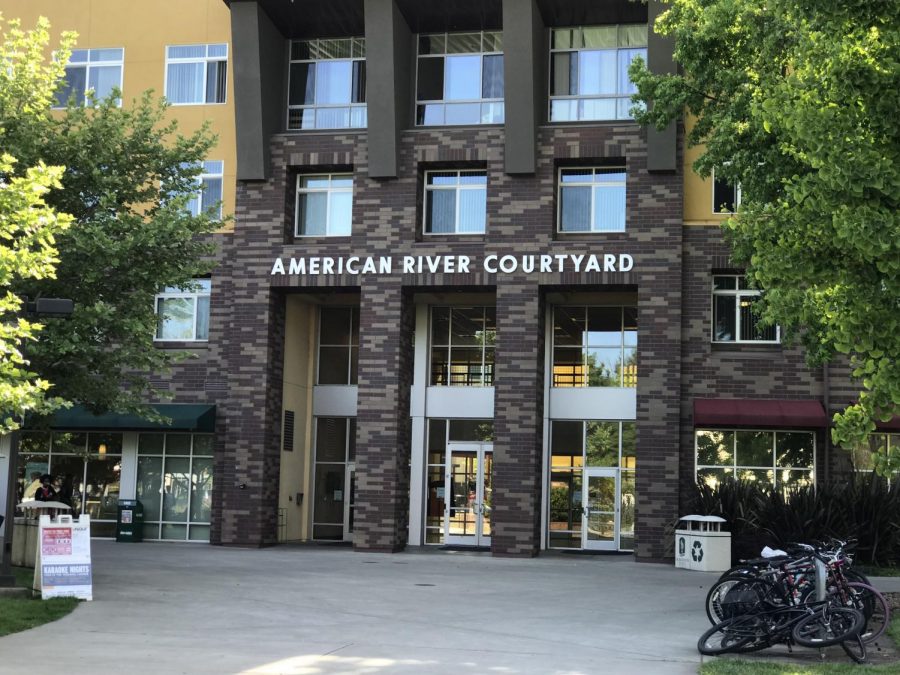 The American River Courtyard was voted 'Best on-campus housing' in The State Hornet's Best of Sac State poll.
The housing is for any students who are sophomores or older, including transfer, international and graduate students.
The building consists of four floors with five different layout options.
Allison Vine, a transfer student and speech pathology major, said she chose to live at the American River Courtyard for the convenience of living on campus.
"I've already been in college but this is my first year at a university," Vine said. "I didn't know anyone coming up here either so I felt like it was a really good way to maybe meet people."
One major difference that sets the American River Courtyard apart from the other on-campus housing facilities is its apartment-style suites and options for large floor plans.
Unlike the other dorm halls, there is an option for a single occupancy room in the four and five bedroom floor plans.
The fully-furnished suites also include two full bathrooms with a shared kitchen and living area.
Second-year student Savannah Oskolkoff said that she picked the American River Courtyard because of the meal plan and the fun events it hosts.
"I was really involved (last year) in the activities the housing offers, so I wanted to be able to do that again" Oskolkoff said. "I love sitting with my blanket on the (Residence) Hall lawn and I love going to the pool."
Even though the American River Courtyard is only for sophomores and older, it is still treated as any other dorm building with resident advisers on each floor, meal plans and semesterly room checks.
According to the Sacramento State website, the American River Courtyard holds 606 students in total.
"I just feel like the AMC is more of a community," said kinesiology major Lindsay White.
Both White and Vine said that they have great relationships with their resident advisers.
"I know they have to put on programs so they'll have movie night and games nights," Vine said.
"They do have semester room checks to make sure we are like taking out our trash and keeping our room clean, and make sure we don't have things that aren't supposed to be in our room," White said.