President Nelsen at tuition forum: 'You pay for what you get'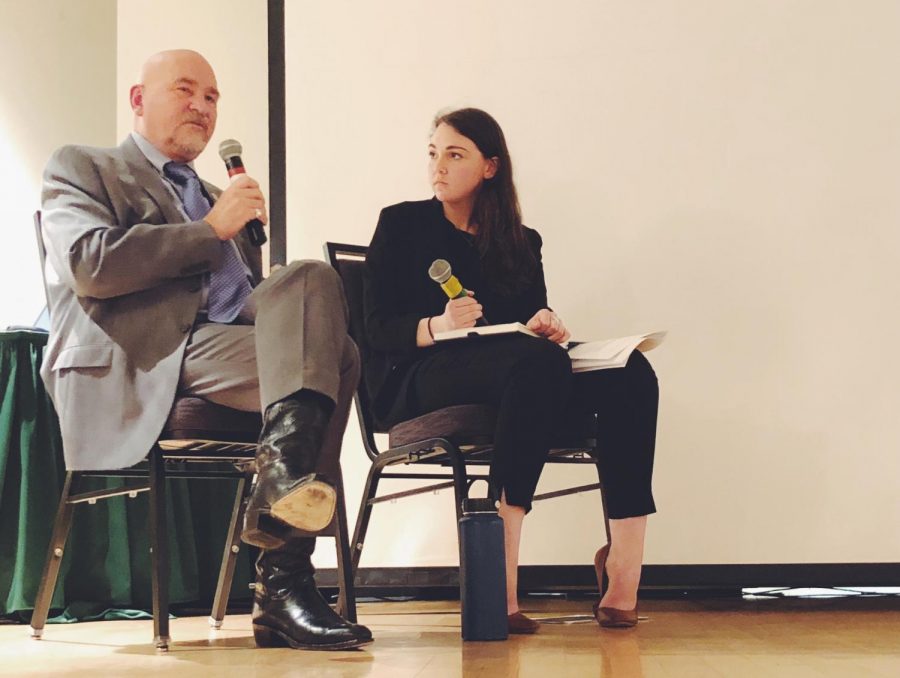 Questions about Sacramento State President Robert Nelsen's salary and pay raise dominated the conversation at the Associated Students, Inc. tuition forum on Thursday.
After The State Hornet reported Tuesday that California State University executives are receiving a 2.5 percent raise in spite of a potential tuition increase, some students asked if raises were appropriate.
One student questioned the message being sent when executives are getting raises while students have to make up for a $170.9 million funding shortfall.
"I just wonder how appropriate it might seem, just on an appearance surface level, when we're currently expecting a deficit, to have pay raises?" he said.
"I understand appearance," Nelsen responded. "I also understand you pay for what you get."
Saying that his salary of $324,029 is below those of university presidents in other states, Nelsen noted that employee compensation includes raises that also went to faculty members.
"I'm not trying to justify anything here and I understand the angst that is out there and I understand appearances," said Nelsen. "But I also want to fully compensate everyone I can fully compensate."
After Gov. Jerry Brown's proposed budget for the CSU fell $170.9 million short of the proposed budget from the board of trustees, Jorge Quintana, a Sac State student and member of CSU Students for Quality Education, said he is convinced that funding for higher education is not a priority for Brown.
Quintana asked what actions would be taken by the administration to support student efforts in the fight against the tuition increase.
"Are you going to be our champions?" asked Quintana. "Are you going to stand for students? Are you going to commit to helping us to advocate in front of the legislature, and if so, how will you do it?"
Nelsen said he would advocate for students in getting the message out that the CSUs need to be fully funded.
"That's my message to them," said Nelsen. "You're going to directly affect students with this. It's going to slow people down because they can't — they've got to work more. They've got to do other things. That doesn't make sense and it especially doesn't make sense on our campus."
During the forum, ASI President Mia Kagianas and California State Student Association President Maggie White presented information about the CSU Board of Trustees' budget request.
According to their data, the extra expenditures for the CSU system over this year's amount would go toward paying several expenses, including $75 million for Graduation Initiative 2025, $39.9 million for projected enrollment growth, $15 million for academic facilities and infrastructure, $30.9 million for other mandatory costs and $122.1 million for employee compensation.
View Comments (2)