Released in 2006, "Behind the Mask: The Rise of Leslie Vernon" gives viewers a look into the work an aspiring slasher villain needs to do if they want to hit it big.
Mostly shot in a mockumentary style, the movie's premise is a simple but effective one. In the movie's world Michael Myers and Jason Voorhees aren't just characters on the silver screen, but real killers.
RELATED: Hornet Horrors: 'Friday the 13th: A New Beginning'

The film follows a group of graduate students filming a piece on an aspiring killer, the titular Leslie Vernon. The movie depicts how he prepares for his killing spree, from setting up a secluded spot to corner victims to working on his cardio for those prolonged chases through the woods.
"Behind the Mask," is a film made for horror fans, poking fun at a lot of the tropes seen in slasher movies. It is at its strongest when it leans into the inherent silliness of the genre, though its attempts at actual horror aren't as effective.
This love for horror flicks is seen not only in the premise, but in the various cameos throughout the movie. Most will probably recognize Robert Englund, the man who brought Freddy Krueger to life in all but one of the "A Nightmare on Elm Street" films. You may miss Kane Hodder, the best known Jason Voorhees actor, as the man staying at the Elm Street house.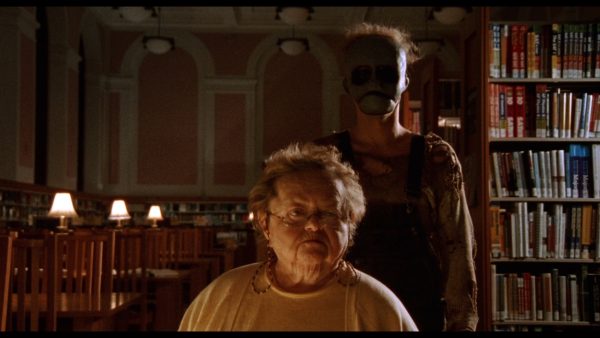 Playing Vernon is Nathan Baesel, who does a great job with the role. He has a certain charm, his glee about how well his preparations are going almost masks how ghastly his goals are.
Angela Goethals does a solid job as protagonist Taylor Gentry, having good chemistry with Baesel and making those more serious scenes work better than they would otherwise. Her character can be a bit frustrating, flipping between being uncomfortable with Vernon's actions and staying back and letting them happen one too many times.
The movie is primarily a black comedy, though not one where you're going to be laughing out loud for most of its duration. There are a few bits which hit well, especially when Baesel and Goethals are on screen.
The movie also tries to comment on some of the less savory parts of slasher films, specifically the treatment of women in them, particularly the obsession with virgin protagonists. Unfortunately this is another case of the movie wanting to have its cake and eat it too.
Also a bit of a nitpick here, but the final survivor in a slasher is called the "final girl" not "survival girl." Nearly 99 percent of the time this wouldn't matter, but if your whole movie is a wink and a nod to the genre, get your terminology right.
The film switches between more traditional horror film presentation and a found footage style. At first the former is used effectively to demonstrate Vernon's plans coming together, while the actual preparation and aftermath are shot like a documentary.
This switch occurs during the last 30 minutes of the movie, where it drops the mockumentary premise and goes full force into being a straight slasher.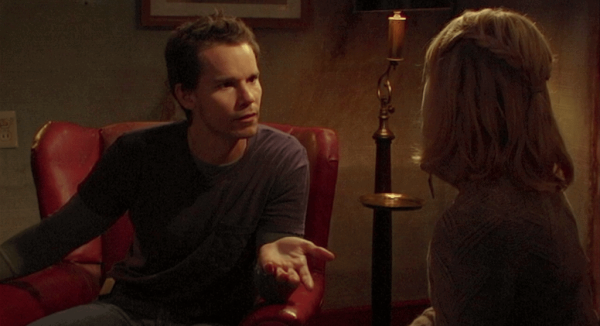 Unfortunately, while "Behind the Mask" is a solid mockumentary, it's pretty underwhelming as an actual slasher flick. While some of the black humor is still there, the film loses a lot of its identity when it drops the former premise.
If you're a huge fan of horror movies, especially slashers, you'll probably appreciate this film more and have fun discerning the various cameos and easter eggs throughout the movie. "Behind the Mask" has a stronger premise than execution, but it's by no means a bad film.
So if you are one of those fans, this movie will be a solid recommendation for you. Otherwise, consider including it in a movie marathon instead of watching it on its own.