Sacramento State's Department of Student Health and Wellness warned students of an uptick in positive COVID-19 cases throughout California and Sacramento County via SacSend on Sept. 12.
In response, the university plans to continue following Center for Disease Control and Prevention guidelines to prevent the spread of COVID-19. Aniesha Mitchell, the interim vice president of Student Affairs, said the school is also working with Sacramento County to monitor trends locally and on campus.
Jeanne Harris Van Dahlen, the senior associate vice president of Student Health, Counseling and Wellness, said the best way to protect yourself is to stay up to date with vaccinations and wear a mask to prevent transmission. She also said the CDC recommends getting the updated 2023-2024 Moderna and Pfizer vaccines.
"The 2023–2024 updated COVID-19 vaccines more closely target the XBB lineage of the Omicron variant and could restore protection against severe COVID-19 that may have decreased over time," Van Dahlen said. "We anticipate the updated vaccines will be better at fighting currently circulating variants."
While some students are aware of the COVID-19 surge, students like Eloisa Dominguez said they are secure with the university's actions and don't think stricter regulations need to be in place.
"I don't think the surge is that bad," Dominguez said. "I don't think it warrants that."
Dominguez said it didn't affect how she moved about campus, but it did make her more aware of when those around her exhibited symptoms.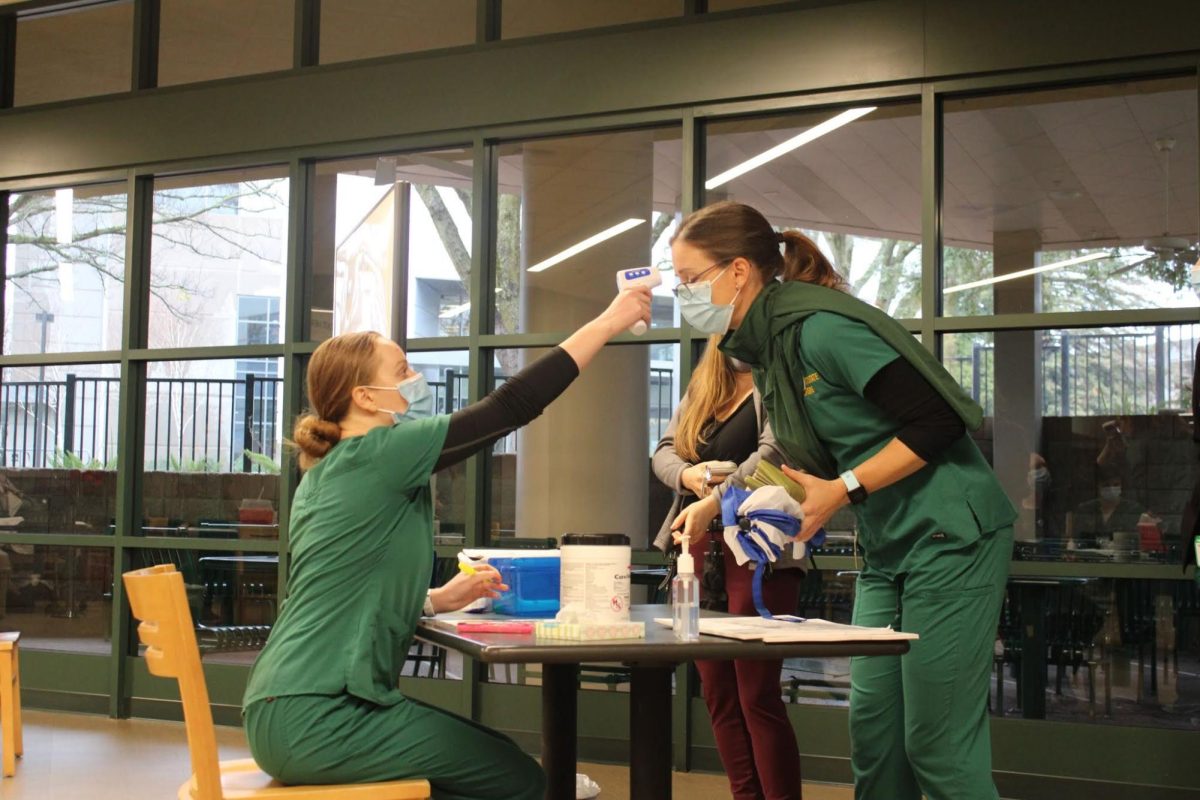 Other students like Jade Ross, a fourth-year journalism major, are in favor of reinforcing the mask mandate that was in place back in 2020.
"I personally think so, especially with the fall seasons because people tend to get sick more during this time of the year," Ross said. "So I do think we might have to look into the mask mandate again."
Students who contract COVID-19 should quarantine for at least five days, the days where they're most infectious, according to the Department of Student Health and Wellness. They also recommend not traveling during this time or entering areas where you cannot wear a mask.
Students who test positive for COVID-19 are required to fill out a report on their own behalf. The form and more information regarding campus COVID-19 resources and regulations can be accessed through the CSUS website homepage.