The Big Picture – The Super Mario Bros. Movie
Gaming's greatest plumber returns in style
Disclaimer: Light spoilers for the film are included in this review.
We live in a world where Hollywood offers few original ideas. 
Anyone who saw the original "Super Mario Bros." live-action film can understand why an animated feature-length film was decided for their next attempt at bringing gaming's most iconic plumber to the silver screen. 
"The Super Mario Bros. Movie" trailer immediately annoyed anyone that cared about the movie because Chris Pratt, a strange choice for an Italian New Yorker, sounded exactly like himself without any change in voice. 
The final product exceeded my expectations through impressive visuals and a great performance from Jack Black as the antagonist Bowser.
The level of detail on the backgrounds was refreshing to see from the film's animation studio, Illumination, widely known for the Despicable Me franchise. 
The thorough amount of homework that went into this film makes the experience refreshing after a long history of poorly executed writer's interpretation" in gaming adaptations. 
Among the references are beautiful landscapes from Super Mario Odyssey, a Luma from Super Mario Galaxy and kart attachments from Mario Kart: Double Dash!!; each piece of Mario's extensive history gets at least one nod that'll make any fan smirk. 
The character animations are quite smooth as they jump, flip or stomp about the environment. The luma is my favorite thing in the film, not only because of its gleeful delivery of nihilistic sentiments but because it's so fun to look at.
Jack Black as Bowser was an incredible choice, yet the voice acting from the star still exceeded expectations. He leans into his rock 'n' roll side for the character but captures a theater's attention for the comedic moments each time.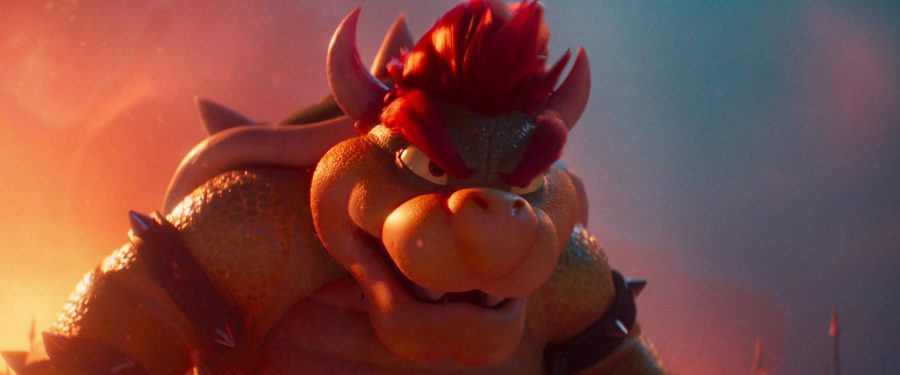 The copyrighted song choice was quite basic, but the score itself was amazing. The film offers beautiful renditions of Koji Kondo's original compositions that breathed new life into these classic tracks. 
Pratt's impression is better as the film progresses, with at least an attempt at sounding a little more like he's from the East Coast.
On the other hand, Keegan Michael-Key as Toad was quite annoying, though it felt like the studio increased his vocal pitch — his regular delivery may have helped more jokes land.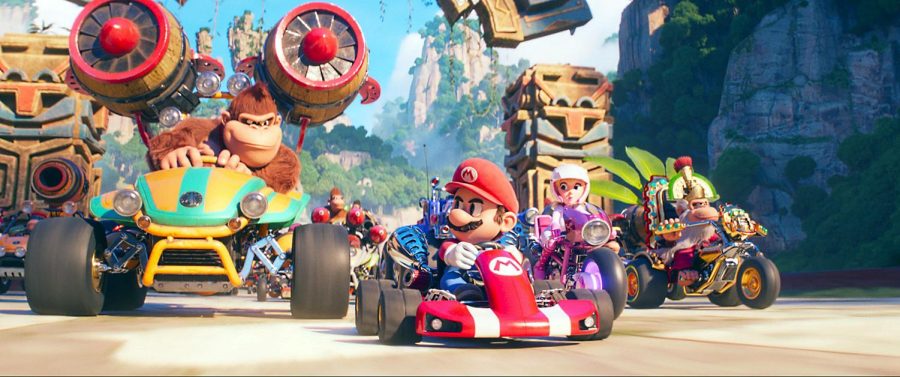 The writing is industry standard, cookie-cutter material, with the performances and visuals creating the experience. 
If Illumination could craft a project like this with a solid writer, there's potential for a fantastic series here. Nintendo has plenty of series to work with, and a Smash Bros. movie in the same art style could be a blockbuster hit with awesome action sequences. 
At this point, expectations can be placed on Illumination movies and they will deliver around where you expect them to; colorful animation, and some hit-or-miss humor with a talented cast. 
"The Super Mario Bros. Movie" exceeds expectations with a few memorable moments and earns a solid 7/10.