REVIEW: Lil Yachty's 'Let's Start Here.'
Love, psychedelia and risks: Lil Yachty's 'Let's Start Here.'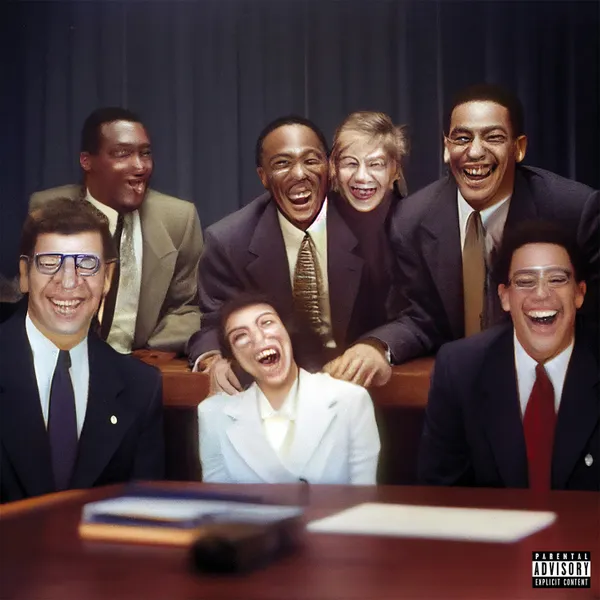 When pop stars get a little weird, we think Grimes. When rock bands use lush synths, we think Tame Impala. When rappers use psychedelic elements, we think A$AP Rocky. 
When the Georgia rapper Lil Yachty, known for his unique bubblegum trap and undeniable jollity, released "Let's Start Here.," a psychedelic soul album, we got all of the above.
"My new album is a non-rap album," Lil Yachty said to Icebox over a year ago. "It's alternative; it's sick."
In his fifth studio effort, Lil Yachty's off-genre album "Let's Start Here." arrived on Jan. 27.
A hard shift to left field is an all-in-or-nothing move and requires complete devotion; it is a risk often challenging but necessary for musicians looking to maintain relevance. Artists' half-assed psychedelic rock efforts make it seem like they tried LSD once and won't shut up about it; a genuine and committed execution can push the boundaries of music.
Review continues below Tweet.
Lil Boat — one of Yachty's aliases — drifted through the last couple of years facing the dangers of growing stale, seemingly chasing the infectious joy from 2016's jamming "Broccoli" with fellow genre-bender Shelley FKA DRAM. Yachty appeared to be growing more as a producer than a rapper; a risk was the right move.
That risk takes the shape on "Let's Start Here." enlisting producers like Justin Raisen, Patrick Wimberly and Jacob Portrait, who have had their hands stretched across the alternative rock world;  Yachty produced some of the album himself. The project is full of slow-fading outros and boasts an interlude written by Alex G, Mac Demarco, Nick Hakim and Lil Yachty.
The Tame Impala knee-jerk comparisons may hold a bit of weight here, as Yachty's collaboration with the band in his remix to  2021's "Breathe Deeper" may have left an impression on the off-color and often unserious rapper.
Review continues below Spotify player.
The album's almost seven-minute-long intro, "the BLACK seminole." immediately pulls the listener into left field. The song is engineered to emphasize the liveness of the instruments and places his vocals in a brand-new space. Listeners inhale a breath of fresh air before they are gifted with a progressive jam session — over four minutes long.
Lil Yachty's usual unstructured delivery becomes his most prominent adversary in "Let's Start Here." While each song holds its weight under the album's concept, the project suffers from a relatively simple selection of melodies that may cause avid alternative music fans to feel underwhelmed.
On "pRETTy," Yachty revisits the same quivering warbles the world fell in love with on last year's masterpiece "Poland," which at this point is a Lil Yachty trademark. The song proves the rapper's delight can coexist with this new sound, seeming more effortless than before.
Other tracks sprinkled through the 14-song album struggle to match the same consistency as standout tracks like "sAy sOMETHINg" and "drive ME crazy," but provide insight into Lil Yachty's journey through a new soundscape.
Review continues below video.
While the album's minor hindrances lower the ceiling of its potential legacy, they are absent on the standout track "sAy sOMETHINg," which provides the best fusion of the artists' levity and a newfound love for live instruments. The song finds Lil Yachty gushing over passionate love, pleading with his partner to reciprocate — leaving listeners nodding their heads and floating.
The result of this venture into psychedelic music is an album that doesn't deserve the usual off-genre discourse and negligent comparisons. "Let's Start Here." should instead be weighed on the Lil Yachty scale of unapologetic fun and gaiety.
The short-term success of this album may be nothing more than Zumiez-soundtrack middle-of-the-mall stuff and an introduction to alternative rock for teens that don't know any better. However, the album's industry-wide impact may spark additional departures from rap and the discourse that comes with it. 
Ultimately, "Let's Start Here." is a daring and refreshing departure album that, despite falling flat at moments, is the most impressive left turn by an artist in years. Grammy and Oscar award-winning drummer Questlove said it best, "shit like this (envelope pushing) got me hyped about music's future."