Diary of a Bookworm: Is 'Brutal Prince' really worth the hype?
It has over 44 million views on TikTok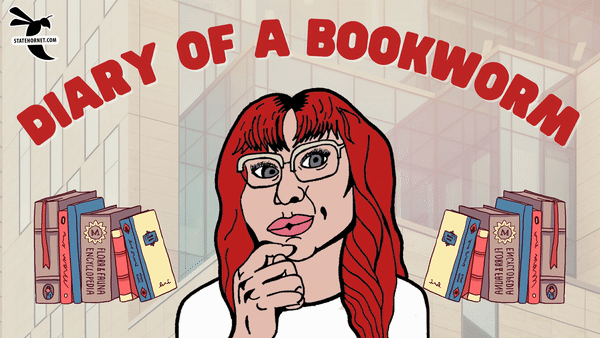 Disclaimer: Spoilers for the book are included in this review. 
Dear diary, I may be an adult, but I never grew out of picture books. 
Sophie Lark's "Brutal Prince" is a novel that includes illustrations of sexually explicit scenes. Yes, that's right, NSFW drawings of smut scenes—scandalous. 
The drawings may be wonderful, but they didn't completely defer my attention from the missing plot points in the storyline.
"Brutal Prince" is a dark, mafia romance where two rival gangs in Chicago end up combining their families to save their reputations.
Aida is the youngest sibling of the Gallo family, not to mention the only daughter. When bored late one night, Aida and her brothers decide to crash a party at the Griffin's house: the base of their rival gang. 
Late that night, Aida somehow set the Griffin's library on fire, starting a feud between the two families. To defuse the tension, the Gallo's and Griffin's fathers agree to arrange a marriage between Aida and Callum, the Griffin's oldest and only son.
"Brutal Prince" is the first book of the "Brutal Birthright" series, comprising six total novels. 
Lark did a decent job at the story and world-building,creating a series based on different characters from the first novel with each sibling in both families having their own book.
However, the plot for "Brutal Prince" was all over the place. From not continuing certain plot points to having too many unnecessary scenes, the weak points in Lark's writing surfaced throughout the book.
The main antagonist responsible for the story's final climax is Oliver Castle, Aida's ex-boyfriend. Multiple times throughout the book, Callum references his jealousy toward Oliver for being in love and obsessed with Aida. At one point, Oliver approaches Aida and kisses her without consent. 
Jack, Callums right-hand man, see's this interaction and relays what he'd witnessed, Callum reacts as if he thinks Aida is cheating on him. 
"She kissed him," Callum said. "Then she came home to me, cheerful as ever, like nothing happened…I'll steal her password, then go through her phone uninterrupted, without tipping her off."
This is the last time that situation is brought up. Callum never went through her phone, and he never explicitly confronted Aida except to ask if she loved Oliver. She replied no, so what was the point of that incident? 
Maybe Callum trusted Aida after she told him that she didn't love Oliver, and he had forgotten the entire incident. Or maybe Lark expected us to forget about the incident after the final climax is concluded. 
While "Brutal Prince" definitely isn't my favorite mafia romance, Lark's illustrations, sexually explicit content and romantic tension kept me reading the novel.
Story continues below photo.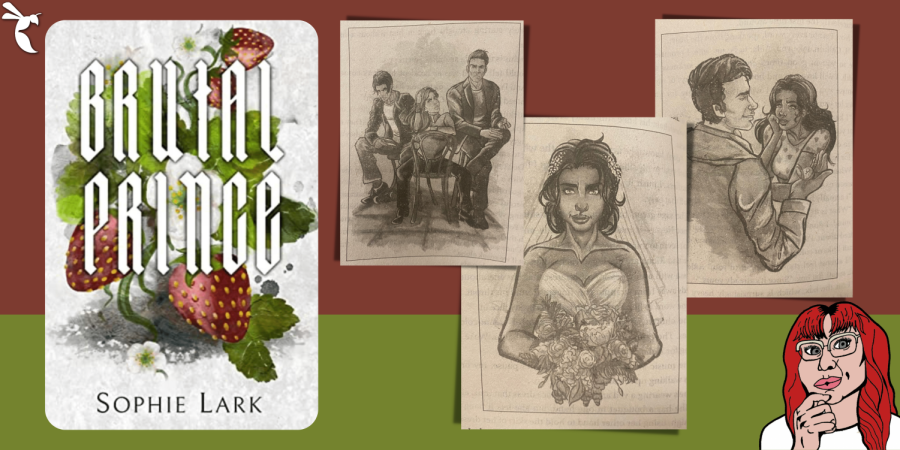 The enemies-to-lovers tension and angst between Aida and Callum were enjoyable. Like most romance novels, I still enjoy the books for their sexually explicit content, but I might not always like the overall storyline or plot. 
The more smut scenes in romance novels, the higher the rating for me and — from what I've seen — for bookworms everywhere. Add NSFW art into it too, and my ratings will be just a little higher. 
If this book didn't have illustrations, my rating would be six out of 10. With the pictures, it's a seven out of 10. 
I don't hate "Brutal Prince," and I plan on reading the rest of the series, but I'm just used to novels with stronger writing.
If you love mafia romances with strong tension, enemies-to-lovers, and arranged marriages and are looking for an easy, quick read, I recommend reading "Brutal Prince." 
But, if you're not into cheesy dialogue and would instead read a more detailed and stronger-written story, maybe hold off on this one for now.
Rated seven out of 10.
Sincerely, a bookworm.