Possible Stephon Clark protests lead to enhanced security at Golden 1 Center
Protests in 2018 led to ticket-holding fans being kept from entering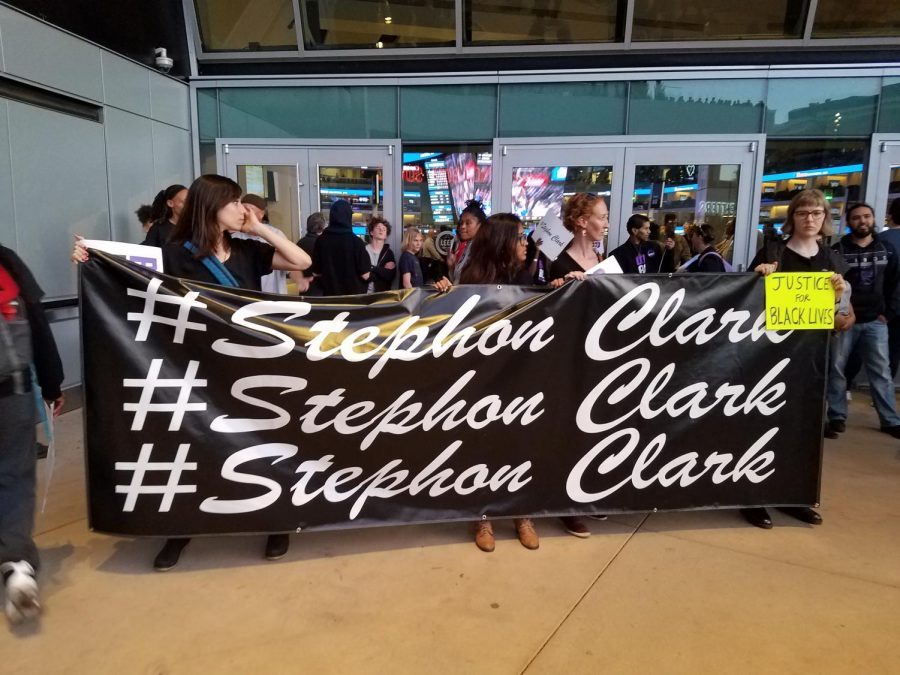 UPDATE: In a press release Wednesday the Sacramento Kings said the Golden 1 Center will continue to have heightened security limiting parts of the Downtown Commons to ticket holders for Wednesday's game.
According to the Golden 1 Center front desk, the heightened security measures will also be in place for the Muse concert Thursday and are planned to be in place for the California Interscholastic Federation Basketball Championships this weekend.
---
In anticipation of possible protests at Monday's Sacramento Kings and New York Knicks game, the Golden 1 Center will limit plaza access to ticketed guests and employees.
Protests have been sparse but ongoing since Saturday, when Sacramento's District Attorney Anne Marie Schubert announced that the two police officers involved in last year's fatal shooting of unarmed 22-year-old Stephon Clark will not be charged.
RELATED: No charges filed against officers who shot and killed Stephon Clark
"Golden 1 Center and Downtown Commons safety and security officials, in cooperation with local law enforcement agencies and city officials, have implemented enhanced security measures to ensure the safety of guests," the Sacramento Kings said in a Monday statement.
According to the statement, the plaza will close early in the afternoon and entry will only be allowed to ticketed guests. Ticket checks will be placed around the perimeter of the plaza and there will be increased security presence, the statement reads.
Urban Outfitters, Andy's Candy, Display, Estelle's Bakery, Fizz, Häagen-Dazs and Pressed Juicery will be closed in addition to the arena, the statement said.
The Sacramento Bee reported that fencing was set up around the adjacent Sawyer Hotel, the plaza's Fifth Street entrance and next to Macy's, along L Street.
The game is scheduled to start at 7 p.m. but ticketed guests are encouraged to arrive early, ready to show their tickets to staff and security.
Immediately following Clark's death in March 2018, weeks of protest took place. During two separate scheduled Kings' home games, protesters blocked the entrance to the Golden 1 arena, disrupting fans from attending the matches.
Because of weekend protests and an overnight sit-in arranged by university students — including Sacramento State students — Arden Fair Mall was closed Sunday. A nearly day-long demonstration was held in front of the mall, organized in part by Sac State's Black Student Union and Voice of the Youth, a a non-profit mentoring and motivational speaking program based in Sacramento.
RELATED: Arden Fair Mall closed Sunday after overnight Stephon Clark protests