REVIEW: Ariana Grande's 'thank u, next' video is everything we ever needed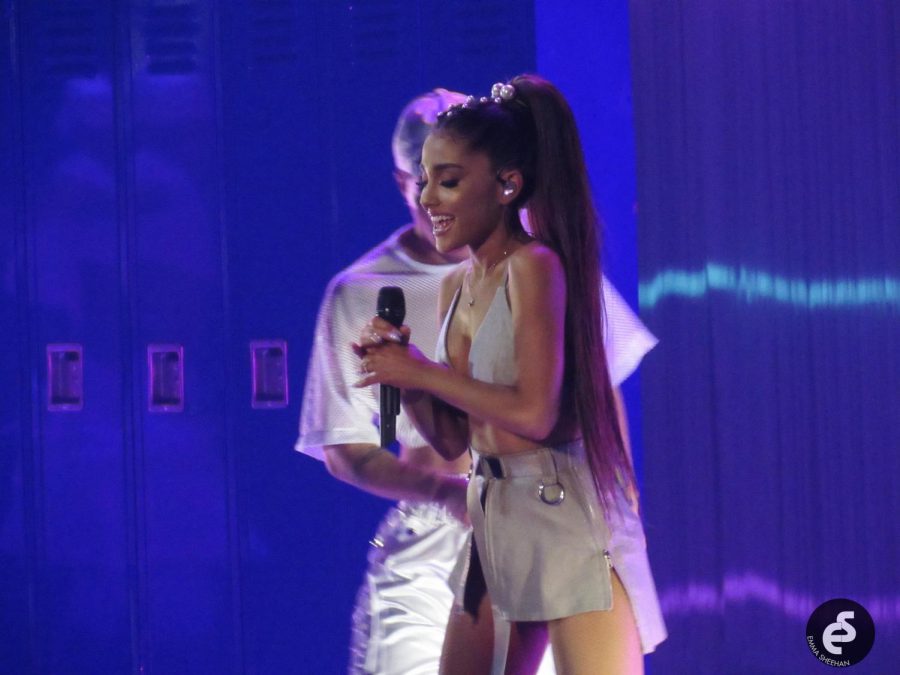 The wait is over, and after weeks of teasing on social media, Ariana Grande has finally released the video for her new-chart topping single, "thank u, next" and yes, it's as amazing as we thought it would be.
Miss Ariana Grande catering to us 90s girls with a flashback our favorite teen movies 💕😭 #ThankUNextVideo pic.twitter.com/7mQsPXubAi

— Smiles (@aarifah_b) November 30, 2018
Sharing behind the scenes footage and even a trailer for the video, we knew Grande was gearing up for something big.
Story continues below video
The video opens with Colleen Ballinger – the woman behind the YouTube personality Miranda Sings – in a parody version of the "Who is Regina George?" scene from the movie "Mean Girls," but instead the students are talking about Grande.
"One time on Twitter, I heard Ariana was pregnant, so I got pregnant so we can be pregnant at the same time," Ballinger said in the video. "Turns out it was just a rumor."
When the camera pans out to show a very pregnant Ballinger, that's when I knew this video was going to be gold.
This video is ultimately a collection of iconic scenes from some of the most popular and well-known movies of the early 2000s, including the iconic burn book from "Mean Girls," our favorite ditzy blonde Elle Woods of "Legally Blonde," the Clover versus Toros saga scene in "Bring It On" and an emotional Jennifer Garner from "13 Going on 30."
Grande opens with a gruelling one minute and 57 second-countdown, where I found myself inching closer to the screen as the time dwindled.
Seeing Grande in a blonde wig gluing a picture of herself and ex-fiance Pete Davidson into a makeshift burn book made my eyes go wide.
Raise your hand if you've ever felt personally victimized by Ariana Grande's savagery.
With a recent broken engagement and the death of her ex-boyfriend Mac Miller this year, plus a deadly bombing at her 2017 Manchester concert, it's safe to say that Grande's life these past couple of years has been anything but easy.
RELATED: Rapper Mac Miller found dead after overdose, TMZ reports
But with this video, she is rising above and coming back stronger than ever.
The icing on top of this genius cake isn't the collection of the scenes all put into one supreme music video, but the celebrity cameos made by some of Grande's friends, who happen to be popular celebs.
Kris Jenner, ultimate momager of the Kardashian clan, makes an appearance as Mean Girls Regina George's mom during their "Jingle Bell Rock" dance scene and my heart soared; not only because I love Kris Jenner, but because she was the perfect person to play that role.
There are also appearances from rising pop stars Troye Sivan and Victoria Monet.
Grande also features her former "Victorious" costars, including Elizabeth Gillies, Matt Bennett, and Daniella Monet.
The real taker was Jonathan Bennett: Grande actually used the original actor that played Aaron Samuels to play as Aaron Samuels in the video. How grool.
With Elle Woods' famous pink ensembles and her memorable "bend and snap" song, Grande takes this video to another level, a level that cannot be reached by any other artist.
A large group of Grande's fans grew up in or around the 2000s, and this video reached a part of those fans' inner childhood memories – a feeling that can only be done by watching something this genius.
Grande is bringing back the nostalgia for her fans and it's coming in hot.
Story continues below tweets.
Never forget this amazing mv. #ThankUNextVideo pic.twitter.com/s87g8iykhf

— Javi | Thank U, Next (@iBYDBoy) November 30, 2018
name a more iconic video, i'll wait#ThankUNextVideo pic.twitter.com/d6japu3RHc

— MICH (@bangtancisions) November 30, 2018
As a high school cheerleader myself, I'd be lying if I said I never pictured myself launching flyers ten feet in the air and nailing every routine like the girls in "Bring It On."
I also wished that I had as much confidence as Gabrielle Union to rock the color green, but only in my dreams.
There's a special piece of this video that Grande fans will appreciate, and that is the real connection to her personal life. I can only imagine it's not easy for the world to speculate every little thing you do, especially when it comes to relationships, but Grande handles it with poise and class.
After everything she's been through, one might think that she'd be ready to give up – but she is just getting started, and this video shows it with its nostalgia and smart marketing.
This video shows that Grande is not only here for a good time, but also a long time.
Watch the video. Just do it.