How Sac State helps survivors of sexual assault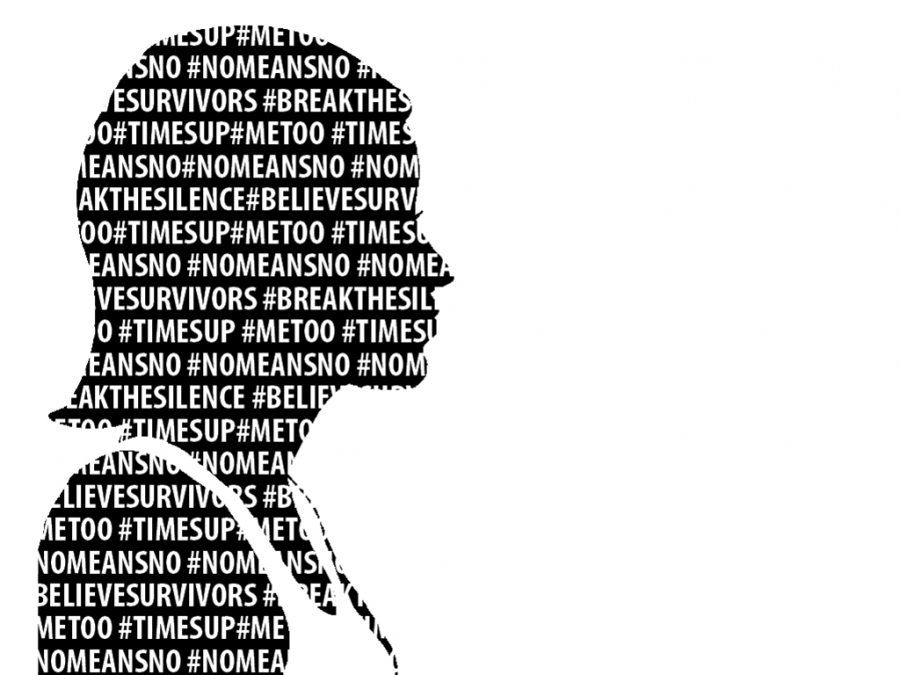 The State Hornet Staff
October 17, 2018
Sacramento State has implemented specific resources for students who are survivors of sexual assault, sexual misconduct or domestic violence.
These resources include an on-campus victim advocate, a memorandum of understanding with a local organization and methods of prevention and awareness training.
One of the most recent is its partnership with WEAVE (Women Escaping A Violent Environment), a nonprofit organization that provides 24/7 support services for people who are survivors of sexual assault, domestic violence and/or sex trafficking.
In addition to its partnership with Sac State, WEAVE also works with victim's advocates at all community colleges in the Los Rios Community College District.
Sac State's on-campus victim advocate since 2017 is Hailey Vincent.
Vincent said she serves as a confidential outlet for students. Her role is to provide support, rights and options, as well as to empower survivors to make decisions that they feel are right for them, Vincent said in an email.
"I am the sole office on campus that does confidential sexual violence support services," Vincent said. "I am not a part of Title IX office which is a common misconception, and it's important that people know that because I'm not in the business of telling people they should be reporting."
She is occasionally a first point of contact for survivors, but also gets a lot of referrals from the Office of Equal Opportunity, which deals with Title IX issues.
"I am here to let people know what options they have available to them, reporting being one of them," Vincent said.
Jaime Gerigk, the director of counseling and outreach for WEAVE, said that these partnerships were created for students to have a safe place to tell their stories.
"I think the key piece for someone like Hailey at Sac State and then someone like our advocate at the Los Rios colleges is that that's a confidential advocate," Gerigk said. "It's a good first stop for students so they understand what their options are because if someone doesn't want to report to the Title IX officer and have their name attached to a report, that's where that confidential person is so important."
According to Director of Equal Opportunity at Sacramento State William "Skip" Bishop, there are a few reasons why survivors of sexual assault may choose not to report.
"Shock, self-doubt, fear of retaliation, loss of friends and family, re-victimization by those supposedly there to help just to name a few. The victim also might not be ready to report for various reasons," Bishop said in an email.
Bishop said that the campus' sexual misconduct "Rights and Options" guide outlines the various reporting options available to Sac State students and is shared with the campus community multiple times throughout the academic year.
According to Bishop, the reporting process for a student who has been a victim of sexual assault is outlined in the "CSU Student Complaint Procedure Timeline," which is attached to Executive Order 1097.
"All incidents should be reported even if a significant amount of time has passed. However, delaying a report or complaint may impede the ability to conduct an investigation or take appropriate remedial actions," the timeline says.
Victims also have the option to take an evidentiary exam, a medical exam that takes place after a sexual assault.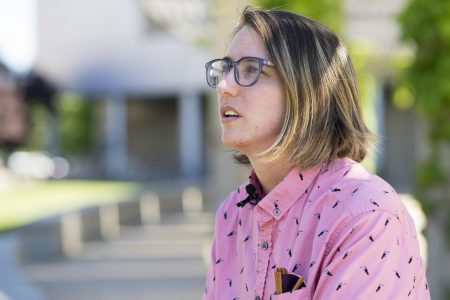 As part of Vincent's services to Sac State students, she can accompany a student to an exam for emotional support.
"My main point that I always like to make for students and campus is that my role is to empower survivors to do what they want to do and have control over what decisions they make," Vincent said.
Vincent said she will accompany students to report what happened, to court dates and on occasion accompany them to therapy.
She's there to provide support for students, and act as a facilitator to the various resources available to students.
While Vincent doesn't provide students with legal advice, she can give students referrals to get legal help and facilitate academic accommodations with professors, if needed.
"I have a very broad role and my job is to let students know what is available and getting them to what they want," she said.
According to Associate Vice President for Student Affairs and Dean of Students Beth Lesen, Sac State was the first of the California State University campuses to have a victim's advocate resource on campus.
Lesen said that Vincent helps navigate the process that follows the report of a sexual assault, including counseling and legal resources.
"You can talk to her freely without worrying," Lesen said. "She can navigate all of the relevant systems. You get to call the shots 100 percent. She is very well trained in trauma-informed response and she makes sure that the survivor of assault is in the driver's seat and makes all of the decisions."
Lesen said that the campus also offers prevention and awareness training.
Standard intervention training with large groups of students, student employees and employees and sexual assault awareness programming happen a couple of different times per year, she said.
"(The training) is to try and prevent assault because really that's what we want," Lesen said.
Margherita Beale, Storm Ray and Jose Fabian contributed to this article.