President Nelsen says Graduation Initiative 2025 top funding priority
Largest donation in school history to be announced soon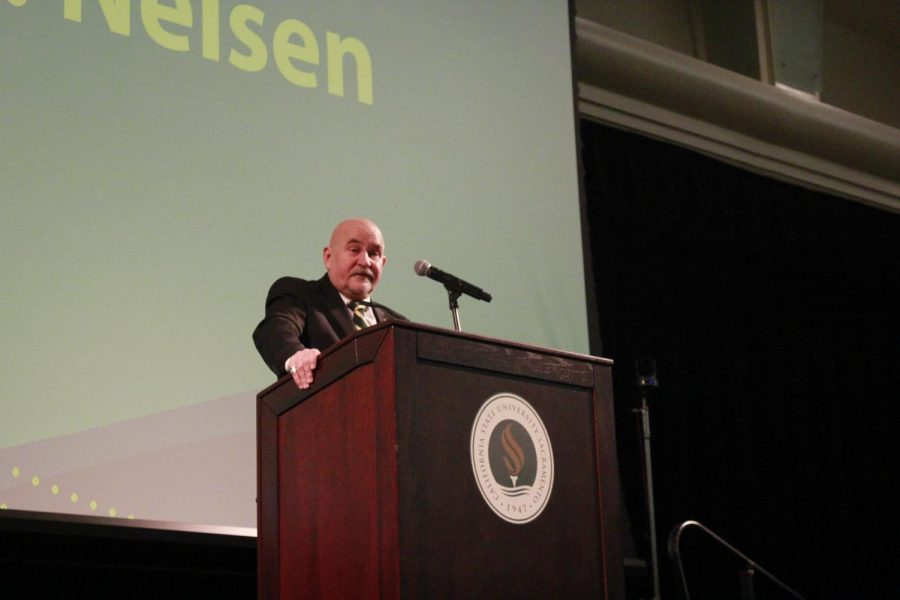 Sacramento State President Robert Nelsen gave his fall address on Thursday in the University Union ballroom. In his address, he said that the Graduation Initiative 2025 is still the school's "top funding priority."
Nelsen said the Initiative has seen an improvement from 8 percent up to 14 percent in graduating students in four years. Students who come from community college are also graduating at a rate of 37.5 percent, which is up three percent in a year.
He said that in the past year, the school had a record of 7,833 graduates. In 2015, Sac State graduated about 5,300 students.
Nelsen also reported that the school will soon receive its first eight figure donation which will surpass the $9 million that Ernest Tschannen gave to the Science Building in February.
The entire speech wasn't positive. Nelsen spoke of the results of the 2018 health and safety audit and said that he  "deeply regret(s) that these accidents happened."
He said that since the accident occured, the school has taken efforts to fix any type of disaster immediately. Now, by calling 82020, any student can report anything to a safety center from a fallen tree to another chemical spill.
Nelsen also said that water on campus is below EPA action levels and that the school is going to have 25 percent of campus water fountains checked for lead every year.
In terms of infrastructure, Nelsen said there is not a big budget for renovations to infrastructure.
"We need to be very strategic in attacking our infrastructure needs," Nelsen said.
One building that will get an upgrade is the art sculpture lab. Nelsen said the lab isn't up to par health wise and that it will receive $3.92 million to start renovations shortly.