Track and field hosts Sacramento State Open before outdoor championships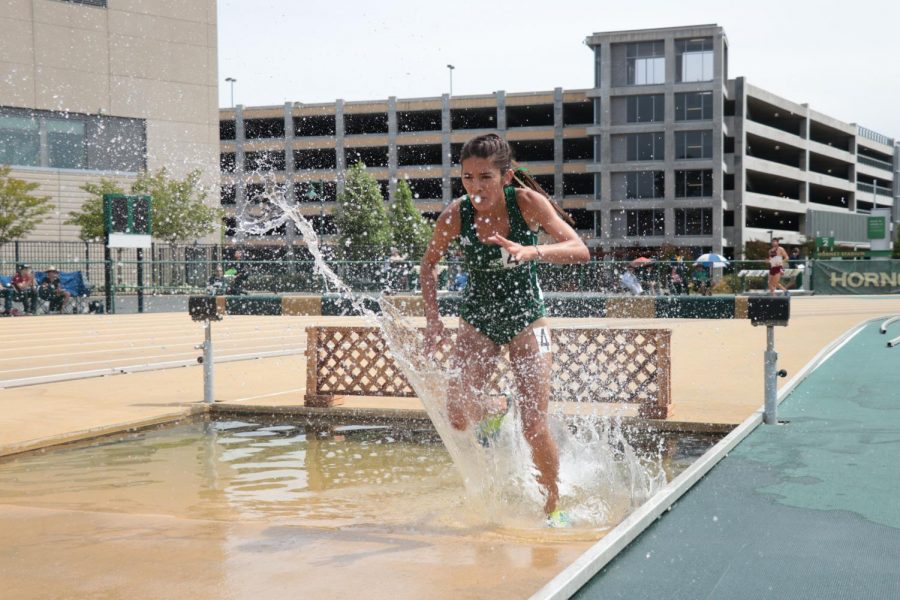 In an unscored track and field event, Sacramento State athletes showcased their skills one final time before the Big Sky Conference Outdoor Championships in the Sacramento State Open on Saturday at Hornet Stadium.
Other universities such as BYU and Fresno State — as well as various unattached athletes — took advantage of this opportunity at the meet to sharpen their competitive skills.
"This is always a tricky time of year because one week from now everyone is going in their conference championships, so today is all about fine tuning our performances (and getting ready to) go after our championships," said Sac State Director of Track and Field Jeff Magley.
According to distance coach David Monk, the competition turn out was excellent at the meet.
"I think it helps that we are hosting the NCAA Western Regional Championships here in three weeks, so a lot of teams want to come out and see the facility," Monk said. "We're known for putting on great meets, having an amazing facility, so I think teams are just beginning to grab hold of that more and more."
As of press time, it is unknown if any Sac State athletes got qualifying marks for the regional championships that had not qualified prior to the meet.
Even though Sac State did not compete in various races such as the 4×100 meter relay or the 4×400 meter relay, some athletes who did compete obtained personal and seasonal best.
Senior Gracie Albano competed in the 3,000-meter steeplechase and won second place with a personal-best time of 10:50.86. This was the third best time in program history.
Freshman Cagnei Duncan, who established a season best, led the 1,500-meter race to finish in first place out of 32 runners and tied her best mark with a time of 4:38.
Sophomore Elijah Changco also established a new personal record of 3:51.84 in the 1,500-meter race by beating his original time by nearly three seconds which placed him sixth out of 58 runners.
Senior Andre Lindsey finished in third place in the 110-meter hurdle race with a mark of 14.36.
"I've been battling injuries this whole season," Lindsey said. "This is probably my fourth meet so knowing that my leg is getting better, it gave me a lot of confidence and I feel like I'll be able to go to Idaho next week and perform well at the Big Sky Championships and hopefully defend my title."
Senior Julia Grimm won the javelin throw at 147-1 which set her career best by a foot and now ranks fourth in the Big Sky.
Junior Kyle Patterson continued his reign of wins in the discus, placing first with a throw of 175-09. He is ranked first in the Big Sky.
Towards the end of the meet, 17 seniors had a short recognition celebration where they were given flowers and took photos while being read short biographies about their track careers.
"Today made it set in a little bit, having it being over soon," senior Carly Schultz said. "But I'm mostly excited to move on to other things, but I think track set me up really well for what I am going on to."
Sac State will next compete in the Big Sky Championships on Wednesday in Moscow, Idaho.