Assembly bill looks to amend California travel ban
An assembly bill is challenging the statewide travel ban against eight states that discriminate against LGBTQ people — if successful, the state university systems would be able to send athletic and academic teams to banned states using state funds.
Assemblyman Matthew Harper, R-Huntington Beach, introduced Assembly Bill 2389 on Feb. 14, saying he believes it's unfair that students are caught in a political fight.
The travel to eight states in total is prohibited due to those states having laws that California lawmakers say are discriminatory against LGBTQ people. The states banned are Kansas, Kentucky, Texas, Alabama, Mississippi, North Carolina, South Dakota and Tennessee.
"I'm someone who doesn't like students being used as pawns between political states," Harper said. "Every state has its own ability to decide for themselves — and to use students is wrong."
Harper's bill looks to amend the travel ban in order to allow California to fund athletic and academic teams to travel for competitions. Coaches would also be allowed to make recruiting trips to the banned states on the taxpayer dime.
The travel ban has restricted future scheduling opportunities for Sacramento State sports teams. Recruitment trips have also been limited, as expenses are paid out of pocket.
Sac State Athletic Director Mark Orr said that funding athletic trips to banned states for national tournaments is not a problem they have faced yet, but it could arise in the future.
This past March, the San Diego State men's basketball team made the NCAA Tournament and played its first game in Wichita, Kansas. Private funds had to be used to cover expenses for the team.
Currently, the Athletics Department is utilizing donations and private gifts to fund trips to banned states for recruiting.
"We certainly don't have the amount of resources that Cal Berkeley, UCLA or some of those big universities have," Orr said. "The unfortunate thing with us having to use funds for recruitment trips is that there's less dollars to support our student-athletes in different ways."
RELATED: Sac State Athletics department recovers from over $600,000 deficit
One of the limited number of recruiting trips last year to Texas resulted in the Sac State men's basketball team acquiring junior guard Jordan Tolbert. The Houston native was one of four players to appear in all 32 games for the Hornets this past season.
Though Sac State recruits across the globe, women's basketball, men's basketball and baseball are the University's primary sports that recruit in these banned states. Texas, in particular, is home to some of the biggest recruiting events for basketball.
"It's kind of an odd feeling that I can pay state funds out of the budget for a coach to go to Canada to recruit a young person, but I can't pay for them to go to Texas or Kansas or whatever," Orr said. "So it's a weird set up for us."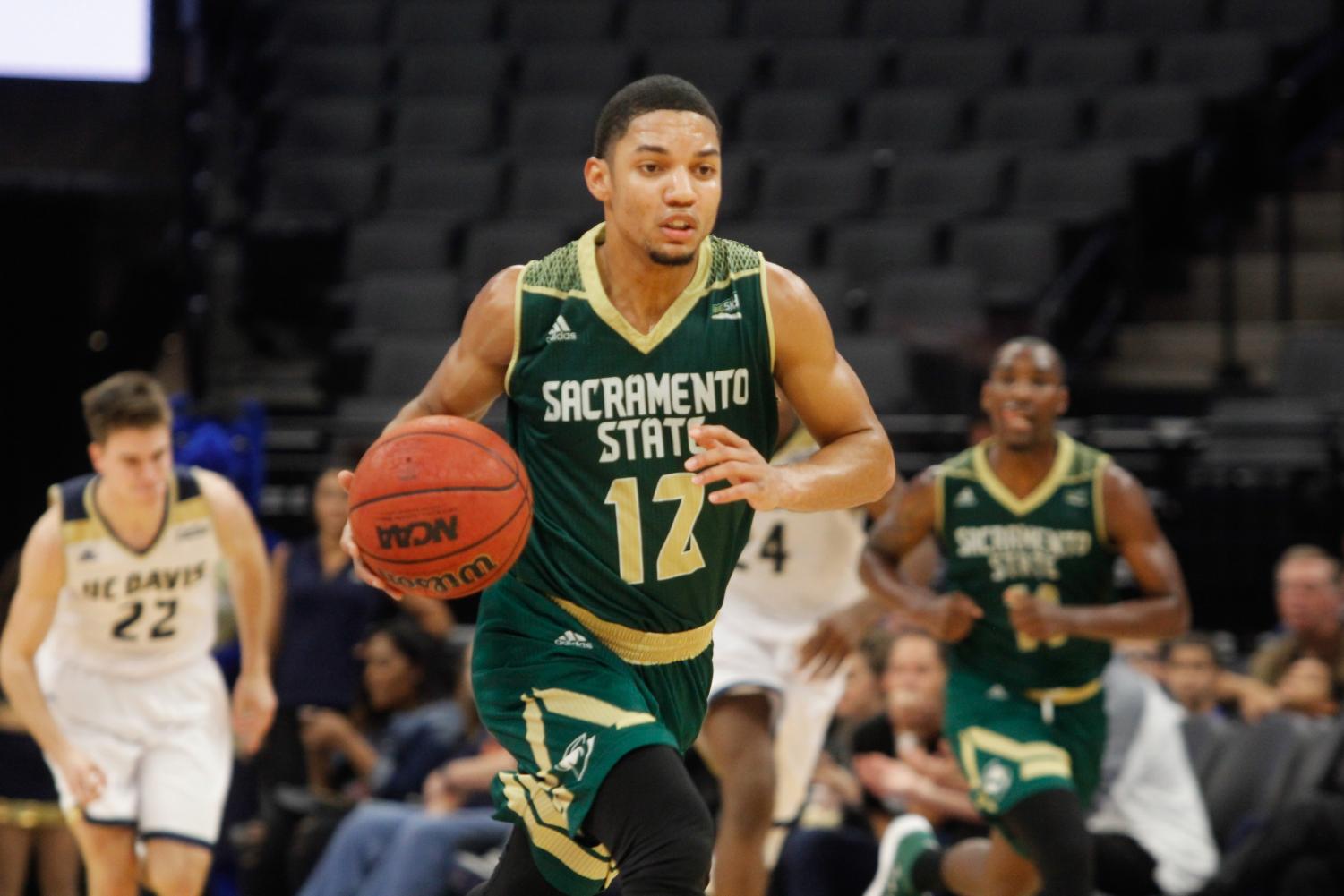 The travel ban, established last year in January, not only prohibits athletic teams from certain states, but academic competition as well. The Sac State Debate Team travels across the state for tournaments, but given the opportunity, it would be unable to travel to a banned state due to lack of funding.
"If our national tournament is held in a state on the list, we are not allowed to use our funding to attend," said Sac State Debate Team Director Kristen Tudor. "The national tournament of the Cross Examination Debate Association was in Kansas a couple years ago, so we would not have been able to attend."
The assembly bill proposed would give programs like the debate team an opportunity to travel nationally. Harper said schools could privately fund trips themselves, but that defeats the whole purpose of the travel ban in the first place.
The legislation recently went before a committee, where it failed to pass with eight no's and only two yes's. It was then granted reconsideration.
Harper said he understands the chances of the bill passing are slim, but he is continuing to push it forward.
"I'm not under the illusion that a number of legislators are going to change their mind," Harper said.