STUNT team shoots for No. 1 spot at NCAA Nationals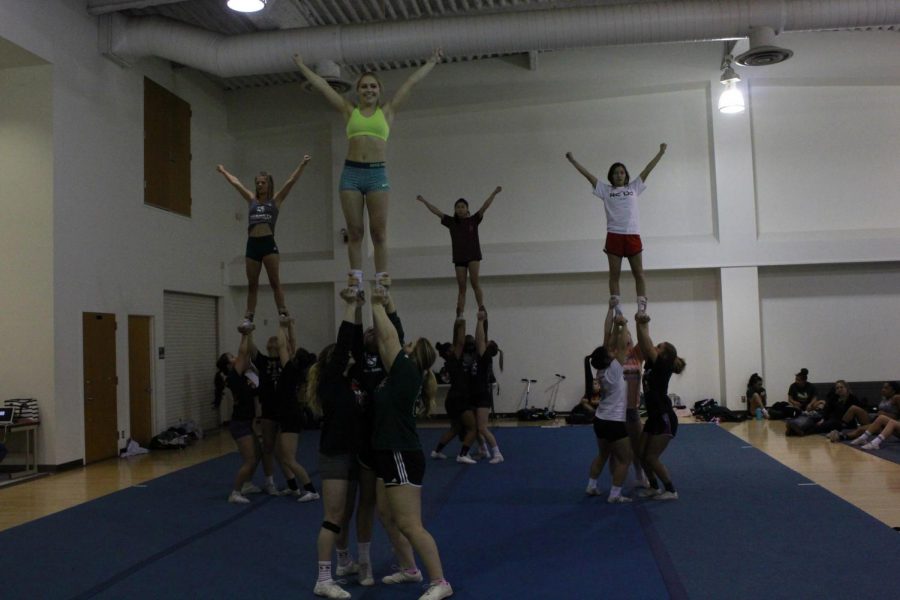 The Sacramento State STUNT team is looking to grab the top spot in the NCAA Division I Nationals after placing third at another national competition.
The team had its best finish of the season at the UCA & UDA College National Championship from Jan. 12-14 in Orlando, Florida and was the No. 2 team at the NCAA Nationals last year, behind Oklahoma State University.
STUNT (which is not an abbreviation or acronym) is a sport that "removes the crowd-leading element and focuses on the technical and athletic components of cheer," according to USA Cheer.
"Their goal is to get back to the championships and do what they can to actually win," said Lauri Harris, the Sac State cheer team director. "Staying motivated and remembering where they were last year at this time and seeing that progression (is important)."
Harris, who has been the program's director for five years, said that despite not being recognized as an official NCAA-sanctioned sport at Sac State, STUNT trains just as hard as any other team.
"They practice three times a week for at least two hours a night," Harris said. "They also have open-gym nights where they can work on their individual skills — strength training, conditioning on their own — outside of their normal practices."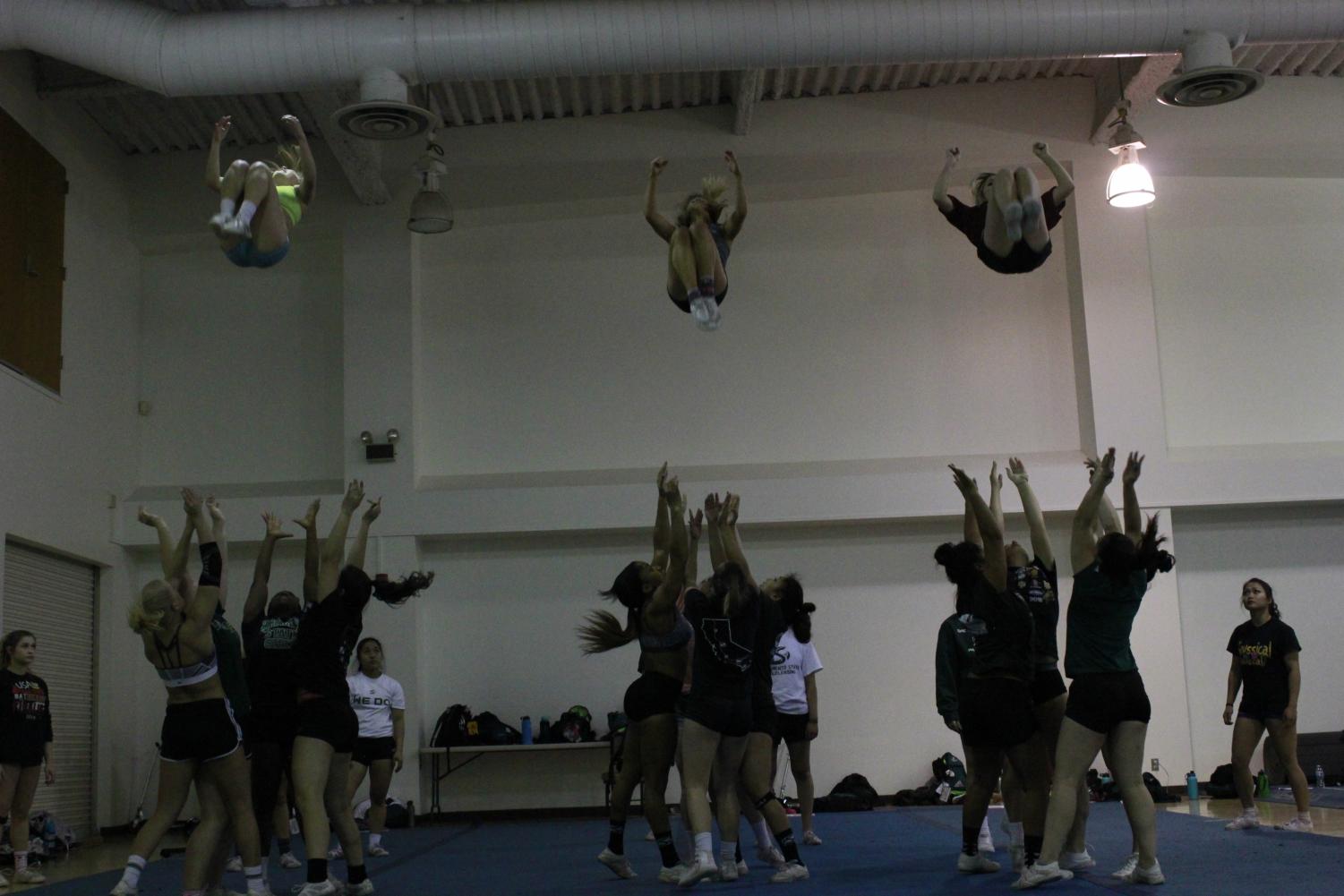 With injuries proving to be an issue last year due to overuse and a lack of specialization, Harris said that the team has been healthy so far this season.
"If someone is a really strong jumper, we're going to put them in that," Harris said. "You have a position on the team — that has minimized our injuries because they're really focused on skills that they're really good at and perfecting them."
The Hornets have been training on and off the mats toward improving these skills not only to ensure that they get another spot at nationals this year, but also to secure the No. 1 seat.
Sac State senior Sabrina Martin said that she hopes that this season will bring continued success for the team.
"My hopes for the team this season is to, I mean, just keep going," Martin said. "We've kind of been growing a lot (and) we've kind of been going on the uphill and I just hope that continues for STUNT this season."
Martin, who is a five-year veteran on the team, said that with the addition of numerous new members this year, initial bonding proved challenging.
"We have a very new team this year," Martin said. "I think this year, since we have so many new people and no one really knows each other, it was a little bit slower for us to all bond. But by the time we got ready to go to Florida for nationals we definitely became a lot closer."
Last season, the changes mostly occurred with the introduction of a new coaching staff in head coach James Blunk and assistant coach Maggie Steele.
Junior Paulette Balesteri said the team has been adjusting well to their new coaches over the past year.
"I've been here through the multiple coaches and everybody knows James and they know what he can do and so they'll listen to him because they know he's a good coach (and) Maggie is a great assistant coach with STUNT," she said.
With different coaching staffs and teammates, Sac State junior Danielle Davis said there have come new learning experiences throughout her 16 years of competitive cheer.
"I've definitely learned how to manage my time more (and) each year it's a different team and there's different talents to different areas," Davis said. "I think that being able to just adjust each year depending on the team has helped me grow."
Sac State, which began its regular season on Saturday, will look to use this growth in an effort to win its first team title in 2018 STUNT College National Championship from April 27-29 at Michigan State University in East Lansing.