Rice injured as Sac State gymnastics team falls to Washington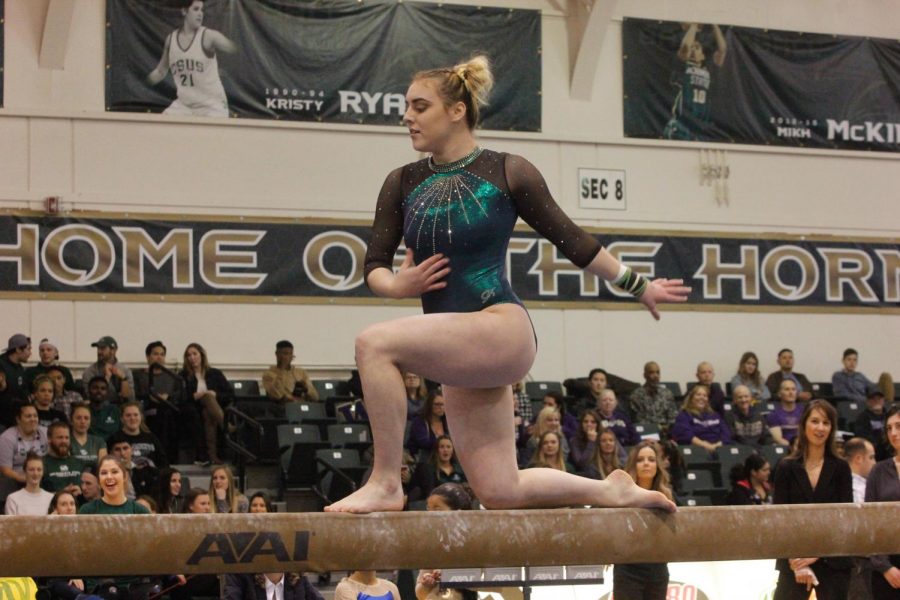 The injuries continue to mount for the Sacramento State gymnastics team after senior Lauren Rice wasn't able to put any pressure on her right leg at the end of the Hornets' 195.350-191.500 loss to the University of Washington on Friday at the Nest.
On the final routine of the meet, Rice was near the end of her floor routine and didn't get a clean landing on her final pass. She went down immediately and was assisted off the floor by coaches and teammates.
"It's her ankle, and we will find out more over the weekend," Sac State coach Randy Solorio said. "She was having a great meet and the team was doing OK. That kind of obviously takes the wind out of the sail."
The injury to Rice adds to a long list of injuries Sac State has suffered this season. Seniors Caitlin and Courtney Soliwoda have each sustained injuries that have limited their availability.
Caitlin hurt her heels Monday at the NorCal Classic where she was pulled from her final two events. In this meet, she was listed on the opening lineup card to participate on the uneven bars but was taken out of the rotation after warm ups. Solorio said her heels were a little "too tender" and wanted to give her another week to rest.
Taking her place on bars was her sister Courtney, who tore her achilles in November while preparing to compete in all four events as an all-arounder this season. She was expected to miss the meet Monday but was able to perform on the balance beam. Against Washington, she competed on beam and bars.
"It's like twins covering each other," Solorio said. "It's real nice. Obviously in this sport, depth is important, and we may have lost another big (scorer) this year in Lauren, so when we get to bring back more people to fill in, that's well needed."
Courtney executed her routine on bars and scored a 9.650. Freshman Jordyn Brent set a career high and paced the Hornets with a 9.800 on the event.
"Tonight, I liked that my bars was able to bring the team up a little bit," Brent said. "Floor and beam was a little rough, we had a lot of injuries, and that is always unfortunate but it happens.
"We just need to go back to the gym and start working as hard as we can. The next people in lineup are going to have to step up."
Brent competed in all four events with beam being an exhibition routine. With injuries, she could be expected to become an all-arounder next week.
Junior Jackie Sampson recorded a 9.700 on floor and a 9.725 on bars while also competing on beam. Solorio said he likes the rise in confidence he has seen in her so far this season.
"I felt a lot more confident on all three events because this season is the first time I have been on floor," Sampson said. "I just had a blast out there. I feel like I can stay more focused doing more events instead of standing around."
Sac State will next take the mat when it travels to Utah State on Jan. 19.