Detective 'confident' eBay listing is connected to 35 computers stolen from Calaveras lab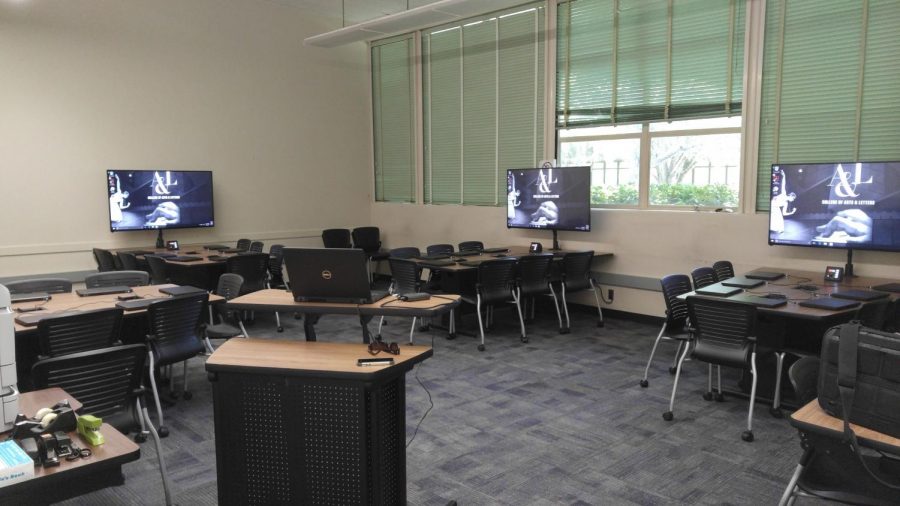 Sacramento State police said Tuesday that they are "pretty confident" that an eBay listing of 35 Dell Latitude laptops is related to the October theft of 35 of the same laptops from a Calaveras Hall lab.
After investigating the eBay post, which was brought to their attention after being discovered by a State Hornet staff member, Sacramento State Detective Jason Johnston said police are "pretty confident the seller is the same guy."
Johnston said the investigation is moving towards an arrest, and that police are "in the process of positively identifying (the seller)."
As previously reported by The State Hornet, 35 Dell Latitude 5480 laptops were reported missing from the Calaveras 131 computer lab by members of the English Department on Oct. 20.
One week later, a seller listed 35 of the same laptops on eBay at a price of $350, $749 under the suggested retail price of $1,099. The laptops sold in about 10 hours.
Both the computers taken and the computers sold on eBay have i57300U processors at 2.6 GHz, 8GB RAM and 256GB hard drives. The similarities between the computers seemed too close to be a coincidence, according to Information Technology Consultant Wes Tanton.
The State Hornet will update this story as more information becomes available.