Inexperienced freshmen help keep men's soccer playoff hopes afloat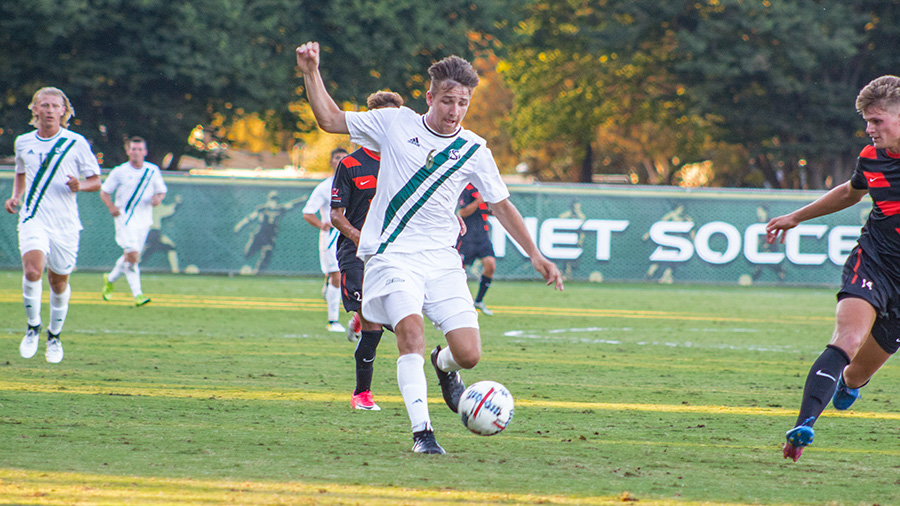 After making program history last year in the postseason, the Sacramento State men's soccer team is looking to be on the same path but with a younger, less-experienced team.
The Hornets finished last season with a loss in the Big West Tournament semifinals to California State University, Northridge, on penalty kicks in overtime, but that wasn't their biggest loss: Sac State lost 10 of its seniors due to graduation.
After this loss of experienced players and adding 10 freshmen, most programs would expect this season to be a rebuilding year and allow the team to bond and mature.
However, Sac State coach Michael Linenberger made it clear at the beginning of the season they were not going to take this season off, but he said they'll continue to compete for a championship like he has done in his past 28 seasons as coach.
The Hornets started off the season looking like they needed a lot of work before any hope of returning back to the postseason after they lost their season opener to the University of the Pacific 2-0, followed by another loss to California State University, Bakersfield, in their first overtime game of the season.
"We had moments, but our final action in front of the goal isn't good enough," Linenberger said, referring to missed opportunities against Bakersfield. "Our shots don't hit the targets, they are wide or over. Our final cross, our final pass, our final cutback hasn't been good enough, and it wasn't tonight either."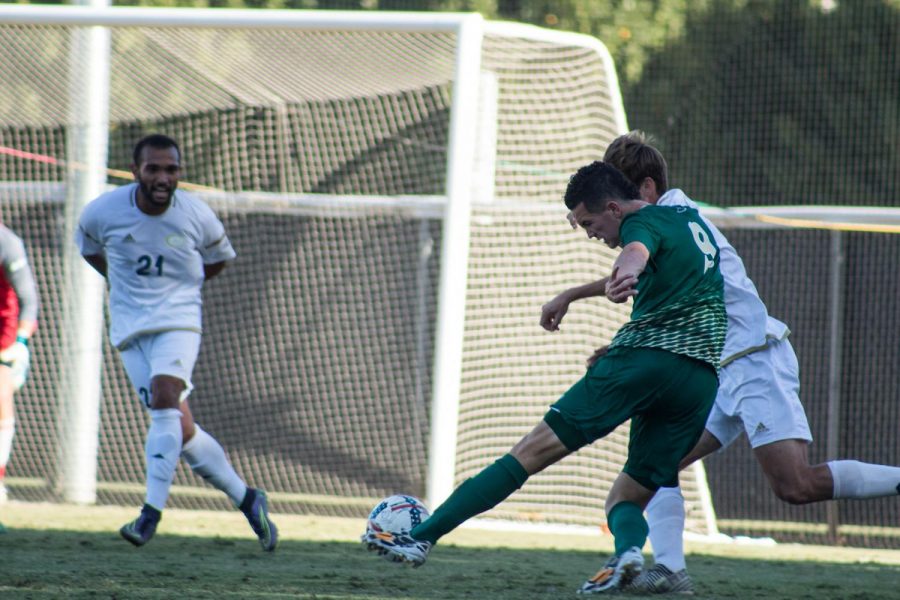 Sac State was also missing one of its key leaders in senior midfielder Paul Geyer, who was out with an injury. Geyer and senior goalkeeper James Del Curto are usually relied on to command and guide the team.
Missing among the expected returners were sophomore defenders Mac Harrington and Abraham Rosales and junior midfielder Dominic Scotti. They were replaced by freshmen defenders Antonio Andres and Tyler Moss and forward Justin Bedig.
"Right now, we are starting three freshmen, and all three of them are really stepping up this year: Justin Bedig, (Andres) and Tyler Moss," Del Curto said. "The three of them have the ability to lead in the future. They are just young right now and still trying to get their feet wet in the game, but down the road, I can see all three of them leading."
Even though there looked to be promise from these freshmen, there was still the issue of the younger players connecting with team veterans in terms of personality and playing style.
"They did a really good job helping the freshman into the team," Sac State freshman midfielder R.J. Moorhouse said, referring to the veterans. "Staying together as a team, not everyone doing their own thing or individually going off where everything has to go your way."
As the season went on, the mentality of the team's style of play seemed to change: their energy level at the start of each half; being more assertive against teams; and going from defensive-based possessions to more offensively motivated possessions.
"I think we just found our identity as a team.  Early in the season, it's hard to know what type of players you are and how you work together as a team, but as you grow and develop through the season, you start to gain an identity," Del Curto said.
Sac State had an exciting conclusion to the middle of its season, as it defeated Northridge 1-0 and tied with Big West South division leader UC Irvine in double overtime after the Hornets gave up an initial 3-1 lead. They then battled UC Davis to a 2-0 loss, as the teams sat in a three-way tie for first place entering the game.
With the loss to the Aggies, the Hornets (7-6-1, 3-2-1) fall to third place in the Big West North division. However, the top three teams in the north and south qualify for playoffs, and the Hornets hold a six-point lead over Cal Poly who sits in fourth place with four games to go.
While making the playoffs in any capacity would be nice with such a young team, squeaking into first or second place in the conference would give the Hornets a home game in the tournament. Sac State will get more chances, as it still plays UC Santa Barbara twice and Cal Poly and UC Davis one more time each.
"I think a lot of people were unsure about this team, especially after we lost 10 seniors, but I think the group really came together, and we stuck with each other through the hard times of the year, and now we're succeeding at the right time, and we're hitting our stride," Del Curto said.