Path to Big Sky Championship begins in Idaho State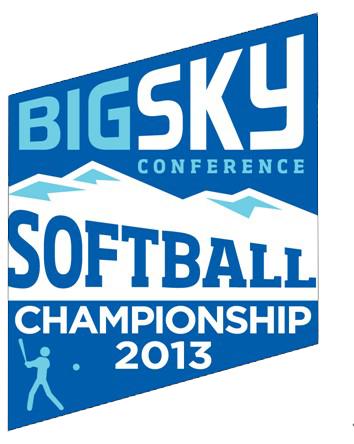 With its first conference tournament appearance since 1990, Sacramento State softball will be traveling to Pocatello, Idaho, with three other teams: Southern Utah University, Portland State University and Idaho State University.
The Bengals will host the first Big Sky Conference tournament Thursday through Saturday. The tournament will be a double-elimination format, giving all four teams with at least two losses another chance before they are eliminated from competition.
"Idaho State had the better team this season in conference," softball head coach Kathy Strahan said. "So they deserve to host the tournament."
The seeding for the tournament is: Idaho State (28-21 14-4 BSC); Portland State (22-29, 14-4 BSC); Southern Utah (16-32 and 9-6 in BSC) and Sac State (22-20 7-8 BSC).
Both the Bengals and Vikings shared BSC regular season title this Sunday, but Idaho State holds the tiebreaker, giving it the right to host the tournament. Idaho State was awarded the No. 1 seed by winning two out of three against Sac State.
Despite having the best pitching staff in conference, Sac State still has one of the worst run-producing teams with 136 runs scored this season. One other team was worse than the Hornets: the Weber State Wildcats, with a total of 118 runs.
Making the first conference tournament was a goal set in motion for Sac State long before the first pitch of this season.
"We made it a goal for our team to make this tournament during fall ball," Strahan said.
Although Sac State would have preferred to travel to Portland, Ore., the Hornets are not letting that affect their preparation for the tournament. Strahan said it will take a total team effort to pull off the upset win against the Bengals.
"We need to hit, play defense and pitch well in order to go deep in this tournament," Strahan said.
Strahan said the team will prepare the way it always has this season in hopes of playing well this Saturday.
"We will keep working on what we have been doing this season, like the fundamentals of the game," Strahan said.
Fresh off her appearance in Sunday's game, junior pitcher Taylor Stroud said the team needs to do what it did against the Bengals in the first game, by coming out strong and scoring first.
Portland State and Southern Utah will compete against each other in the first game of the tournament this Thursday. This game will be the most evenly matched game in the tournament; however, Portland State holds the slight edge with its pitching staff.
The Vikings rank second in pitching and fourth in batting in conference. The Thunderbirds are ranked third in batting and fifth in pitching; Southern Utah's pitching staff gives up five runs a game.
This Thursday will mark the fourth time both the Bengals and Hornets have played against each other.
Sac State will be lead by sophomore pitcher Caitlin Brooks and sophomore right fielder Paige Martin. Martin has led the team in hitting since March's Mustang Classic.
Brooks has won five Big Sky Conference Pitchers of the Week awards this season.
However, the best team offensively, the Bengals, has a weak spot and that is its pitching. Idaho State pitching staff has given up many more than four runs a game this season.
Idaho State will rely on its bats against the Hornets pitching staff. Its sophomore catcher Vicky Galasso ranks second in the nation with a .481 batting average and is 15th in the nation with 17 home runs, along with fellow senior third baseman Amanda Fitzsimmons.
Senior third baseman Emily McCormick and the other two active seniors said they want to see their team last until Saturday and a win against Idaho State will go a long way.
"We need to get to them early and use the momentum to put pressure on their team," McCormick said.
Sac State starts its tournament run this Thursday at 3 p.m. against No. 1 seed Idaho State. 
Clifton can be reached on Twitter at @jonesSHsports