Diary of a Bookworm: 'Archer's Voice,' a bearable contemporary romance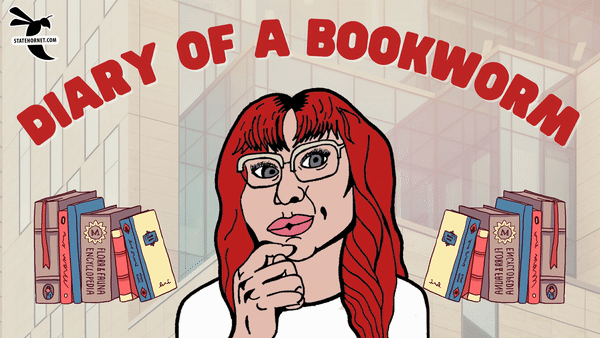 Disclaimer: Spoilers for the book are included in this review.
Dear diary, by now you understand my dislike for contemporary romance novels. However, no matter how often I say 'I don't like them' or 'they're boring,' I still read them.
I just finished reading "Archer's Voice" by Mia Sheridan and found it to be a contemporary romance novel I didn't necessarily hate.
"Archer's Voice" follows the story of Bree Prescott after she suffers a traumatic experience in her hometown. She winds up in Pelion, Maine where she starts to rebuild her life. 
After renting a home and finding a job, she meets Archer Hale. Unable to speak or communicate with others, Archer became the town's outcast years ago until Bree found a way to communicate with him using sign language. 
The main reason why I found this contemporary romance more enjoyable than most is because of Sheridan's writing style.
Not only did the characters find each other in a vulnerable time, but they worked through their traumas while sharing their love. 
I love books with several twists and turns or plot points that aren't explicitly stated until the end of the novel. "Archer's Voice" does just that.
The reason why Bree left her hometown for Pelion was that she had experienced a very traumatic event and felt she had to escape. However, because of Sheridan's writing, you don't find out the details of Bree's or Archer's past until closer to the end of the novel. 
Throughout the beginning chapters, Bree hints that her father was killed and she was attacked but the full story isn't mentioned until chapter 14. 
Archer's situation is similarly written. The first chapter of the book starts from seven-year-old Archer's point of view giving readers a glimpse into a possibly abusive household. 
Immediately, readers are hooked. I think Sheridan decided to use this writing style so readers would find it more shocking once the climax is revealed, making you want to read all the way through.
Throughout the book, several other chapters from Archer's point of view as a child pop up sporadically. It isn't until almost the end of the novel that readers learn the true severity of the traumatic event that caused Archer to lose the ability to speak. 
This story structure continued to leave you wanting more when it came to the characters' backstories. As you follow along with their blossoming relationship, you wonder how these so-called "traumatic secrets" will affect their relationship in the future. Eventually, it does but maybe not how you would think.
At one point in the end, Archer disappears for three months, leaving a note behind for Bree, saying he needs time to figure himself out. The way it's written in makes readers think he's possibly not coming back, making it an emotional rollercoaster. 
Archer writes in his note to Bree, "There's always going to be something that threatens to take you away from me, even if it's something small and even if it's only in my own mind."
Due to the overwhelming childhood Archer experienced, he could not learn how to love Bree the way he thought he should. 
This can be emotional for readers because many times throughout Bree and Archer's relationship, he feels threatened by other men, Bree's friends and the fear he could lose her. It's his first relationship and he has never learned to cope with his own trauma.
Don't get me wrong, I still find contemporary novels boring. This one in particular just happened to be less boring than the others I've read. Maybe I enjoyed it because it was refreshing to see a step away from the usual flow or maybe I'm just forcing myself to like it. 
One reader sums it up perfectly by saying, "I liked parts but didn't love it." It's not my favorite romance novel I've ever read but It was refreshing to step out of the norm. 
Rated seven out of 10
Sincerely, a bookworm.