Student voters stress the importance of Midterm Elections
Sac State hosts polling center on Election Day
On a rainy Tuesday morning, students gathered at the Welcome Center to turn in their ballots and vote in the midterm election.
The Welcome Center was open from 7 a.m. to 8 p.m. for the Sacramento community to drop off ballots or register and vote in person for Election Day. 
Many of the students who went to the voting station said that they believed voting during this midterm election was important. Through voting in the election, Californians can elect desired candidates for positions, including governor and secretary of state. 
The ballot included the seven proposed measures on different California matters. 
"I think a lot of times people don't understand the importance of a midterm election because it's not a presidential election," fourth-year political science major Jacob Winch said. "I think oftentimes people don't appreciate or don't understand the significance of it."
The story continues below the image.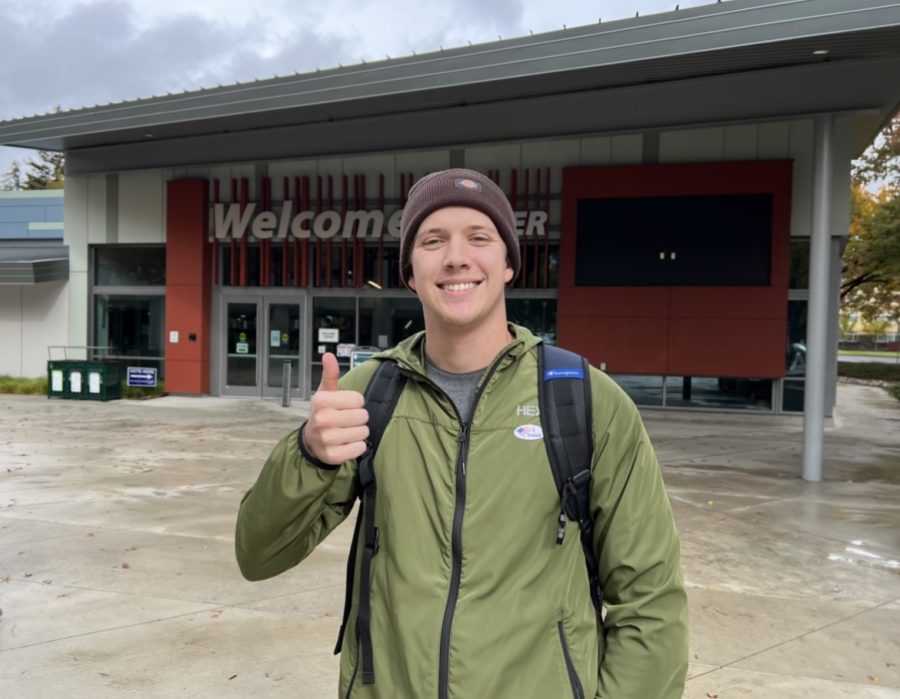 Some students came to the polls with issues they wanted their voice heard on and were passionate about. 
One such student was Johnny Cross, a fourth-year computer science major, who is interested in seeing legislation that would solve issues of homelessness. 
"I don't think criminalizing homeless people is a good thing," Cross said. "Getting people into housing, helping people with addiction, I think I'm pretty passionate about those things."
A wide range of issues were listed on the midterm ballot, such as in-person and online sports betting on tribal lands and increased funding of art programs in K-12 public schools. 
Fourth-year health science major Rachel Crane said she was interested in supporting Proposition 28, which would provide greater funding for art programs in schools because the arts have been important in her own life. This proposition was passed. 
"I hope music and arts stop being a debate for people and that it stops trying to be taken away because that's such a community for so many students," Crane said. 
She added that it would be a disservice to children not to have an outlet for their creativity.  
In every election, measures tend to be geared toward controversial issues. With the overturning of Roe vs. Wade earlier this year, many people are concerned for their right to reproductive freedom and healthcare. 
Roe vs. Wade was a landmark U.S. Supreme Court decision from 1973 that gave women a Constitutional right to privacy, including abortion access.
Laura McEnerney, a math major in the graduate program, said she cares about raising funding for art programs. She also advocates in support of Proposition 1 and joined reproductive rights protests the week prior. 
Proposition 1 was one of three to pass in the midterm election for California, solidifying reproductive rights and access to contraception in California's constitution. 
The story continues below the image.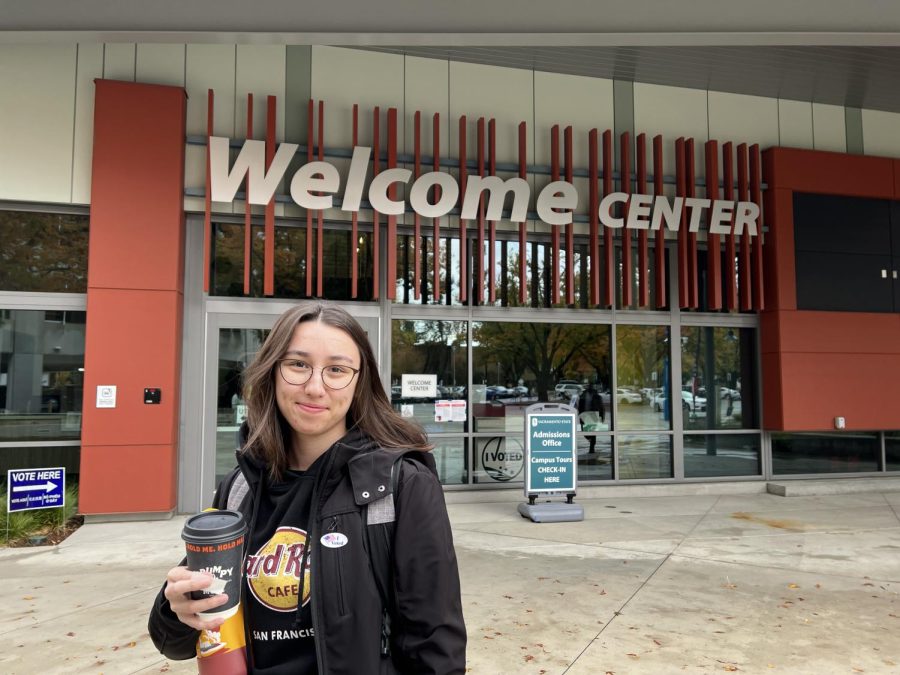 "Obviously, this is a really important time to be standing up for reproductive rights," McEnerney said. "Even though in the state of California you might think it's a lost cause, it's really important that it's set in stone." 
Some students may not vote because they are uninformed on the ballot measures. However, McEnerney said that she believes ignorance is not an excuse.
"I think it's important for everyone to vote, especially students because this is a place of learning," McEnerney said. "Anybody who had the opportunity to vote this year would have gotten a pamphlet that had a lot of really great information." 
Paola Quintero, a fourth-year finance major who said she was also interested in laws involving reproductive rights, gained confidence in casting her vote after she became more informed on what would be on the ballot.
"I was feeling very nervous yesterday because I kept it off to the last minute, but there was a video on-campus on the propositions that helped me decide what I wanted to do," Quintero said. 
Sac State students are encouraged to vote by their professors, according to Crane, who was prompted by her instructors to cast her ballot. There are voting resources available for students on campus and online. 
"If you don't vote, you're kind of just allowing your decisions to be made for you and I think you should really take charge of your choices and participate in any way you can," Crane said. 
Other midterm results included: Gavin Newsom winning his re-election for state governor and propositions 26, 27, 29 and 30 not passing.