Sac State alumnus receives Pulitzer for investigating Trump's finances
Former State Hornet reporter now works for The New York Times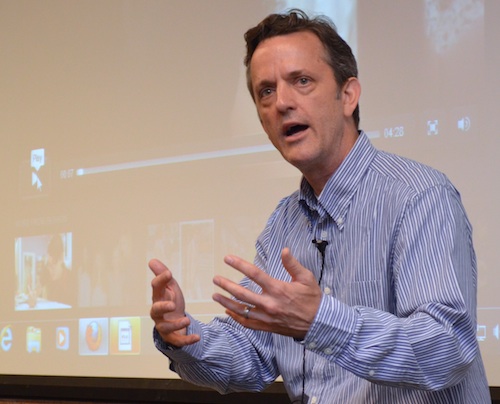 Sacramento State alumnus and former State Hornet writer Russ Buettner received a Pulitzer Prize Monday for his reporting on President Donald Trump's financial history.
Buettner and colleagues David Barstow and Susanne Craig of The New York Times are among the 2019 Pulitzer Prize award winners for explanatory reporting.
Story continues below tweet.
Congratulations to @DavidBarstow, @SusanneCraig and @RussBuettner who won the 2019 Pulitzer Prize in explanatory reporting for their forensic review of President Trump's family finances.

Read their investigation here: https://t.co/qec8dMD88t

— The New York Times (@nytimes) April 15, 2019
Buettner wrote for The State Hornet in 1990 and graduated from Sac State. Later, he attended the University of Missouri Graduate School of Journalism.
According to The New York Times, during an 18-month investigation of Trump's finances, Buettner debunked Trump's claims of self-made wealth, revealing a business empire made from dodged taxes and inherited money.  
Their winning stories include Trump Engaged in Suspect Tax Schemes as He Reaped Riches From His Father, 11 Takeaways From The Times's Investigation Into Trump's Wealth, 4 Ways Fred Trump Made Donald Trump and His Siblings Rich, New York Regulators Examine the Trump Family's Tax Schemes and As the Trumps Dodged Taxes, Their Tenants Paid a Price.
Buettner is an investigative reporter for The New York Times' metro desk. He began reporting on the New York City region in 1992.
According to The New York Times, he joined the news organization in 2006 after working on investigations teams at the New York Daily News and New York Newsday.
RELATED: 3 Sac State alumni win Pulitzer Prize for wildfire coverage