Sac State football senior tackles adversity, makes history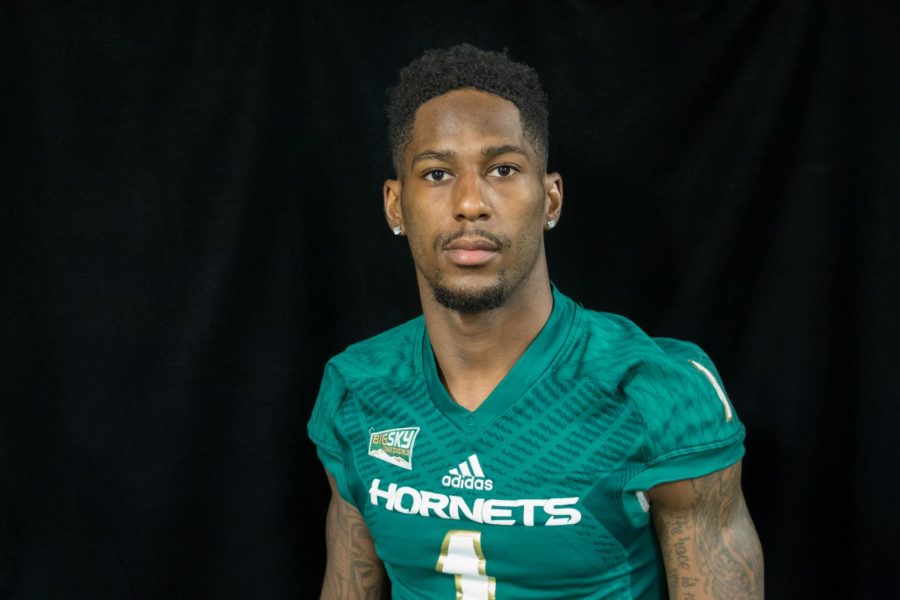 Two years ago, Sacramento State senior receiver Isiah Hennie was kicked off the football team for the second time in his collegiate career and missed the Causeway Classic against UC Davis a week later.
Hennie, who became the fourth-leading receiver in program history with 137 career receptions on Nov. 11, had broken curfew after a loss against Northern Arizona University and wasn't welcomed back on the team until three months after the season had ended.
Hennie said that moment was a turning point for him. Now, the San Diego native is gearing up for one last game against the rival Aggies on Saturday.
"The only thing that I want right now (is to beat UC Davis)," Hennie said. "When we did beat 'em, I was just a freshman, so I didn't really hold the trophy because I didn't feel like I deserved it. And so getting that trophy, chasing it down and holding it all night long, is my goal, and then just putting us in a position to where we can make history here."
RELATED: PREVIEW: Sac State football looks to achieve history against Aggies
Prior to his time at Sac State, Hennie's history was clouded with setbacks from an early age. His family — his mother, brother and two sisters — was evicted from multiple homes and slept on family friends' couches, which in turn, meant he had to attend 12 to 13 different schools growing up.
Despite this, Hennie and his younger brother found a home on the football field and were encouraged by their mother, Ingrid, to remain there as long as they kept their noses in books and feet off the streets.
"We just fell in love with the game at a really young age, and then we understood that this was going to be our ticket to a different lifestyle," Hennie said. "This game is everything to me."
Hennie spent four years at San Marcos High School where he discovered that he wasn't fast enough to play Division I football, let alone earn an athletic scholarship after comparing his junior-year film highlights to others in California. He responded by taking track seriously and bringing his 40-yard dash time down from 4.8 to 4.5.
After earning second-team, all-state Division II honors during his senior year, Hennie accepted a scholarship offer from Sac State and played immediately as a true freshman in 2014. Despite only catching five passes, the 5-foot-7 receiver made a big contribution on special teams when he returned a kickoff 89 yards for a touchdown against Menlo College.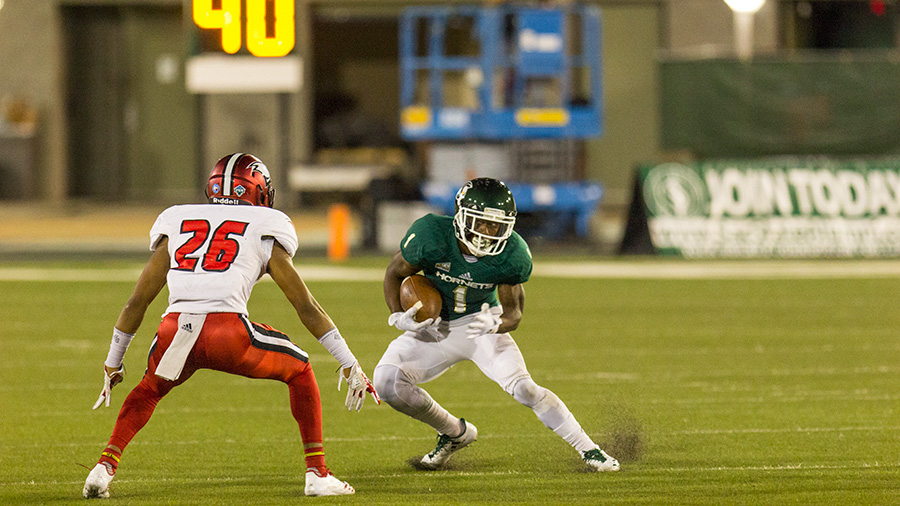 This trend continued as Hennie scored on a 67-yard punt return — which made him the first player in program history to take both a punt and kickoff return to the end zone in a single career — against Eastern Oregon in 2015 and a 90-yard punt return for a touchdown against Cal Poly in 2016.
"I think I'm a dynamic player when it comes to the return game, and I hope one of the coaches in the NFL see that too (because I'm) trying to be explosive as possible when I get my opportunity," Hennie said after receiving all-Big Sky Conference honorable mention honors last season. "That's kind of been my whole mindset, (and) it seems dangerous, and that kind of gets the anxiety and adrenaline going. So that's what's fun about it."
Hennie, 21, accomplished two more milestones when he became the 12th player in school history to record 100 career receptions and earned his way up to the program's top-10 spot in career receiving yards with 1,488 on Sept. 9. This is all while helping the Hornets to a 6-4 overall record and 5-2 standing in the Big Sky.
"He's really done a nice job of helping us get to where we are after going through a couple of hard 2-9 seasons," Sac State head coach Jody Sears said. "To be where we are, and in the position that we are now, is a direct reflection of his ability to lead (and) encourage his teammates."
This change from exiled football player to team leader may seem stunning to outsiders, but Sac State junior cornerback Dre Terrell — who has been Hennie's teammate since the two first stepped on campus together— said he hasn't been surprised that his best friend has been able to bounce back so quickly.
"He's a competitor who always comes out here and competes, (and) I think that's what makes him such a good player and leader as well," Terrell said. "He brings out the best in everybody, tries to up the intensity every practice. Every game, he's the one always yelling and hollering. He's the leader, and we're going to follow him."
Hennie will have at least one more chance to lead the Hornets as they host UC Davis, not just for the right to hoist the Causeway Cup, but to possibly earn a Football Championship Subdivision playoff bid for Sac State's first Division I postseason appearance.
"If we put ourselves in a position where the FCS committee has to make a choice, that's what we want to do, but if we go 6-5, that's when I'm going to be pissed off," Hennie said. "This game is kind of banking on how I feel about the season."