Parents' cancer drives 2-time Big Sky Golfer of the Year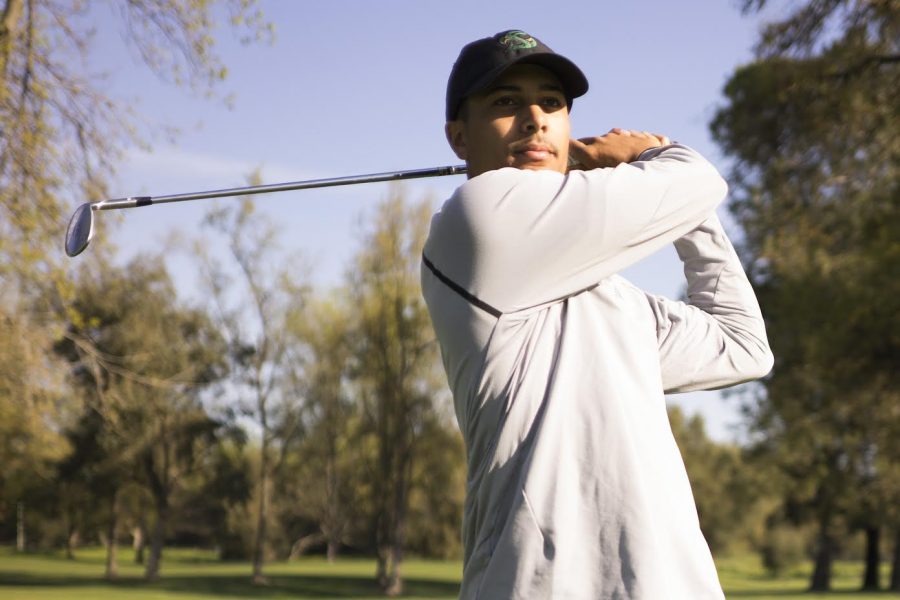 Just before his sophomore season was about to begin, it ended for the two-time Big Sky Conference Golfer of the Year as he learned that both of his parents had cancer.  
Sacramento State men's golf senior Aaron Beverly said it became hard to focus on school, friends or even his beloved pastime of golf after his father and mother were diagnosed with prostate and breast cancer, respectively. Beverly, 22, credits his golf accomplishments to his father, Ronald Beverly, who taught him how to play and is still his coach.
Beverly decided to visit then-Sac State coach Christopher Hall and said that he didn't think he could concentrate on the game after his parents diagnoses, so he took a redshirt year in the 2013-14 season.
"It helped me put life in perspective and not dwell on golf as much as I had in the past," Beverly said. "It definitely helped me to redshirt a year."
By the time his redshirt season ended, his mother's breast cancer and his father's prostate cancer were both in remission.
"It was difficult for him," said Kim Harris, Beverly's mother. "He was supportive of both of us and he stepped back and took a break. I think it helped him to realize that life is precious and that you have to follow your dreams because you don't know what is going to happen."
The pair now come to every tournament that Beverly participates in for Sac State. They had nearly done that his whole life already, not just in golf, but in ballet.
Beverly, who didn't seriously participate in golf until he was 13, had been in dancing nearly his whole life up to that point and said he was slightly better at ballet.
Beverly said that he takes the balance, patience and discipline from ballet with him to the golf course, especially in his form when he putts, where he can see his mother and father watching from the end of every green.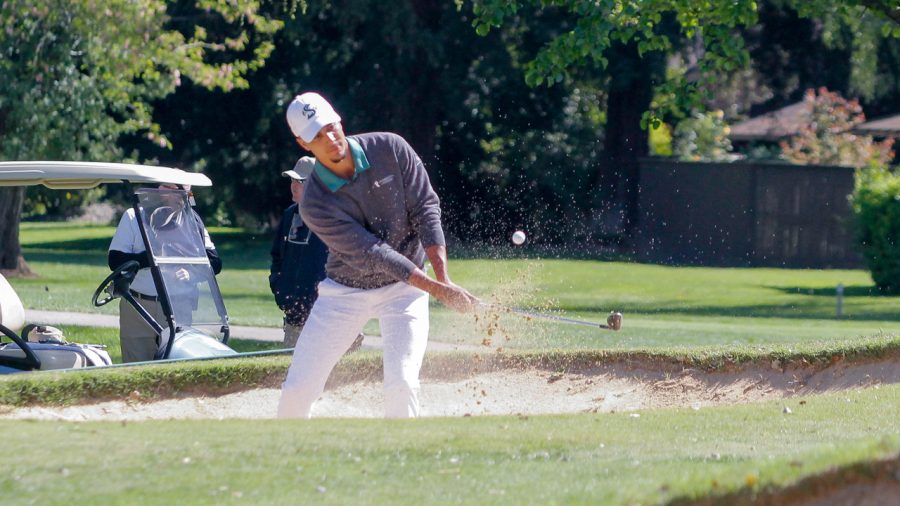 The redshirt year put a new spin on Beverly's life as he went out to accomplish the goals he had set for himself when he first entered Sac State out of Armijo High School in Fairfield, California.
The goals were simple — win everything. Beverly and his father watched 14-time Major winner Tiger Woods from when Beverly was 4 years old, and he took after Woods' confident demeanor.
"When I came in as a freshman, a goal of mine was to be the best player on our team and the best player in the conference," Beverly said. "I am a very competitive person — I love winning."
After finishing in the top 25 of a tournament just once during his freshman year, Beverly tied for first in the Folino Invitational (Feb. 16-17) and had four top-10 finishes on his way to being named honorable mention all-Big Sky as a sophomore in the 2014-15 season.
Beverly then won the Sacramento State Invitational (March 7-8), set a school record with an average score of 71.83 per round, won the Big Sky Golfer of the Year award (2015-16) and qualified for an NCAA Regional in Tucson, Arizona during his junior campaign.
While he qualified individually, Beverly said he would have liked to qualify as a team. The Hornets would have needed to win the Big Sky Championships to advance as a team, and they came within 18 holes of doing that before finishing in second.
"When I got back last year from the regional, I told our guys that we have to go as a team," Beverly said. "Seeing teams having fun like Oregon, while I am there by myself — there's no comparison."
This season, Beverly has taken inspiration from former players who taught him, like Jordan Weir and Owen Taylor, and is passing that down to younger players and transfers such as sophomore Landon Azevedo, freshman Devyn Fitchhorn and junior transfer Wonje Choi to help them get accustomed to playing at Sac State.
"I think he is a pretty good leader on and off the golf course," Choi said. "Off the golf course we hang out a lot."
As a senior, Beverly has shot nearly a stroke below his record-setting junior season and won the Big Sky Golfer of the Year award again on April 25.
"It is just a validation for me of lots of hard work and practice during the summer and offseason," Beverly said. "I'm very humbled and honored to win it twice."
In order to cut his score and win that award again, he worked nearly every day during the offseason on all aspects of his game. Doing that helped him with what he calls one of the most important parts of golf: the mental game.
Beverly has now cut an average of three strokes off of his opening round score.
"It has impressed me," Sac State coach Kamden Brakel said. "He has been able to control his game and work on little things to do better. It has taken a lot of discipline and a lot of hard work."
In his senior season, Beverly's work has paid off as he led the Hornets to their first Big Sky Championship victory as a team Sunday since 1997. Beverly also won the tournament and picked up his first win of the season.
"The feeling is surreal," Beverly said. "I couldn't be happier for Kamden and everyone on the team especially Robert and Landon because they were here last year when we lost on the final day, so to come back the following year and win is extra special for the three of us. Individually, to win feels great. I had been so close throughout this year and to finally pull one out is fantastic."