Gymnastics team reflects on NCAA Regional, season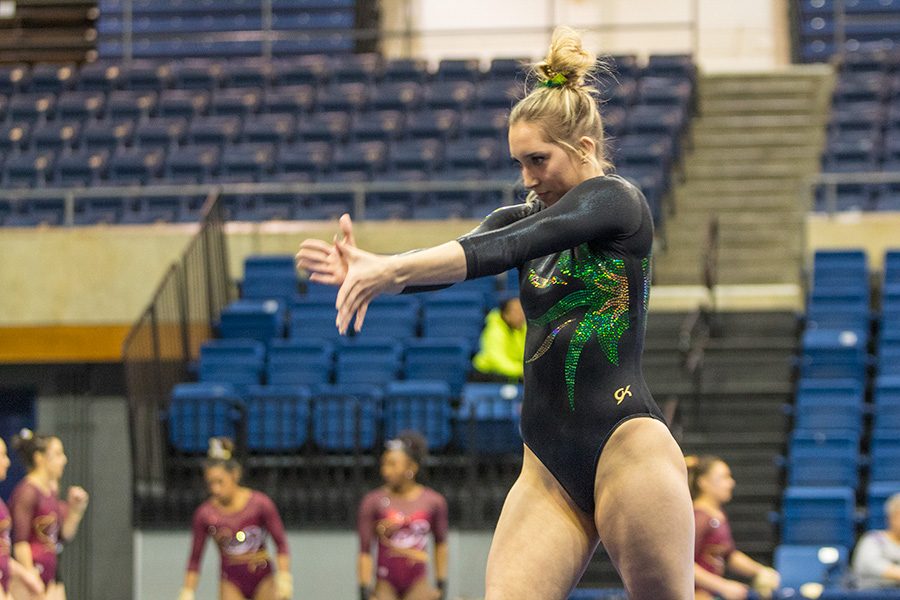 The last two events that the nearly sold-out audience at Alaska Airlines Arena watched at the NCAA Regional in Seattle featured two Sacramento State all-around junior gymnasts.
Lauren Rice danced on the balance beam while teammate Caitlin Soliwoda performed her floor routine as they finished a five-month long season on April 1.
"Before I did my routine, I was cheering for (Soliwoda) and dancing along to her routine," said Rice, who watched about a quarter of Caitlin's routine before stepping up to the beam. "It was really cool."
Rice, in her second straight trip to regionals, scored a 9.850 on beam to finish the all-around in eighth place, while Soliwoda scored a 9.775 on floor to finish 10th.
"We were recognized in the sense of notoriety with Lauren's unique floor routine and beam routine," Sac State gymnastics coach Randy Solorio said. "She was a crowd favorite."
Rice came off an ankle surgery during summer while Caitlin sprained her ankle two weeks before regionals.
" 'Did I really just roll my ankle?' " Caitlin said after the injury. "I did not just qualify for regionals (only to) roll my ankle — that almost pushed me harder. The first thing that crossed my mind (was), 'OK, I have to get back because I have regionals and I'm not about to qualify and not go.' "
Caitlin's recovery even impressed the coaching staff, which wasn't sure at first if she could make it.
"I saw something in (Soliwoda) from the last week that I didn't know was in her and that was to come back from this ankle injury and compete at such a high level," Solorio said. "She worked with her trainer daily. At the meet, she hadn't vaulted and she hadn't tumbled in two weeks. She was spectacular."
Solorio said he didn't judge his team in the regular season on wins and losses but on the obstacles they overcame. The Hornets started the season with three first-place finishes before an up-and-down stretch of injuries and lack of experience lingered for eight meets.
The goal entering the season was to be among the 36 teams in the nation to enter the NCAA Regional as an entire team for the first time since 2008, Solorio said.
While the Hornets didn't make it as a team, the two all-around gymnasts were joined in Seattle by senior vault specialist Julia Konner — who finished seventh with a 9.850 in her third trip to regionals and junior beam specialist Courtney Soliwoda — who finished 16th with a 9.800, which was .100 away from her career-high.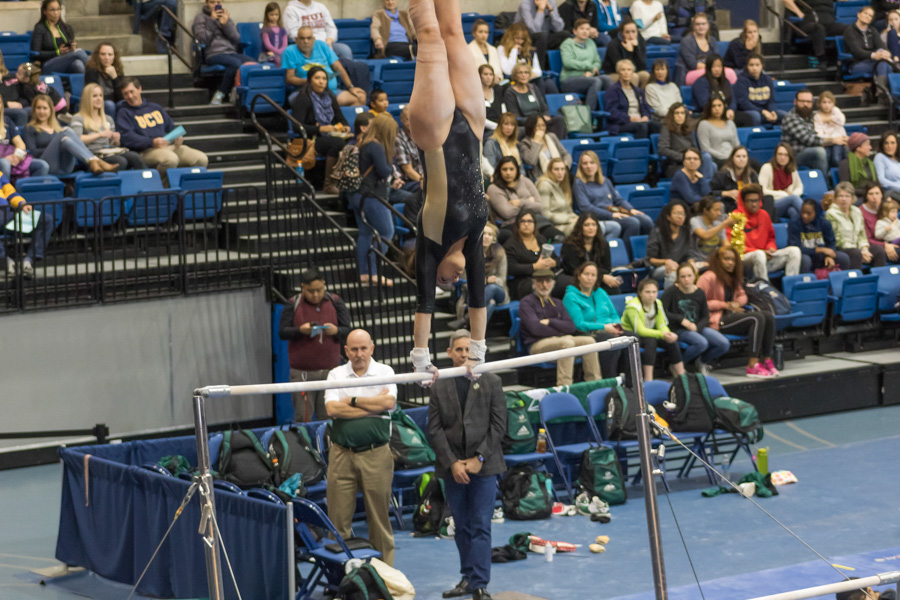 Sac State ranked 24th nationally and was on track to make regionals after the first two weeks of the season. In their first meet, the Hornets had a higher score then Stanford — which qualified for regionals as a team —  at the NorCal Meet on Jan. 9.
The trouble started in the third meet at Air Force on Jan. 21. Despite a first-place finish and high scores on the uneven bars, vault and the balance beam, Sac State recorded two scores on the floor exercise under 9.000 and finished with an overall score of 193.150. Over the next seven meets, the Hornets scored below 194 five times while their postseason hopes vanished.
Sac State needed a regional-qualifying score of 195.420 to reach the NCAA Regional as a unit, but the team finished at 194.745.
"We always had the talent this season," Solorio said. "We never put it together consistently — you have to be consistent throughout the season. There was always one event that wasn't together."
An array of injuries forced teammates to step in who didn't have much experience. Scores dropped, but the team picked it up at the end of the season and finished with scores over 195 in its final two meets.
Along with the four individual regional qualifiers — who were all named to the all-Mountain Pacific Sports Federation first team in at least one event — junior Jennifer Brenner earned first team honors on the floor exercise while freshman Alexis Belkoff earned second team on vault.
With returners for next season making up 18 of the 24 available routines from this season — Rice and the Soliwoda twins combined for 11 routines — the team has high hopes for next season.
"I want to make regionals as a team because I know that we can," Caitlin said. "This incoming freshmen class is really good. Personally, I really want to make nationals because I know that I can. I was so close this year."
Solorio said he and former coach Kim Hughes specifically recruited next year's senior class for the purpose of leading the next underclassmen to a regionals run in 2018.
"We have always recruited the personality that would make a good team cohesiveness," Solorio said. "Sometimes it's not just being about the best athlete, but a whole group that fits together."