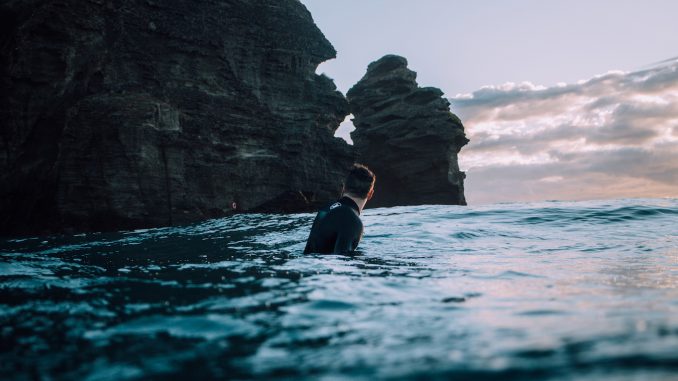 Spring break will soon be upon us. Students are packing their bags for unforgettable trips, getting ready to visit their families back home, or enjoying a "staycation" here in Sacramento.
With midterms coming up, stress levels are rising and some students may become more anxious and overwhelmed.
There are many ways for students to keep up with their studies, but this break students have said it is a week to take a step back and relax from it all.
Lisa Easterla, a recreation, parks and tourism administration professor, said that play is the greatest rest. She encouraged students to go outside this upcoming break, and said that students always have homework or other things on their minds, but the best thing to do is take a well-deserved break.
"I think a lot of students use spring break for working as well, some students are faithful to not but I think a lot of students spend spring break working on homework," Easterla said.
Easterla doesn't notice a difference in her students' behaviors when they come back from break; if anything they might be a little more anxious because there's only six weeks left. Most of her students are seniors so they are excited about graduation, she said.
As far as activities to help students bounce back into school, turning off phones and going for a walk at a local park would be the most helpful, according to Easterla. She encourages students to go recreate.
"I would say take at least three to four days away from things," Easterla said. "Now that includes something else that's really super hard, and that's a technology break."
It's not just about getting away and having fun somewhere; we have to start integrating technology vacations, according to Easterla. It helps students gain a sense of time.
"I really encourage students to go and enjoy and take time for themselves," Easterla said. "You're always going to have things to do, so go socialize, go to a park or go to a movie."
Thalia Ruiz, a senior communication studies major, said that she is spending her last spring break going wine tasting with friends and working. She plans on traveling to Napa for two days of break and then working in Sacramento for the rest.
"I will probably do some homework and study when I'm not working," Ruiz said.
There are so many activities to do if you are planning on staying in Sacramento over the break, according to Easterla.
Like Ruiz, Jake Williams, a junior RPTA major, said he will be going home to Vallejo this break to spend time with his friends and family, though he only gets to spend four days home before it's back to reality.
"It will probably be hard to get back into the swing of things," he said.
To keep up with his studies over break, Williams plans to read an assigned book a little bit each night before bed. However, there are many students getting out of the area and away from studying during the break.
Alex Oko, a senior kinesiology major, plans on spending his break in Los Angeles with his brother, who is a club promoter. Oko said that he is not too worried about his studies over break, and plans on enjoying the time off because he doesn't have a large course load.
"It's spring break — it's time to mellow out," Oko said.

The following two tabs change content below.


Latest posts by Rebecca Armbruster (see all)