An arrangement of assorted genres and artists at the second annual WEUSI music festival is expected to deliver a plethora of memories and fun Saturday, Sept. 30 at Sacramento State.
The free event will offer music, food trucks and vendors from Stinger Expo are there to provide entertainment in all forms. There should be quite the crowd so make sure to get there early to avoid wait times and find parking in structure two.
The event is hosted by the Sac State's UNiQUE program and will take place outside of the University Union at Serna Plaza from 12-6 p.m.
"As a program, we are here on campus to provide for the public and students because we know life is expensive and want to provide a good time on campus," UNiQUE student assistant James Martinez said.
The UNiQUE program recognizes the need for diversity and cultural awareness within the student body. WEUSI is an event meant to unify the campus and the students.
RELATED STORY: Gallery Recap: Explore Stinger Expo's clothing galore – The State Hornet 
"With this being Latin Heritage Month, I thought an event like this would be a good way to continue to celebrate," advisor of UNiQUE and founder of WEUSI, Ajamu Lamumba said.
The opportunity to be immersed in Hispanic culture will begin at 3 p.m. The mariachi band, Mariachi Los Gallos, will bring a traditional vibe to the event along with the night ending with Banda La Octava Maravilla, who will brighten the night with music you can't help but dance to.
WEUSI is offering seven musical acts, each from a different genre and style of music.
Some genres of music to be expected are deep soul music by the band Stockton Soul and funk by Jelly Bread. These bands will bring a light-hearted and jazzy element to the event.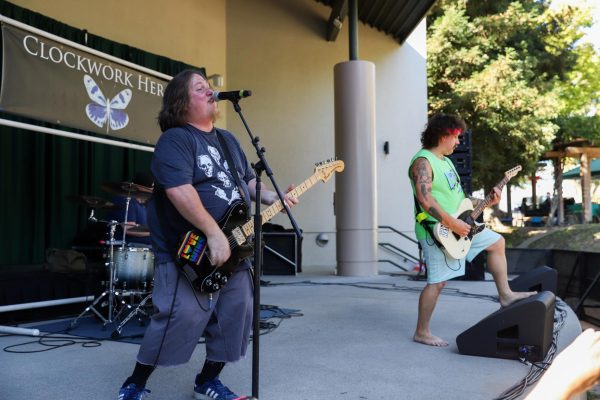 "It's nice to have a different blend," Lamumba said. "So we'll be going from having a kinda blues set funk, to funk for sure, to then indie rock, and then turn it over to the Latino community."
A set list such as this should be one to bring everyone to their feet singing and dancing.
Music lovers of all genres will be sure to find something they love. This event is not limited to just students. Families, friends, and community members are all welcome.
With fun and memories being the main goal of UNiQUE, students being able to bring whoever they wish to this event was a big priority.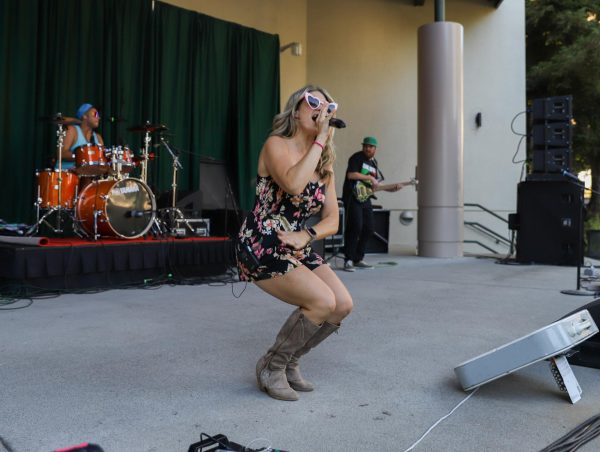 "I just transferred here, so I don't know people in school to be like I'll go with you," third-year child development major Brianna Lopez said. "But I have friends who I grew up with that I can bring that are also Hispanic."
Lamumba has wanted to pursue an event that would unify the campus for a while. With venue challenges the first year, he is excited to deliver and bring to life an event such as this for the second year in a row.
Serna Plaza was set to be refurbished and opened in the year 2022, just in time for the first WEUSI event. Unfortunately, construction went longer than expected and the event was forced to relocate to just the quad.
Lamumba described a similar organization that he participated in while at Chico State.
"We had a program called WEUSI and it was basically about consciousness," Lamumba said. "So I really liked the idea of being aware of your surroundings and being aware of the people you're interacting with."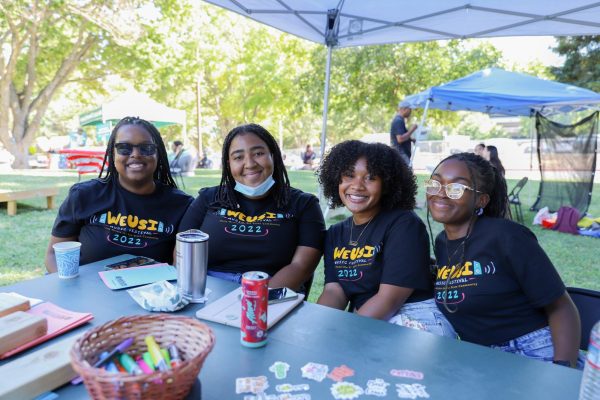 The program wanted to highlight and honor the diversity of the campus and celebrate this diversity with a music festival not to be forgotten.
By highlighting Hispanic Heritage Month, Lamumba is hoping to encourage students to embrace their cultures and the cultures they see, while educating the Sac State community.
This event and its diverse music will be like any other music festival, with free wristbands and tote bags to the first 500 people.
Lamumba realized that what makes music festivals so memorable is the merchandise people get to take home. As a way to create a lasting memory, he made sure to get wristbands to give out that will be something students can save and continue to wear.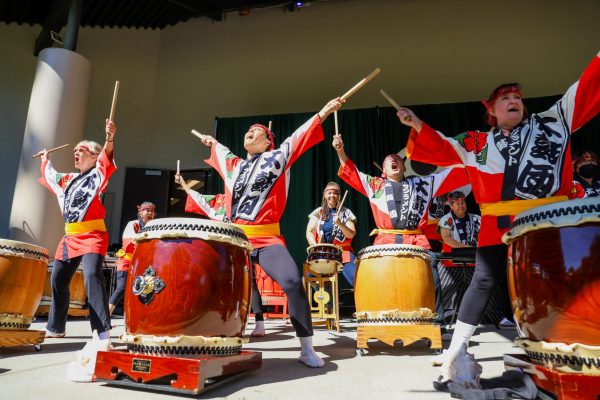 The local band A Foreign Affair is set to take the stage at 2 p.m. The band of talented musicians all from Sacramento have been playing together for five years will be delivering the rock portion of this event.
They have the timeless energy of old school rock with a modern twist. They are expected to go on an international tour at the end of this month.
"I'm a Sac State alum," lead vocalist of A Foreign Affair, Alex Strobaugh said. "So when we were presented with this opportunity, I thought it would be just a cool kind of moment to sing for college kids."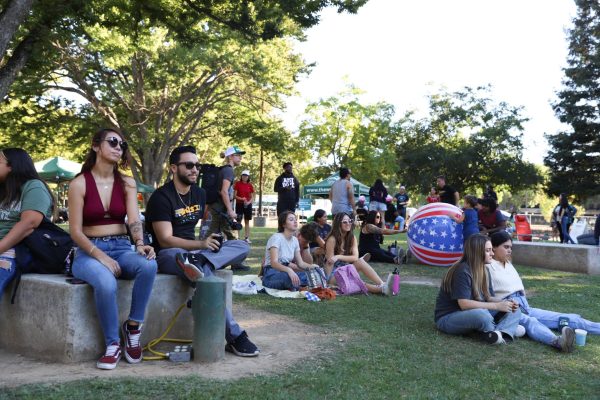 A music festival as immersive and diverse as this one should leave everyone satisfied. Students will have opportunities to embrace Hispanic culture, support fellow student vendors from the Stinger Expo and enjoy some free music.
The WEUSI event in the Serna Plaza on Sept. 30th, is sure to be a college memory students won't forget.