Stinger Lickin' Good: Crab Cakes on the coast
Hello from Key Largo, Florida, Hornets! For week two of Stinger Lickin' Good, I traveled to the opposite side of the country and did all of the heavy work — I ate way too much — to bring an easy, authentic East Coast recipe home to Sacramento State.
As you can imagine, seafood is a staple here on the Florida islands. I'm used to the fish tacos, salmon and fish and chips back home, but Atlantic seafood hits a little differently.
It's stone crab season in Florida, and a large proportion of harvesting is done in the Keys.
To help protect and sustain stone crabs in the state, the crustacean's claws can be harvested from October 15 through May 1. However, it is illegal to harvest the whole crab. Stone crabs can regenerate their claws every 18 months.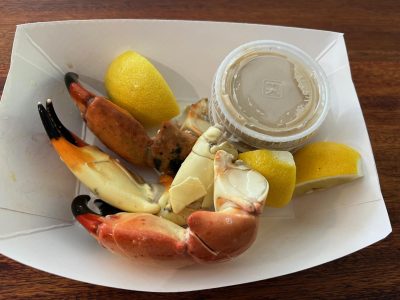 While I didn't use stone crab for this recipe, the season inspired me to find a dish that contains crab and can be made in any state.
For crab cakes, a very patient worker at Key Largo Fisheries informed me that "lump" meat is the way to go.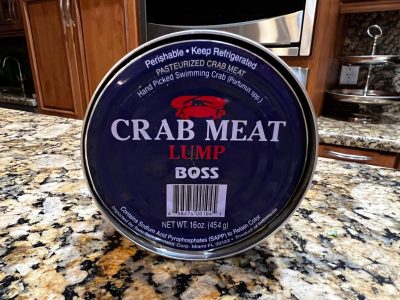 I didn't realize that there were so many types of canned crab until I went shopping for ingredients. I'm lucky that I'm surrounded by people who know their seafood; otherwise, I would've been lost. 
Canned crab can be found in any grocery store. It can even be ordered through Amazon.
Tartar sauce is a quick make with only a few ingredients that you likely have in your pantry already.
Remoulade is another popular dipping sauce for crab cakes and while you can also make it at home, I elected to buy it. You can find this in the condiment section of any store.
The fish market worker also told me that the trick to a perfect cake is not to overmix or overpack. In short, touch everything as little as possible. Five-year-old me is screaming.
How to make a crackin' crab cake: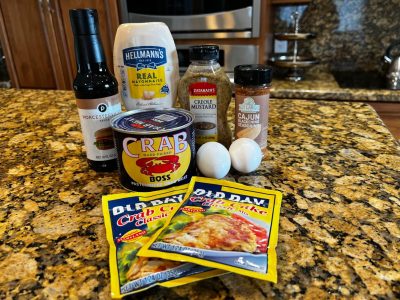 1. Drain the crab meat and check and discard harder pieces of cartilage. Set aside.
2. Mix mayonnaise, mustard, egg, Worcestershire sauce, lemon juice, parsley, pepper and cajun seasoning in a medium bowl.
3. Add crab meat and bread crumbs; mix lightly.
4. Form the patties, pressing just enough to make the shape. Chill in the refrigerator for at least 30 minutes.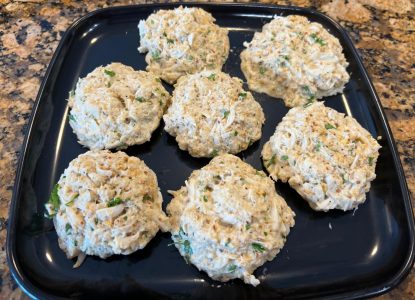 5. While the formed patties set, make your tartar sauce by combining mayonnaise, diced dill pickles, fresh dill, lemon juice, and salt and pepper. Chill in the refrigerator.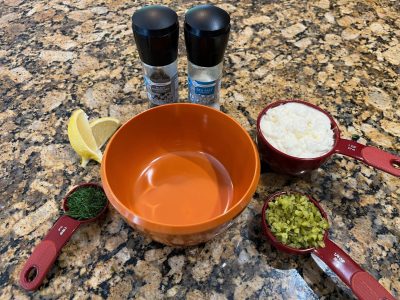 6. Add enough oil to cover half of the cake in a preheated pan over medium-high heat.
7. Fry cakes for 3-4 minutes per side.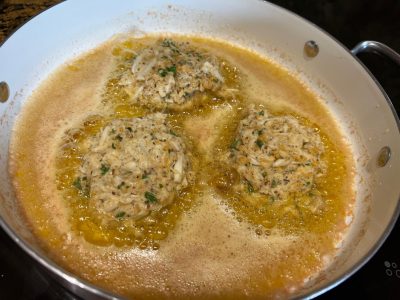 8. Sprinkle parsley over the cooked cakes; serve with tartar sauce or remoulade sauce and lemon wedges.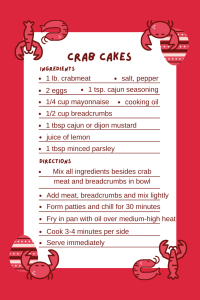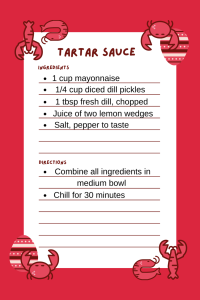 There you have your classic Floridian dish — right in your California kitchen. Same time, same place next week?