Protests for Iranian women: The fight for basic human rights
Sacramento community members spread hope for Iranians
The death of a young woman in Iran has sparked worldwide protests fighting for women's rights and sharing support for Iran. 
Mahsa Amini, a 22-year-old Kurdish woman, died while in the custody of the Iranian morality police on Sept. 16, 2022 in Tehran– Iran's capital. 
According to international broadcaster Deutsche Welle, the morality police– whose Iranian name translates to "guidance patrols"– enforces the strict dress code in the country. 
Amini was arrested three days before her death after being accused of wearing her headscarf too loosely, according to TIME Magazine. 
Iranian authorities claim her death was due to heart failure, though eyewitnesses have told journalists that she was killed by law enforcement. Her death has sparked international protests where women are burning their hijabs and cutting their hair. 
Third-year exercise science major Sheeva Farahani said the situation is sad– especially because she has family in the country who are experiencing these protests first-hand. 
"It's already sad enough to know that this stuff is happening in your home country," Farahani said. "When you have family there to witness all that's happening it hits a little harder."
The story continues below the image.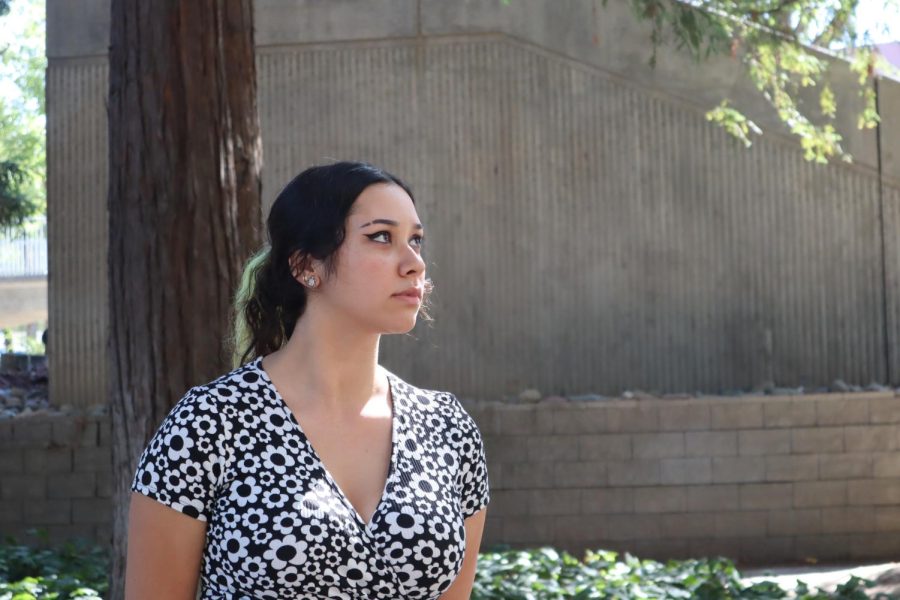 The Iranian government has responded to these protests with more than tear gas and violence, according to Iran International. Internet outages and app breakdowns have been put into place by the government to slow the spread of information through the web. 
Many families are reaching out through Virtual Private Networks– which protect internet connections and ensure online privacy– to keep in contact with their families, Farahani said. 
On Oct. 2, the Iranian police attacked students at Sharif University in Tehran according to BBC News. Authorities are seen spraying tear gas at students and staff, even trapping some inside of the buildings. 
On Oct. 4, Iranian authorities announced that they had made eight arrests following the death of a teenager in these protests last month, according to CNN. Nika Shahkarami was only 16 years old when she disappeared during a protest; her body was later on identified at the coroner's office. 
The latest protest in the Sacramento area was on Sunday at the Westfield Galleria in Roseville.
Hundreds of supporters gathered by an intersection, chanting phrases like "women, life and liberty," and "say her name– Mahsa Amini."
The story continues below the image.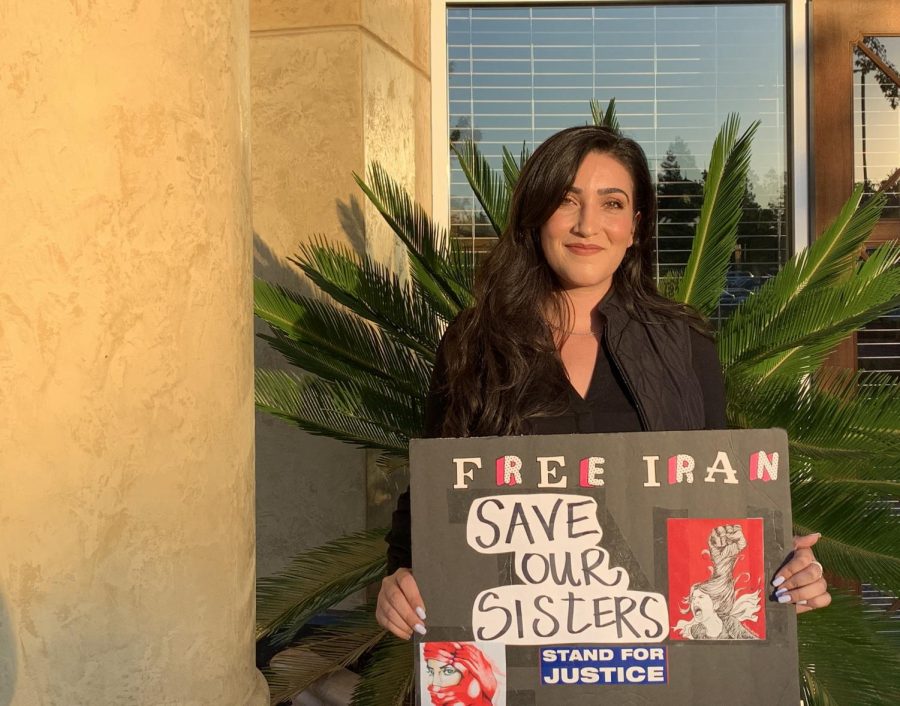 Sac State alumna Mondana Koshfam, a first generation Iranian-American, was at the protest in Roseville over the weekend. 
"What's happening here is pivotal since the regime change in 1979," Koshfam said. "I can say everyone's families have been affected."
Koshfam said the regime needs to get out of Iran. To show her support from California, she's attending protests. 
Dr. Sahar Razavi is an assistant professor in the political science department and the director of the Iranian and Middle Eastern Studies Center at Sac State.
Razavi said that more protests will have a positive impact on the Iranian-American community. She said she is not surprised about the support coming from the Sacramento region.
"We wish that we could be more connected," Razavi said. "I think that there is a sense of frustration that because of distance and because of resources, that there's not more that we can do."
The story continues below the image.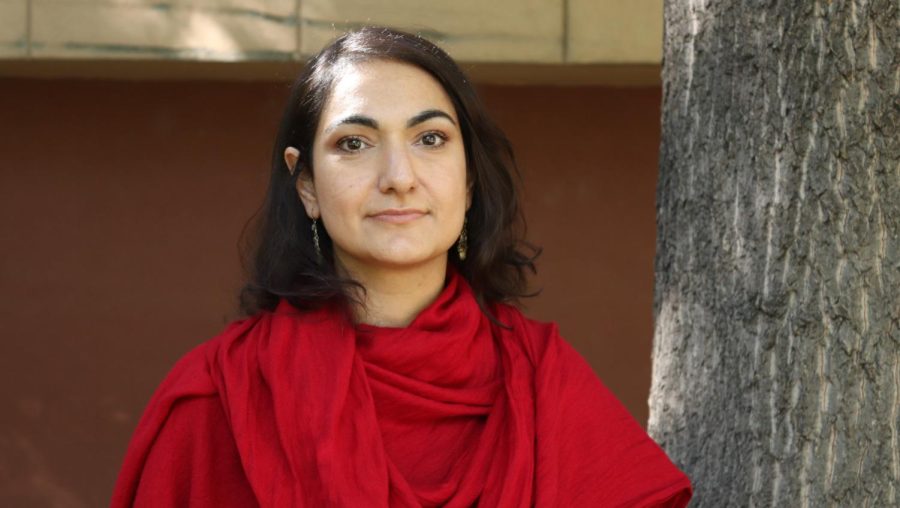 Razavi said there are many Iranian-American students at Sac State. After reaching out to the university, they were unable to tell The State Hornet how many Iranian students are attending Sac State at this time. 
Sac State President Robert Nelsen sent out a campus-wide email on Sept. 27, sharing his support for Iranian women. 
"I am compelled to add my voice to the chorus of those speaking out in support of women's rights in Iran and anywhere else tyranny rears its ugly head," he wrote.
The university has not spoken about this situation other than this email.
Other than attending protests and raising awareness over social media, there are several organizations such as United for Iran, Center for Human Rights in Iran and NIAC Action that are active in helping people in Iran. 
Farahani said it is important to give women a choice and the hope for change. 
"I hope that with us spreading the word for them and [it's] amplifying their voices," Farahani said. "I think that it can give them a little hope to keep fighting for their basic human rights which they should have never lost in the first place."