Sac State alumna creates local Latina nonprofit
Angela Chavez and Chicas Latinas de Sacramento aims to give back to community
Growing up was not an easy road for Sacramento State alumna Angela Chavez as she faced financial insecurity within her family. She said that she was difficult to raise because, according to her family, she was too smart for her own good.  
Chavez said her parents had her at a young age and her mother didn't complete high school because she had to care for her.
Chavez is a first generation high school and college graduate who founded the local nonprofit Chicas Latinas de Sacramento in 2009.  
The non-profit aims to give back to the community by utilizing their people and culture to educate, inspire and lead its recipients.
"I wished there were organizations like Chicas Latinas de Sacramento when I was younger," Chavez says since she would have taken advantage of the resources they provide to the community.  
Chavez said she didn't get the best grades in high school and wasn't sure if those grades would let her achieve the dream her parents had for her: receiving a college diploma. 
"I can remember my dad driving me straight to Cosumnes River the day I graduated from high school to register me [for college]," she said. "My dad was really excited to get me in and keep me going."
Before attending Sac State, Chavez started her college journey at Cosumnes River College in 2002 where she majored in journalism. She said she was lucky to be a student who passed classes without attending class. 
"The one thing I had was I was really good at writing," she said. "It was never an issue for me."  
While a transfer student at Sac State in 2005, Chavez was overwhelmed with the amount on her to-do list. Chavez said she moved out of her parents home while studying at community college, adding a financial responsibility.
Paying her own way through college took away from some of the experiences that she wished she could have done while at Sac State, according to Chavez. She said she can remember a time when she sacrificed nutrition for a cheap meal.
"I was living off of Burger King's one dollar double cheeseburger and Jack in the Box one dollar breakfast tacos," she said. "I would like nutrients, but I can't afford nutrients."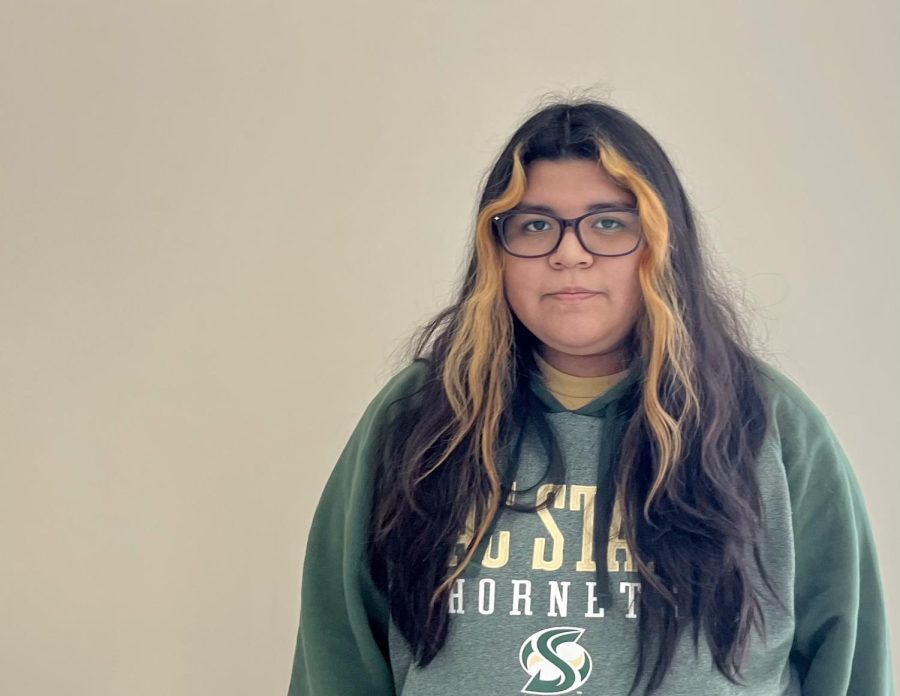 Second year psychology major Yoselyn Martinez thinks Chicas Latinas de Sacramento is an amazing organization that is needed in the community. 
"Something like [Chicas Latinas de Sacramento] impacts the small areas [of the community]," Martinez said. "It's very beneficial for these areas [of the community] to have something like that happen to them, especially the Latino communities." 
She added "I am Latina myself; it is nice seeing people in my community getting help."
After graduating in 2009, Chavez moved to Visalia to pursue her career in Journalism. When Chavez returned to Sacramento, she got back into volunteering and began to work with the Sacramento Children's Home and WEAVE.
"A lot of the places I was volunteering at had a personal relationship with the needs of the organization," Chavez said..
While volunteering, Chavez noted she felt like a token at organizations.
"I've always been the only brown female present," she said.
Once having a normal nine to five job, Chavez felt she finally had the time to start Chicas Latinas de Sacramento, something she has always wanted to do for the community.
The organization works with women of all ages in the community from high school students to newly retired women, according to Chavez.
"It feels family orientated," she said. "Having that group really helps each other be able to navigate the world." 
However, the pandemic put a stop to all the fundraising and volunteer opportunities Chicas Latinas de Sacramento could do. They had to find a way to meet virtually and fulfill their responsibilities to give back to the community online. 
Chavez also stated the importance of giving back to the volunteers and having a virtual book club does that for them. The virtual book club started in April 2020 and every month, they select a Latina book to read and meet up weekly to discuss sections of it.
"When times are so uncertain, at least we can read a book together," Chavez said. 
The book club's membership began to increase throughout the course of the pandemic.  
"We've had a lot of the Latina authors join us at the end of the month to talk about the book with us," Chavez said. "They've been some very powerful and healing conversations that have helped inspire conversation within our communities." 
Chicas Latinas de Sacramento also awards a $2,000 undergrad scholarship to a Latinx student in Sacramento county, according to Chavez. The nonprofit donates a new pair of shoes to every student in a local elementary school under the poverty line every year. 
Martinez is not the only student who believes that the organization benefits Latina women and the Sacramento community.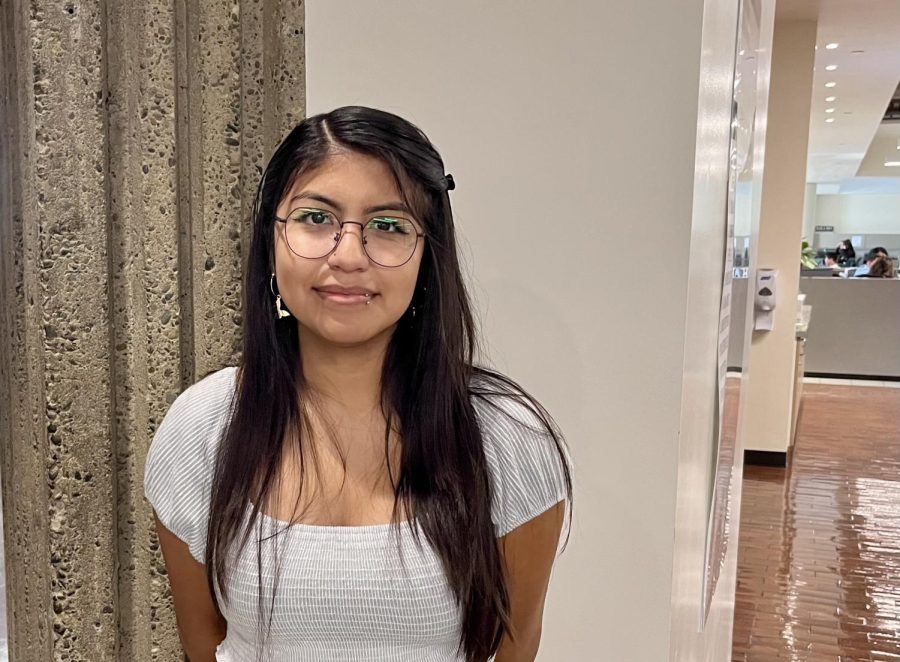 Ashley Urquiza, a second year criminal justice major, believes Chavez gives a good representation of Sac State.
"I think it is really good," Urquiza said. "It shows initiative and that [Chavez] is trying to make a change."
Chavez said she hopes that the volunteers of Chicas Latinas de Sacramento always know that they also matter.
"It's not always about serving people, the homeless, the kids," Chavez said. "It's also what we are doing for ourselves and discovering that you can literally do anything you want."