Buzly app taking California universities by swarm
Social media app expands while new version awaits
Since its launch in the spring of this year, Buzly — the student-created communication app — has become a popular way for Sacramento State students to connect. 
The app has gained so much traction that, according to the app's creator Srinjay Verma, it is to expand to 16 other universities in California, including UCLA, UC Davis and Chico State.
A new version of Buzly will be released in the next couple of weeks, Verma said, which is aimed at fixing the app servers to make the experience more user-friendly.
In a past interview with The State Hornet, Verma said that the goal of Buzly was to keep students more informed about their campus community and allow for an easier way for them to network.
The app also allows campus organizations and programs to reach out to students in a format other than email.
Verma recalls that students' responses to Buzly have been more positive than he anticipated.
"We didn't expect this kind of response," Verma said. "So many students come up to us and talk about how they met their best friends through Buzly."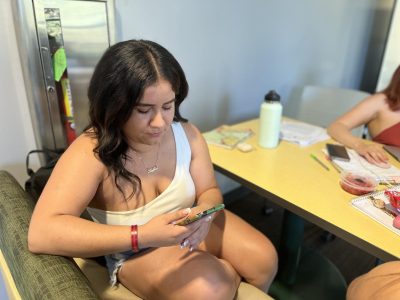 Sofia Rodriguez, a second-year health science major, said she downloaded the app after seeing it appear on her Instagram feed. According to her, she has only been using the app for two weeks.
"I thought it was a cool way to meet people on campus," Rodriguez said. "It's a great way to express your feelings and interact with new people."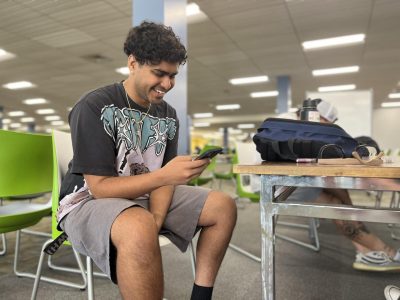 Students who have spent more time on the app claimed that they have continued to use Buzly because of its level of entertainment.
Hishara Rajapaksha Arachchilage, a fourth-year health science major, said he has been on Buzly since it first launched. He said that he has noticed subtle differences in the app since it first came out, the most prominent difference being the ever-increasing number of users.
"While there's a lot more people using the app, it still has the same vibe," Rajapaksha Arachchilage said. "It's like the Twitter of Sac State."
Before expanding to other universities, Verma said he realized that students at surrounding campuses were interested in Buzly when students were posting about it on Twitter.
"We started opening Instagram pages like we did here at Sac State just to gauge interest and some of the pages already have 1,000 followers without us even launching the app yet," Verma said. "We're getting a couple hundred DMs asking when Buzly is going to spread to other campuses."
When informed about the spread of the app to other campuses, Rajapaksha Arachchilage said he was disappointed because he thought that Buzly would always be exclusive to Sacramento State.
Nevertheless, Sac State students do not need to worry about being left out of Buzly updates.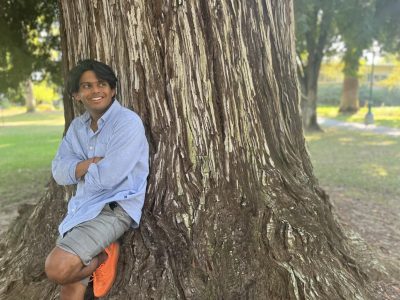 Buzly 2.0, described by Verma as a renovated version of the original app, is expected to run more smoothly than the current version. According to him, Buzly 2.0 aims to fix system glitches so the app can handle many users.
"It will feel more like an Instagram or a Snapchat," Verma said.
With Buzly 2.0, campus organizations will be able to send notifications directly to students via the app.
According to him, students can expect the new version of the app to be released in the next couple of weeks. Verma said he did not have an exact date for the release of Buzly 2.0, but the Buzly team is working hard to make it happen as soon as possible.
"Going forward, Sac State will always be the home for Buzly," Verma said. "We want that identity to stick with the campus."