REVIEW: 'Shang-Chi' is a knockout
Marvel Studios' latest film introduces new hidden, mystical world
Disclaimer: Mild spoilers for "Shang-Chi and the Legend of the Ten Rings," though nothing that might make you hate me.
Hello, Marvel fans. It's your resident Marvel writer, Alex, back at it again. You may remember me from my dialogue piece about the future of Phase Four with Editor-in-Chief Jordan Parker last May or the opinion regarding the MCU's lack of LGBTQ+ representation.
I went and saw "Shang-Chi and the Legend of the Ten Rings" last night at Country Club Cinema on Butano drive. I go here because it seems to have significantly fewer patrons than Century Arden 14 and XD on Ethan way, a rather enticing reason to do so during the pandemic.
I'll say this first: I'm glad I had a mask on so no one could see how far my jaw had dropped during the film.
Before I go any further, I want to make sure you and I are on the same page. It is pronounced "SHONG-chee," actor Simu Liu made this very clear on his Twitter:
Your friendly #AsianHeritageMonth reminder:

"SEE-moo LEE-ew"
"SHONG-chee"
"Dad"

Thank you for coming to my TED Talk.

— Simu Liu (刘思慕) (@SimuLiu) May 2, 2021
Now that that's straightened out, I would like to discuss the tone of the film. While still maintaining the lightheartedness of many other MCU movies, it was darker than most. Wenwu, Shang-Chi's father, is a successful crime lord thanks to the power of everlasting life given to him by the ten rings. He has been alive for centuries by the time the movie takes place. Years of hate breeds tragic circumstances. 
After losing a close family member, Wenwu wants to ensure Shang-Chi never experiences the same kind of vulnerability and puts him through rigorous training, essentially weaponizing him.
What is family, if not a massive spectacle full of intense, intimate action mixed with full-scale CGI persevering?
The overarching tension between Shang-Chi and his father teased in the trailers lurks in every scene, allowing the humor between Shang-Chi and Katy, his best friend played by Awkwafina, to come more naturally.
The chemistry between the two is adorable. There is no forced romance between them like what we saw between Scott Lang and Hope van Dyne in the first "Ant-Man" film. Rather, their bond centers around their childhood friendship that blossomed into a healthy, caring adult relationship. I found myself hoping that it wouldn't be jeopardized by prolonged eye-contact, or worse, kissing.
Another element of storytelling that meshed well on the screen was the film's fantastic blend of both current and origin story. For example, it becomes clear early on Shang-Chi never talked about his family with Katy, and she never asked. We are fed exposition through Katy and concurrent flashbacks to delineate what drove the wedge between Shang-Chi and his father.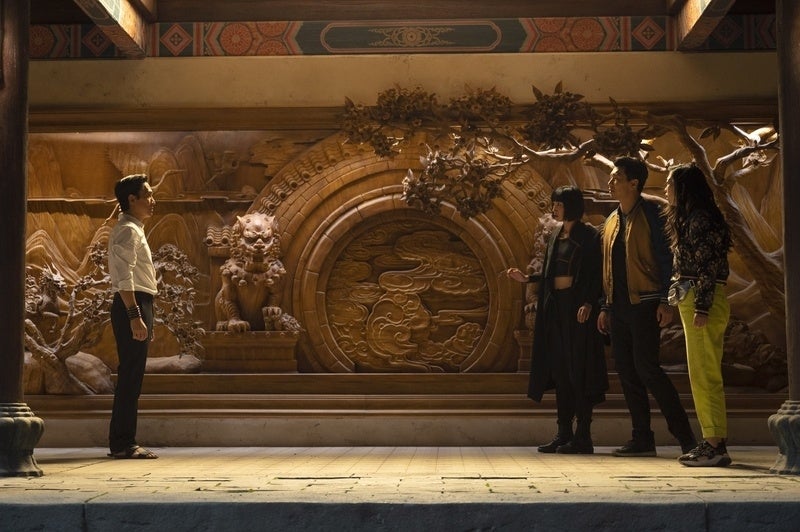 Marvel faces a near-impossible challenge by expanding their universe with more heroes every year. How do they continue telling origin stories without their audience getting bored? 
The solution: embellishment.
"Black Panther" told the exact same story about Erik Killmonger that "Captain America: Civil War" did for T'Challa and no one noticed. A boy's father gets murdered by a trained killer, and the son spends the next two hours of the film trying to exact revenge.
Why did they feel different? Black Panther chased Zemo all the way to wintry Serbia while Killmonger fought his way through the sub-Saharan Wakanda. In fact, it is so beautiful there that Killmonger requests to die watching the "fabled Wakandan sunset" his father told him about.
Grandiosity is blind to plot. These movies are not the same because of what we, the audience, remember. While Black Panther came to terms with keeping Zemo in custody, we recall instead the glacial, clunky surroundings of Iron Man, Cap and Bucky's fisticuffs.
Killmonger beats T'Challa halfway through "Black Panther" surrounded by warriors painted in intricate patterns and colors scattered on and viewing the events from an immense waterfall, cascading down into the battle pool. 
Spectacles sell movies, not stories.
"Shang-Chi" is one of the rare instances of both.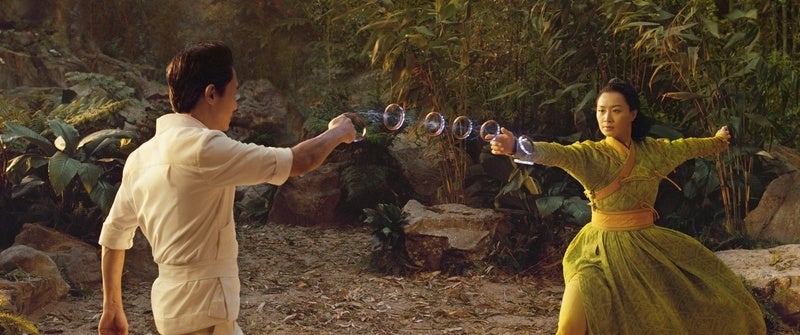 "Shang-Chi" introduces us to the absurdist, mystical world of Ta Lo. I cannot say more than that without spoiling anything, but I will say I wish the Avengers Campus built this into its land instead of the Sanctum Santorum.
The film also contains stunning fight scenes, beautifully choreographed by fight coordinator Andy Cheng who has a long history with martial arts legend Jackie Chan. Also, a prominent member of Chan's stunt team who worked on this film was Brad Allan, for whom the film is dedicated in memoriam. It lives up to NBC's christening as Marvel's "most visually stunning film yet."
As seen in the trailer, both Wong from "Doctor Strange" and Abomination from "The Incredible Hulk" do appear in the film. The movie does give slightly more context as to why they've appeared, particularly in this film, but it isn't too overbearing. It is solely a Shang-Chi film. He gets his moment unlike "Spider-Man: Homecoming" and "Captain America: Civil War" which shoved Tony Stark down our throats.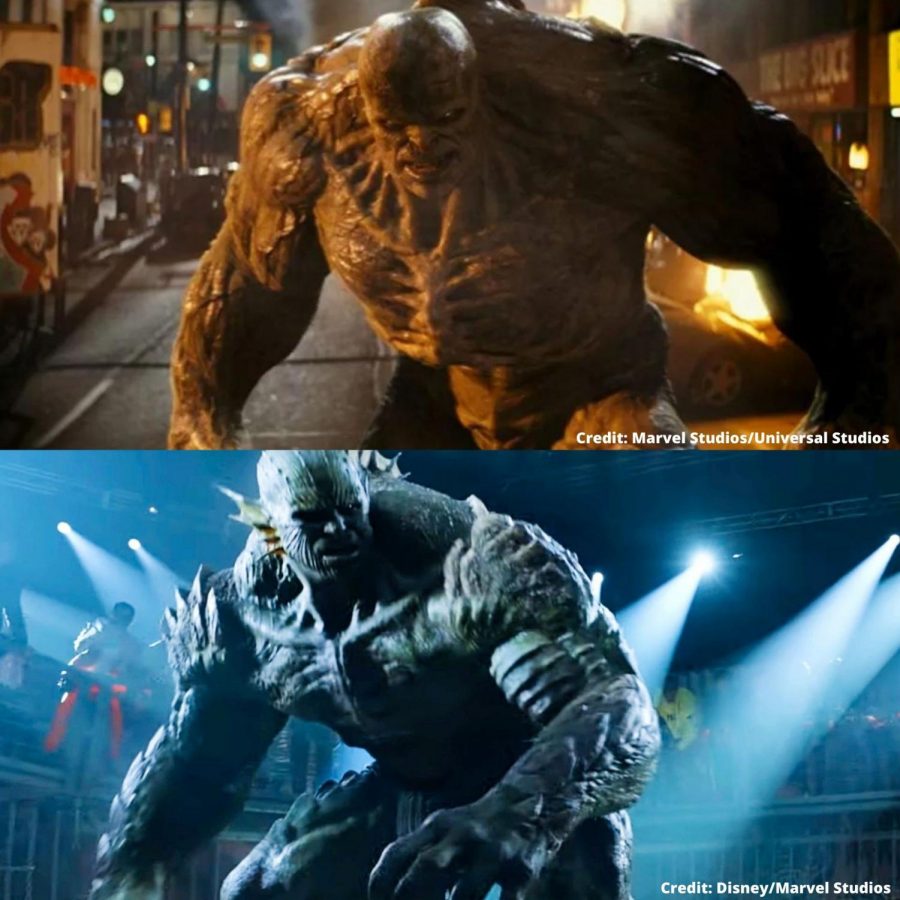 Of course, there is an end credit scene. I would put money on seeing Shang-Chi again and love even more to see him square up against the likes of other trained professionals such as Hawkeye or Yelena Bolova at this point (the film does take place after Natasha Romanoff's death).
Marvel Studios' next projects include "Eternals" releasing on Nov. 5 and the premiere of the "Hawkeye" Disney Plus series on Nov. 24.
Until then, this is Marvel beat writer Alex Muegge signing off.