PODCAST: Breaking Down the Walls: Future of 'The Bachelor' amid racism in franchise
On this episode of opinion editor Magaly Muñoz's chat podcast "Breaking Down the Walls," Magaly and the "news queens" Mercy Sosa and Camryn Dadey react and discuss the most recent season of "The Bachelor" and the various controversies surrounding not only this season, but the entire franchise, as well as how they think it should move forward.
Music: Chill Wave by Kevin MacLeod
Magaly Muñoz, managing editor (features)
Magaly Muñoz joined The State Hornet as an opinion writer in fall 2019 and went on to run the opinion section as editor for the 2020-2021 school year. Magaly is the fall 2021 managing editor and will graduate with her bachelors degree in journalism in spring 2022. After graduation, she hopes to delve into magazine writing or publishing.
Camryn Dadey, news editor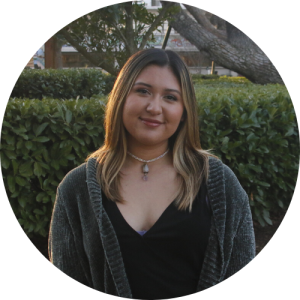 Mercy Sosa, digital editor
San Diego native, Mercy Sosa, is the digital editor for The State Hornet. She is a junior who joined The State Hornet in spring 2020 as a politics beat writer and afterwards served as their news editor for two semesters. Mercy is also the vice
president of Sac State's chapter of the Society of Professional Journalists.