STATE HORNET PODCAST, FRI 2/26: Faculty Senate, St. Francis protest
Robbie Pierce
February 26, 2021
The State Hornet Podcast now releases every Monday, Wednesday and Friday with a rotating cast of hosts.
On this episode, podcast editor Robbie Pierce ends the week by recapping the most recent Faculty Senate meeting, protests by St. Francis High School students over a classmate found in blackface, the 'World's Worst Expo' streetwear market and more.
Music: Acid Jazz by Kevin MacLeod
Show Notes: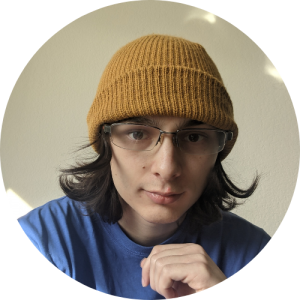 Robbie Pierce, podcast editor
Robbie Pierce is the podcast editor for The State Hornet, having joined in spring 2019 and taken over podcasts in spring 2020. A Bay Area native, Robbie previously served as podcast editor for the Los Medanos College Experience. They are minoring in art history and design characters in their spare time.